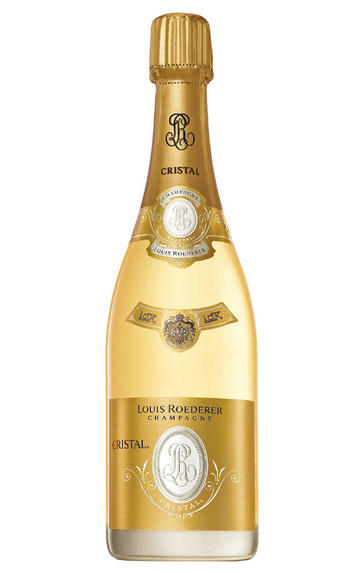 2015 Champagne Louis Roederer, Cristal, Brut
Prices start from £259.00 per bottle (75cl).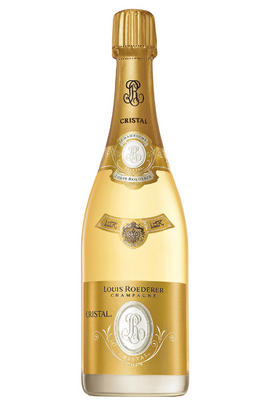 Critics reviews
Antonio Galloni, Vinous
96/100
I have tasted the 2015 Cristal three times so far - once as part of an extensive vertical I will be reporting on shortly and then later in my office. Those tastings paint a portrait of a complex Champagne still finding its centre. Tasted at the Maison, the 2015 is rich, dense and explosive, with tremendous textural intensity and a good bit of energy to back it up. 
Citrus confit, spice, ginger, chalk and dried flowers abound in a Champagne endowed with tremendous aromatic presence in a style that offers notable richness but is lighter than vintages such as 2012. There is a bit of the savoriness that is such a signature of the year, but it is nicely integrated into the wine's fabric. 
Two later tastings in my office strongly suggest that the 2015 has already started to shut down a bit, which is a shame, as it may be hard to read for some time to come. 
The dosage is 7 grams per litre
Disgorged: November 2022
Drink 2025 - 2040
Antonio Galloni, Vinous.com (March 2023) 
Lisa Perrotti-Brown MW
98/100
The 2015 Cristal is a blend of 60% Pinot Noir and 40% Chardonnay. No malo-lactic was employed, and 25% wine was aged in oak. The dosage is 7 grams per liter.
An exquisitely delicate yet complex perfume of clover honey, freshly shaved ginger, marzipan, and jasmine slowly emerges from the nose, giving way to a core of pear tart, persimmons, and apple butter.
The palate is an exercise in finesse, featuring very fine bubbles and fantastic intensity with a myriad of spice and floral nuances, finishing with impressive persistence and jaw-dropping poise.
This is a style for those that embrace purity, soft-spoken expression, and impeccable crafting. It won't disappoint those who love Champagne in its initial youthful perfume flushes, yet will undoubtedly reward the patient with a richer, toastier, more obvious and opulent style with 5-10 years+ of cellaring.
Lisa Perrotti-Brown MW, The Wine Independent (April 2023)
If the 2014 vintage was especially open and demonstrative, the 2015 Cristal would require more patience. Unwinding in the glass with aromas of citrus oil, crisp stone fruits, white flowers, crushed mint and subtle hints of buttery pastry, it is medium to full-bodied, deep and layered, with a deep, concentrated and rather introverted core of fruit framed by chalky extract and animated by a pretty pinpoint mousse. 
This is a serious, vinous Champagne with considerable substance to age and may evolve along the lines of the lovely 1985.
Drink 2027 - 2050
William Kelley, The Wine Advocate (April 2023)
For the warm and dry vintage this has tremendous freshness and elegance. The complex nose of citrus blossom, mint, lemon and lime zest opens up slowly as this aerates in the glass. The wine's ample structure is still quite firm, which is a vintage characteristic, the mousse very fine but also very lively for an eight-year-old champagne. Cristal fans will love this as it is, but a year or two more in the bottle will do a lot for the very long mineral finish of this youthful masterpiece. A cuvee of 60% pinot noir and 40% chardonnay, picked from all 45 Cristal vineyard plots. Tasted at the Cristal vertical tasting at the champagne house on July 6th, 2023. Drink from release.
Stuart Pigott, Senior Editor at JamesSuckling.com (August 2023)
An open and inviting nose references cream, oatmeal and Amalfi lemon with the slightest edge of smoke. The palate immediately strikes with a mouthwatering lemon ripeness and a juicy, mouth-filling generosity reminiscent of yellow plum. It stays true to the trademark sleekness of Cristal and speaks of the concentration of 2015. 
Fine mousse accentuates the fullness and roundness of the wine while the long finish hints at chalky depth, which, for now, is dominated by ripe stone fruit and more of that textured, rich notion of oatmeal. Definitely a Cristal to enjoy soon.
Drink 2023 - 2035
Anne Krebiehl MW, Decanter.com (April 2023)
I had the opportunity to taste the 2015 Champagne Cristal twice, both at the house in Reims as well as at my home office. On both occasions, the wine offered a terrific balance of decadence and notable freshness for this vintage, which was highly expressive on opening.
The release reveals layered custardy notes of lemon balm, incense, apricot, and hazelnut. Medium to full-bodied, the mousse is fluffy and rounded out beautifully through the palate. Round and approachable, it has a well-managed richness along with underlying savory sapidity and saline to keep this going over the coming three or more decades, with a chalky tannin structure to support it. Drink 2025-2050.
This was only the second vintage where Mr. Lécaillon opted to source from all of the 45 plots dedicated to Cristal. (Since then, he chose to draw from even more plots for the 2018.)
Drink 2025-2050
Audrey Frick, JebDunnuck.com (November 2023)
About this WINE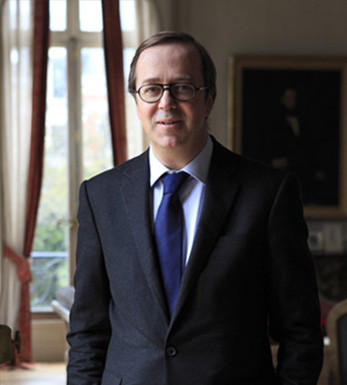 Louis Roederer
Founded in 1776, Louis Roederer is a family-owned, independent Champagne house with a well-deserved reputation for quality. It is managed by Frédéric Rouzaud, the seventh generation to be at the helm.
In 1876, Louis Roederer created the now-famous Cristal at the request of Alexander II. This once intensely sweet wine is now one of the most luscious, deeply flavoured champagnes available, with the '88, '89 and '90 among the greatest Cristals ever released.
Louis Roederer's best-selling non-vintage blend for almost 40 years, Brut Premier, has recently been replaced by Collection 242. This new multi-vintage blend was created by Chef du Caves Jean-Baptiste Lécaillon in response to increasingly warm vintages. The cuvée aims to capture freshness and is based on a perpetual reserve which focuses on acidity and minerality.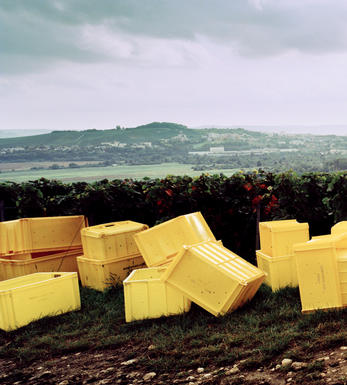 Brut Champagne
Brut denotes a dry style of Champagne (less than 15 grams per litre). Most Champagne is non-vintage, produced from a blend from different years. The non-vintage blend is always based predominately on wines made from the current harvest, enriched with aged wines (their proportion and age varies by brand) from earlier harvests, which impart an additional level of complexity to the end wine. Champagnes from a single vintage are labelled with the year reference and with the description Millésimé.

Non-vintage Champagnes can improve with short-term ageing (typically two to three years), while vintages can develop over much longer periods (five to 30 years). The most exquisite and often top-priced expression of a house's style is referred to as Prestige Cuvée. Famous examples include Louis Roederer's Cristal, Moët & Chandon's Dom Pérignon, and Pol Roger's Cuvée Sir Winston Churchill.
Recommended Producers : Krug, Billecart Salmon, Pol Roger, Bollinger, Salon, Gosset, Pierre Péters, Ruinart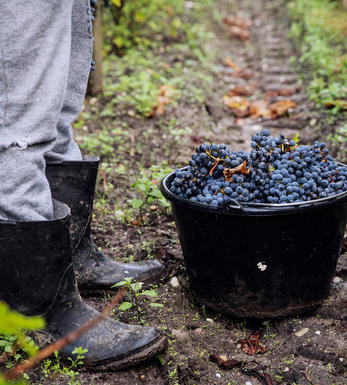 Champagne blend
Which grapes are included in the blend, and their proportion, is one of the key factors determining the style of most Champagnes. Three grapes are used - Pinot Noir, Chardonnay and Pinot Meunier.

26% of vineyards in Champagne are planted with Chardonnay and it performs best on the Côtes des Blancs and on the chalk slopes south of Epernay. It is relatively simple to grow, although it buds early and thus is susceptible to spring frosts. It produces lighter, fresher wines than those from Burgundy and gives finesse, fruit and elegance to the final blend. It is the sole grape in Blancs de Blancs, which are some of the richest long-lived Champagnes produced.
Pinot Noir accounts for nearly 40% of the plantings in Champagne and lies at the heart of most blends - it gives Champagne its body, structure, strength and grip. It is planted across Champagne and particularly so in the southern Aube district.
The final component is Pinot Meunier and this constitutes nearly 35% of the plantings. Its durability and resistance to spring frosts make the Marne Valley, a notorious frost pocket, its natural home. It ripens well in poor years and produces a soft, fruity style of wine that is ideal for blending with the more assertive flavours of Pinot Noir. Producers allege that Pinot Meunier lacks ageing potential, but this does not deter Krug from including around 15% of it in their final blends.