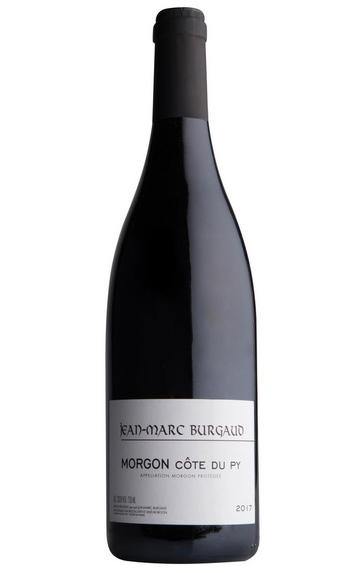 2015 Morgon, Côte du Py, Jean-Marc Burgaud, Beaujolais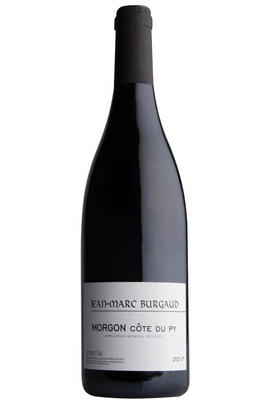 Critics reviews
The 2015 Morgon Cote du Py, which I tasted from barrel last year, has a glorious bouquet with beautifully defined dark cherry fruit mixed with orange sorbet and citrus aromas. There is great vivacity here, reveling in the vintage. The palate is sensual right from the beginning: saturated tannin, very well judged acidity and so much energy conveyed toward the caressing finish. This lives up to its promise.
Neal Martin - 31/08/2017
About this WINE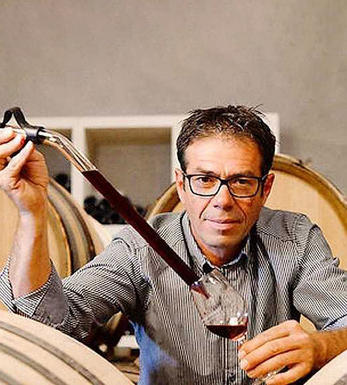 Jean-Marc Burgaud
Coming from a winemaking family, it was almost inevitable that Jean-Marc would set up his own estate, which he did in 1989 with his wife Christine. Their 19 hectares are divided between Morgon (13 hectares), Régnié (one hectare) and Beaujolais Villages (five hectares) and Jean-Marc believes that this is the maximum area he can cultivate while still producing the quality he is after.

The gobelet vines have an average age of 60 years, and are planted at high density (10,000 per hectare). Although not certified, he farms organically and all the work in the vineyard is done by hand.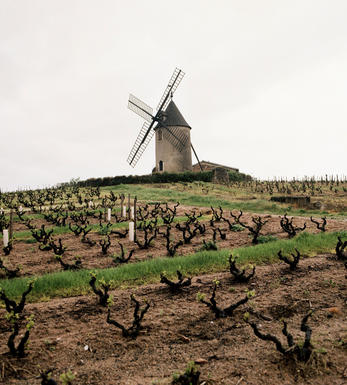 Morgon
With 1100 ha of vines, Morgon is the second largest Cru after Brouilly, producing wines that are only marginally less powerful than those of Moulin-à-Vent. Certainly Morgon's are the firmest in the region, with a bouquet of great purity and compact Gamay fruit. Morgon needs more time than other Crus before it can be broached - normally 2-3 years for its most serious exponents – and develop its rich, savoury flavours which lead to a Pinot Noir-like maturity.
The 'Classico' heart of the Morgon region is the Mont du Py, just south of the commune of Villié-Morgon. The finest wines almost exclusively come from its Côte de Py slope, whose aspect and rich schistous soil contribute to greater ripeness, and yield wines that are denser than anywhere else in the appellation. As you would expect from a region of this size the character and quality of Morgon can vary considerably, but the best are as good, and as sturdy and long-lived, as any other Beaujolais you will find.
Recommended Producers: François Calot, Maurice Gaget, Louis-Claude Desvignes.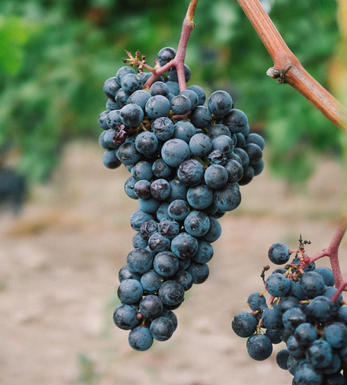 Gamay
A French variety planted predominately in Beaujolais where it is the grape behind everything from light and often acidic Beaujolais Nouveau through to the more serious and well-structured wines from the 10 cru villages. It takes its name from a hamlet just outside Chassagne-Montrachet and was at one stage widely planted on the Côte d`Or. However it was gradually phased out due to its poor yield and supposed poor quality of its wines.
The majority of Gamay wines in Beaujolais are labelled as Beaujolais or Beaujolais-Villages and are deliciously juicy, easy drinking, gulpable wines. Of more interest are the Cru wines from the 10 villages in the north of the region where the soil is predominantly granitic schist and where the vines are planted on gently undulating slopes. These can be well-structured, intensely perfumed wines, redolent of ripe black fruits and, while delicious young, will reward medium term cellaring.

Gamay is also grown in the Touraine region of the Loire where it produces soft, well-balanced, gluggable wines for drinking young.