About this WINE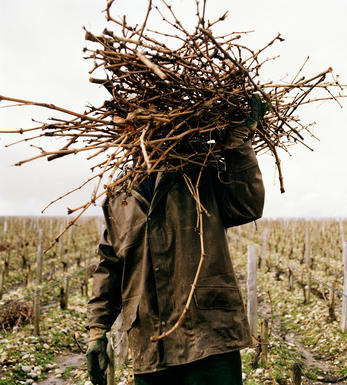 Camin Larredya
Jean Marc Grussaute's family has been making Jurançon at Domaine Larredya for several generations. They are based at La Chapelle Rousse, at the opposite end of the appellation from Domaine Cauhapé, so the wines are stylistically very different. Wines from the steep slopes here at the eastern end of Jurançon have a cool, mineral quality to them and age extremely well. This is a small domaine of 8 hectares, including one hectare of 40 year old vines.

The Jurançon Sec, a blend of Gros Manseng (60%), Petit Manseng (35%), Petit Corbu ( 5%) is vinified in stainless steel while the best cuvées such as his Séléction des Terrasses are fermented and matured in a well maintained barrel cellar. The Séléction is made from Petit Manseng, including the older vines and those on the south facing terraces.

Manseng, in all its manifestations (blend or single varietal wines), gives wines which are richly textured and often with a honied and waxy elegance. Well suited to both sweet and dry wines, the Manseng responds equally well to stainless steel and oak.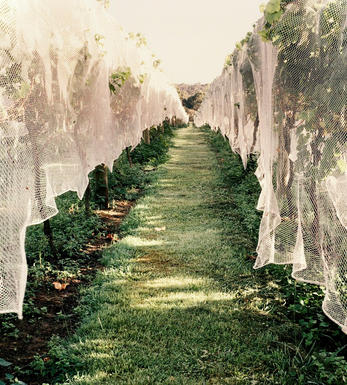 Jurancon
Jurançon is located in the foothills of the Pyrenees, in the Basque region of the South West France, along with the neighbouring appellations of Bearn and Irouleguy. It produces dry white wines, yet its fame lies with its sought-after sweet white wines.
Vines are grown on steep mountain slopes and for the sweet wines the grapes are often hand picked well into October and November to allow for the development of noble rot.
Although small quantities of the strictly local Courbu, Lauzet, and Camaralet grapes sometimes contribute to both the dry and sweet wine blends, Gros Manseng the major grape variety in Jurançon Sec (dry), producing a refreshing, full-bodied, richly-flavoured style, with pungent floral aromas (acacia), candied fruits notes and nuances of toasted almonds. Jurançon Sec is typically aged in stainless steel and reaches its peak just before its fourth birthday.
Petit Manseng is responsible for Jurançon (oak-aged) sweet wines, that combine the mellow, overripe fruit characters with vivid acidity. With age, these wines become golden and develop aromas of flowers, honeysuckle, coconut, candied fruit (apricot, mango, pineapple), and sweet spice (cinnamon, clove, vanilla). They have earned a place among the great sweet wines of France, along with Sauternes, Touraine, Anjou and Vendange Tardive from Alsace.
Jurançon boasts a long wine-making history, with a famous royal connection. In the 14th century, the Princes of Béarn introduced the concept of Jurançon cru, that reflected the value of the individual vineyards, aimed to safeguard the authenticity and the quality of the local wines. This was a first attempt at wine classification in France, long before its conception in any other French wine region. According to the legend, in 1553, when Henri IV, born Jurançon, was christened, had his lips rubbed with a clove of garlic and moistened with a drop of Jurançon wine from which he allegedly derived vigour and the fervent spirit which were never to leave him.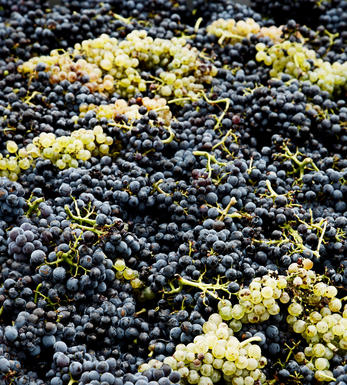 Other Varieties
There are over 200 different grape varieties used in modern wine making (from a total of over 1000). Most lesser known blends and varieties are traditional to specific parts of the world.