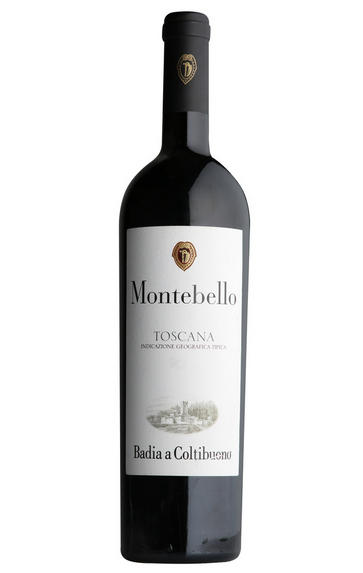 2015 Montebello, Badia a Coltibuono, Tuscany, Italy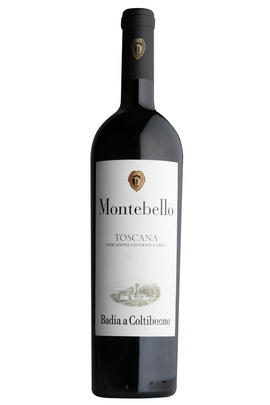 Critics reviews
There is a core of fading ripe cherry and plum fruit in this red, accented by sweet spice, earth and tobacco notes. This is still pretty firm, with vibrant acidity and dusty tannins lining the long finish. Drink now through 2028. 500 cases made.

Bruce Sanderson, Wine Spectator (Oct 2020)
The 2015 Montebello is also terrific. Based on a rough split of Canaiolo, Ciliegiolo, Colorino, Fogliatonda, Malvasia Nera, Mammolo, Pugnitello, Sanforte, and Sangiovese, aged 12-14 months in casks and held in bottle for 6 months, it offers a soft, deliciously satisfying, medium-bodied style as well as lively cherry fruits, spice box, leafy herbs, and dried earth-like aromas and flavours. It's already hard to resist, and I see no need to delay gratification.
Jeb Dunnuck, jebdunnuck.com (June 2020)
About this WINE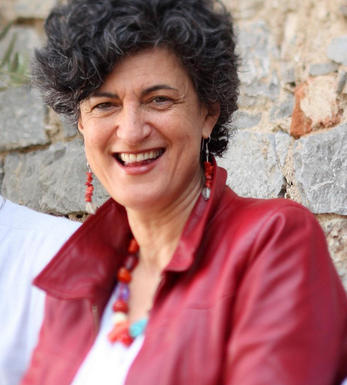 Badia a Coltibuono, Tuscany
Located in Gaiole in Chianti, Badia a Coltibuono's history dates back to 1051, to the Vallombrosan order of monks, whose fine abbey ('Badia' ) still stands proud at the heart of the wine property; 'Coltibuono' means 'good crop' by the way. Current owners, the Stucchi Prinetti family have only been in residence since its purchase in1846 by great great grandfather and Florentine banker Michele Giuntini, cousin of the Selvapiana family of Rufina.

The present generation, siblings Emanuela, Roberto, Paolo & Guido, now run the show, bringing this most traditional of wine estates up to date. At 74ha it's no garage operation, but it is fortunate in owning a significant slice of subzone/sottozona Monti in Chianti, whose excellent terroir is much prized.

Another asset is their stock of ancient Sangiovese clones, which they have used to replant key sites at higher densities of 7-8,000 Sangiovese plants per hectare; as opposed to the ultra traditional pattern of low densities of red and white grapes.

In 1996 they built a new winery in Monti, and with the 2003 harvest their fruit was certified ICEA organic. Roberto Stucchi Prinetti remarks that since going organic they've noticed that the fermentations have been easier to follow. He adds that though they've sacrificed journalist 'Points' they're more than happy with the pale elegance of their wines. They also produce a Chianti Classico Riserva.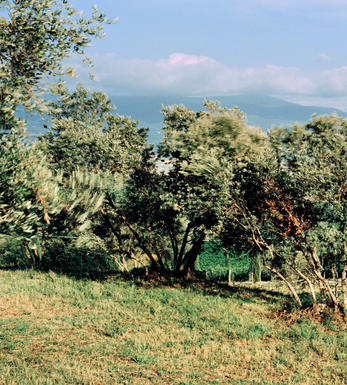 Tuscany
Responsible for only 6 percent of Italy's total wine production in 2006 (half that of the Veneto) Tuscany may not be a heavyweight in terms of quantity, but as the home of two of the country's most famous fine wines - Chianti and Brunello di Montalcino - it certainly holds its own in terms of quality.

Tuscany is Italy's most ancient wine region, dating back to the 8th century BC when the Etruscans developed the area in parallel with the Greeks, before ceding to the Romans. Along with building roads and sewers, they developed the region's viticultural potential, using wood for winemaking rather than amphorae, and passing their expertise onto their French neighbours. With the demise of Rome in the 5th century AD, the Longobards established Lucca as the capital of what was then known as Tuscia. Florence and Siena became banking and trading hubs during the Middle Ages, with Chianti – then a white wine – first documented in the 14th century.

Tuscany passed from the Medicis to the Habsburgs as part of the Holy Roman Empire, and then onto the Austrian Empire before becoming part of a reunified Italy in 1861. The quality of Chianti was first recognised by the Grand Duke of Tuscany, Cosimo III, who classified its finest areas in 1716.


Located in the west-central part of the country with the Tyrrhenian Sea lapping its coastline, Tuscany's climate ranges from Mediterranean on the coast to continental deep in the Apennines. More than two thirds of the province is covered with hills, an important terroir factor in the production of fine Tuscan wine. The finest such areas are Chianti Classico, Chianti Rufina, Brunello di Montalcino, Vino Nobile di Montepulciano, Morellino di Scansano and Bolgheri. Sangiovese (in its various clones) is the black grape of choice.

Recommended producers: Valgiano, Caiarossa, Villa Calcinaia, Bibbiano, Badia a Coltibuono, La Serena, Scopetone, Lisini, Sesti, San Giuseppe, Cerbaiona.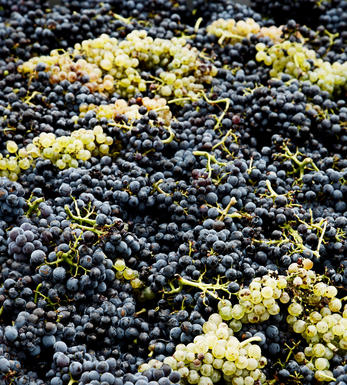 Other Varieties
There are over 200 different grape varieties used in modern wine making (from a total of over 1000). Most lesser known blends and varieties are traditional to specific parts of the world.