About this WINE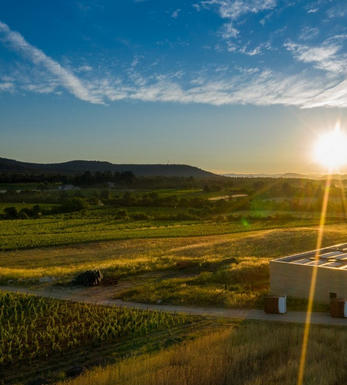 Domaine de Triennes
Domaine de Triennes was founded in 1989 by two superstars of Burgundy, Jacques Seyss of Domaine Dujac and Aubert de Villaine of Domaine de la Romanée-Conti. This estate, high up in the hills of the Var region of Provence, is fast establishing itself as one of the finest in the region.
Situated deep in truffle country, vines have been grown here for two thousand years. The name of the estate comes from the triennia, the festivities held in honour of Bacchus that took place every three years in Roman times.
This 40 hectare domaine boasts a range of grape varieties including Syrah, Viognier, Carignan, Cinsault, Chardonnay, Cabernet Sauvignon and Merlot. The cool nights and slow ripening produces top quality fruit that is shaped into ripe but extremely elegant wines by Jacques's talented son, Jeremy, who runs the estate.

Domaine de Triennes have an organic Ecocert certification and their St. Fleur Viogner is certified Biodynamic as of the 2011 vintage.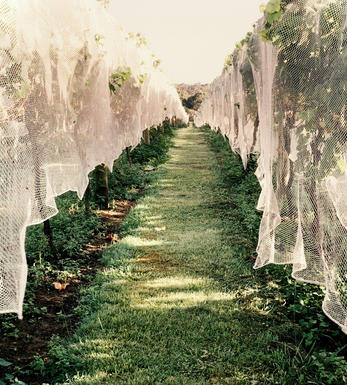 Coteaux Varois
Côteaux Varois lies in the heart of the Var department, and is sandwiched between two portions of the Côtes de Provence appellation.
It is was elevated to AOC status as recently as 1993 (having been upgraded from Vin de Pays to Vin Délimité de Qualité Supérieure in 1985). The region enjoys a Mediterranean climate, sheltered from the influences of extreme heat by the Sainte-Baume mountains. As a result, grapes are harvested in early November – two months later than the rest of Provence.
Rosé constitutes over 60 percent of the region's production, followed by 35 percent red and a smattering of white wine.

Côteaux Varois is home to numerous grape varieties, the most prominent of which are Grenache, Cinsault, Mourvèdre, Syrah and Carignan, followed by the increasingly popular Cabernet Sauvignon and Merlot. The principal white grapes include Viogner, Roussanne, Marsanne and Chardonnay.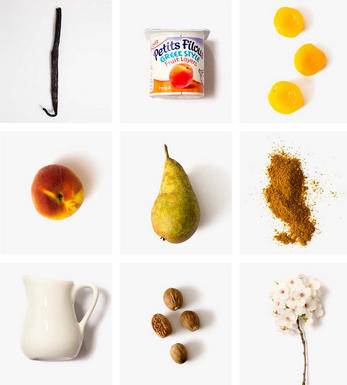 Viognier
A white grape variety originating in the Northern Rhône and which in the last ten years has been increasingly planted in the Southern Rhône and the Languedoc.
It is a poor-yielding grape that is notoriously fickle to grow, being susceptible to a whole gamut of pests and diseases. Crucially it must be picked at optimum ripeness - if harvested too early and under-ripe the resulting wine can be thin, dilute and unbalanced, while if picked too late then the wine will lack the grape's distinctive peach and honeysuckle aroma. It is most successfully grown in the tiny appellations of Château-Grillet and Condrieu where it thrives on the distinctive arzelle granite-rich soils. It is also grown in Côte Rôtie where it lends aromatic richness to the wines when blended with Syrah.
Viognier has been on the charge in the Southern Rhône and the Languedoc throughout the 1990s and is now a key component of many white Côtes du Rhône. In Languedoc and Rousillon it is increasingly being bottled unblended and with notable success with richly fragrant wines redolent of overripe apricots and peaches and selling at a fraction of the price of their Northern Rhône cousins.