About this WINE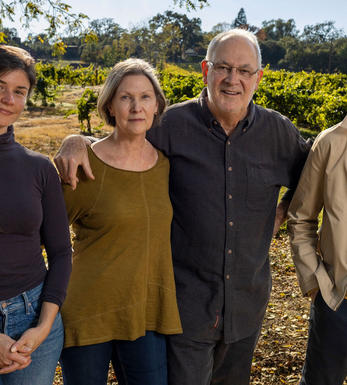 Ramey Wine Cellars
David Ramey built his reputation at such luminary wineries as Matanzas Creek and Dominus before he and his wife Carla established Ramey Wine Cellars in 1996.
From his earliest experiences in wine, David has been inspired by European styles. Having worked in France at Château Pétrus, he dedicated himself to applying the old-world techniques he absorbed to the perfectly ripe fruit of Napa and Sonoma. At a time when technical winemaking, straight out of the textbook, was the norm in California this made David something of a pioneer on the west coast. He remains one of the most influential winemakers in North America.
David and his wife Carla started small, their first two wines were Chardonnays from the Hyde and Hudson vineyards. To tell the story of their terroir David vinified each in the same fashion, leaving only the quality of the fruit to express the personality of the vineyards. This is a practice continued today across the range of Chardonnays.
In common with most Californian wineries, the majority of grapes are bought in rather than from estate-owned vines. David's deep understanding of the region and its vineyards have ensured that he only works with great vineyards farmed by great people. His long-standing relationships allowing for a collaborative approach to get the best quality from each site and exemplify their character.
Chardonnay and Cabernet Sauvignon play the leading roles at Ramey, with most of the Chardonnay coming from the cool Sonoma where proximity to the coast gives more exposure to the morning fogs. The Cabernet is all classic Napa. A Sonoma Syrah was added in 2004 and they have subsequently diversified the range with parcels of Merlot, Cabernet Franc and Pinot Noir which David could not resist trying his hand at.
David believes that better farming is the key to California's continued and growing success. They manage vineyards they lease themselves using organic methods and work hand in hand with their growers to promote sustainable and low intervention methods.
In the winery David's approach is recognisably Burgundian. Grapes are pressed without crushing to avoid skin contact. Alcoholic fermentation takes place in barrel followed by aging on fine lees and battonage. Malolactic fermentation is allowed to happen. David's view is that the answer to flabby over-oaked Chardonnay's once popular with the critics is not to go 180° but to take a balanced approach. This is precisely what he has always done – making wines for critics has never been part of the mantra.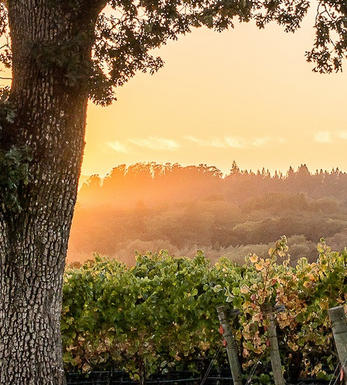 Russian River Valley
This low-lying valley Sonoma County in and its 10,000 acres of vineyards was virtually unknown before 1983, when it was granted official appellation status (Russian River Valley AVA).
It has since established a formidable reputation as a prime spot for challenging varieties like Pinot Noir (29% of the acreage in 2007), which thrives in this cool-climate region. Chardonnay (42% of the acreage in 2007) has also blossomed here, showing a signature lean and restrained profile.
The Russian River Valley climate is influenced by cooling fogs, drawn inland from the Pacific. This natural air-conditioning allows the grapes to develop full flavor maturity over an extended growing season, while retaining their life-giving natural acidity.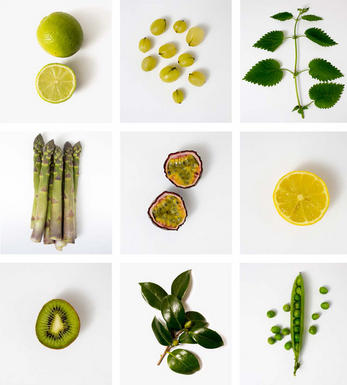 Sauvignon Blanc
An important white grape in Bordeaux and the Loire Valley that has now found fame in New Zealand and now Chile. It thrives on the gravelly soils of Bordeaux and is blended with Sémillon to produce fresh, dry, crisp Bordeaux Blancs, as well as more prestigious Cru Classé White Graves.

It is also blended with Sémillon, though in lower proportions, to produce the great sweet wines of Sauternes. It performs well in the Loire Valley and particularly on the well-drained chalky soils found in Sancerre and Pouilly-Fumé, where it produces bone dry, highly aromatic, racy wines, with grassy and sometimes smoky, gunflint-like nuances.
In New Zealand, Cloudy Bay in the 1980s began producing stunning Sauvignon Blanc wines with extraordinarily intense nettly, gooseberry, and asparagus fruit, that set Marlborough firmly on the world wine map. Today many producers are rivalling Cloudy Bay in terms of quality and Sauvignon Blanc is now New Zealand`s trademark grape.

It is now grown very successfully in Chile producing wines that are almost halfway between the Loire and New Zealand in terms of fruit character. After several false starts, many South African producers are now producing very good quality, rounded fruit-driven Sauvignon Blancs.