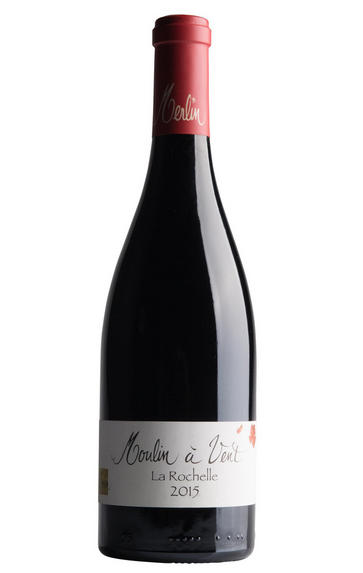 2015 Moulin-à-Vent, La Rochelle, Olivier Merlin, Beaujolais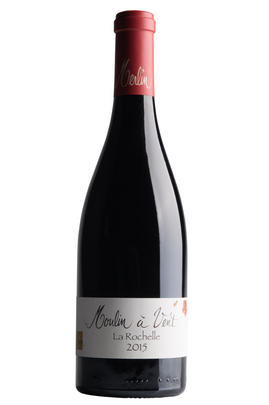 Critics reviews
The 2015 Moulin A Vent la Rochelle is a little dark and broody at first but soon opens up with black cherry, black currants and blueberry. The palate is medium-bodied with firm tannin, quite masculine and structured, with good grip on the finish that clearly needs three or four years in bottle to mellow. This is for serious Moulin A Vent lovers only (but hey, who isn't these days?)
Neal Martin - 31/08/2017
About this WINE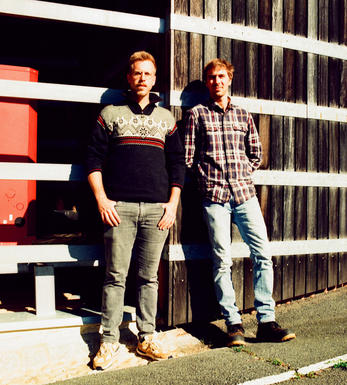 Olivier Merlin
Olivier Merlin is widely regarded as being one of the very finest winemakers in the Mâconnais. He and his wife Corinne began in 1987 by renting 4.5 hectares. from René Gaillard, of Domaine du Vieux Saint-Sorlin, who wished to retire. Since then, Olivier has been buying the property in stages as well as adding new vineyards such as St Véran (in 1994 and '96). In September '97 Olivier took out a négociant's licence in order to be able to make some Pouilly Fuissé, since land in this appellation is neither available to buy nor to rent.

He makes three cuvées of Pouilly-Fuissé (one each from Fuissé, Vergisson and Chaintré) and a Viré-Clessé. From 2000 some Moulin-à-Vent joined the stable. The single-vineyard wines, including Mâcon-La Roche Vineuse, Les Cras and St Véran, Le Grand Bussière, get 18 months' barrel-ageing with 30 to 50% new wood.

Olivier has established a reputation as one of the region's most dynamic growers, a reference point for the Mâconnais. The whites demonstrate his exceptional winemaking talents, and the potential of "lowly" appellations. They are frequently taken for Côte d'Or wines if tasted blind. His Bourgogne Rouge is at its best after two to three years when the fruit expresses itself fully.

Olivier and Corinne have recently been joined at the domaine by their sons, Théo and Paul, who have completed their winemaking studies, and also spent time working at wineries in the Mornington Peninsula. With this extra manpower at the domaine's disposal, Olivier has acquired a handful of new parcels including the Clos de France, in the heart of the village of Vergisson (2018 will be the inaugural vintage of the eponymous single-vineyard wine).

Discover the story behind our Own Selection Pouilly-Fuissé, made for us by Olivier. Read more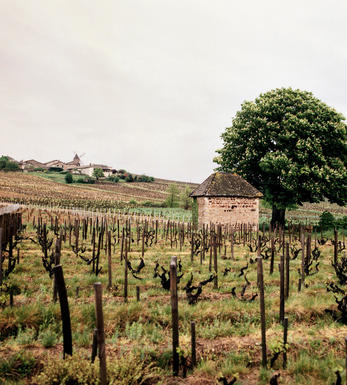 Moulin a Vent
Known as the 'King of Beaujolais' for its power, structure and longevity, Moulin-à-Vent is the most atypical of all the Beaujolais Crus, even if it is potentially the best. Its style is the antithesis of light, fluffy Beaujolais, and when fully mature (often at 10 years old or more) it resembles more a fine Burgundy, or even a Rhône, than Beaujolais. Named after the local windmill (which translates as moulin-à-vent in French) Moulin-à-Vent is a real vindication of the principle of 'terroir'.
Moulin-à-Vent's neighbour Fleurie produces perfumed, silky, approachable wines, while Moulin-à-Vent, using the same grape (100% Gamay) and broadly the same vinification, makes wines that are meaty, tannic and intense, and need 2-3 years to mature. The only possible explanation, it seems, is the high proportion of iron and manganese in Moulin-à-Vent's soil. Moulin-à-Vent tends to be most expensive of the Beaujolais Crus, although happily it is home to a number of very fine producers, so there is plenty for wine lovers to choose from.
Recommended producers: Jacky Janodet, Olivier Merlin.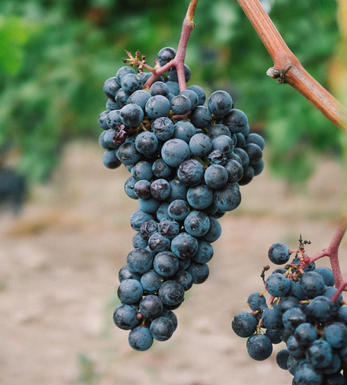 Gamay
A French variety planted predominately in Beaujolais where it is the grape behind everything from light and often acidic Beaujolais Nouveau through to the more serious and well-structured wines from the 10 cru villages. It takes its name from a hamlet just outside Chassagne-Montrachet and was at one stage widely planted on the Côte d`Or. However it was gradually phased out due to its poor yield and supposed poor quality of its wines.
The majority of Gamay wines in Beaujolais are labelled as Beaujolais or Beaujolais-Villages and are deliciously juicy, easy drinking, gulpable wines. Of more interest are the Cru wines from the 10 villages in the north of the region where the soil is predominantly granitic schist and where the vines are planted on gently undulating slopes. These can be well-structured, intensely perfumed wines, redolent of ripe black fruits and, while delicious young, will reward medium term cellaring.

Gamay is also grown in the Touraine region of the Loire where it produces soft, well-balanced, gluggable wines for drinking young.