 2015 Barbera d'Alba, Priòra, Superiore, Fratelli Alessandria, Piedmont, Italy About this WINE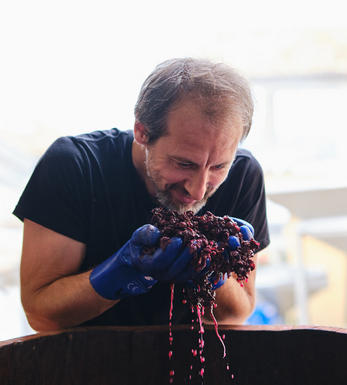 Fratelli Alessandria, Piedmont
Crowning the small hilltop village of Verduno in Barolo, the 12-hectare Fratelli Alessandria estate has been producing wine since the 19th century. There is a long history of quality at this address, with the wines recognised by King Carlo Alberto in 1843 – continued today by current proprietors, fifth-generation Vittore and his uncle Alessandro.

Since Vittore returned to the estate in 2001, there have been significant changes, with increased attention to detail in both the vineyard and winery. Winemaking is a combination of modern and traditional, with stainless steel tanks, temperature control and French oak tonneaux complemented by long (15 to 20-day) wild-yeast fermentations and ageing in large (30-hectolitre) botti.

Verduno's location – close to the sandy Roero region, with some chalk in the soil and with the Tanaro river running below – gives the village's wines a trademark softness and perfumed charm; an authentic expression that the Alessandria family is keen to emphasise in its wines.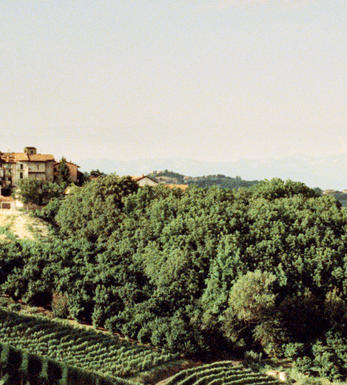 Piedmont
Piedmont has been the pre-eminent fine wine province of Italy since Roman times, a reputation reinforced under the House of Savoy – which lorded it over Europe during the Middle Ages from its base in Turin. Piedmont's own fame increased too as this noble House secured its place in history as the driver for Italian Reunification in 1861.
Located in the north-west of the country, with a continental climate, Piedmont is influenced culturally and climatically by the surrounding Alps and Ligurian Apennines. Piedmont's most important fine wine regions are: the Langhe, south of Alba, incorporating Barolo and Barbaresco; Monferrato, comprising the wines of Asti and Gavi; and Novara with its Colline Novaresi and Boca.
Nebbiolo is the grape of Piedmont, and arguably the country as a whole. It is planted in only the most favourable sites, and is the power behind Barolo and Barbaresco. It is followed by Barbera d'Alba or Barbera d'Asti and Dolcetto, an early-ripening antipasti wine produced more seriously around Dogliani. For whites, Moscato is queen, responsible for copious amounts of frizzante, more commonly known as Asti. A far more rewarding, gently-sparkling wine, made in an off-dry style, is labelled as Moscato d'Asti.
A notable red version is also made: Brachetto d'Acqui. Cortese is the white grape behind the region's most popular dry white wine, Gavi, from vines south of Alessandria. Perhaps unsurprisingly, Piedmont has the highest proportion of Denominazione di Origine Controllata (DOC) and Denominazione di Origine Controllata e Garantita (DOCG) wines, even if it is responsible for only seven percent of Italy's total production (2006).
Recommended producers: La Colombera, Roberto Sarotto, Cornarea, Luzi-Donadei, Antoniotti Odilio e Mattia, Laiolo Reginin, Marinacci, Punset, Luisin, Roagna, Fratelli Alessandria, Casina Bric 460, Trediberri, Vigneti Luigi Oddero, Marcarini, E.Pira di Chiara Boschis, Bartolo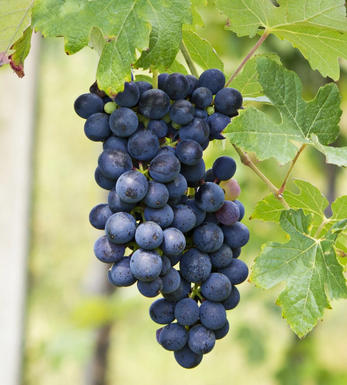 Barbera
Barbera is planted extensively in Piedmont and south-west Lombardy and accounts for over 50% of the wine produced in the region. The majority is sold simply as Barbera del Piemonte, but the best wines are the DOCs, Barbera d'Alba and Barbera d'Asti. It ripens late (after Dolcetto but before Nebbiolo).
The wines are usually ruby red in colour with notably low levels of tannins. They have a pronounced acidity that can be accentuated by overproduction. Barbera wines range from light, tart mouthwashers through to powerful, intensely flavoured wines that require extended cellaring.
Reviews
Customer reviews
Critic reviews
This wine shows a darkly saturated appearance with inky garnet highlights. The 2015 Barbera d'Alba Prira is a medium-bodied red wine that is packed tight with blackberry and Morello cherry. The mouthfeel is soft and robust with spicy endnotes of cinnamon and dark vanilla bean. The warm 2015 vintage shows great results with the Barbera grape. Some 6,000 bottles were produced.
Monica Larner - 31/08/2018