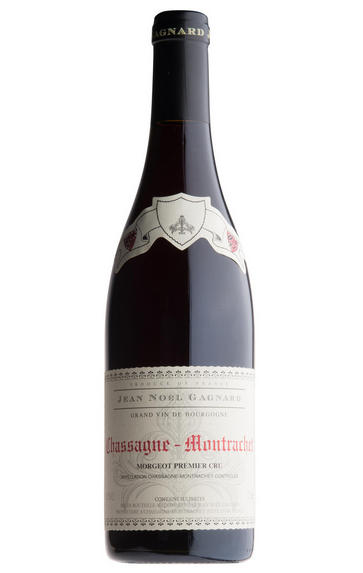 2015 Chassagne-Montrachet Rouge, Morgeot 1er Cru, Maison Caroline L'Estimé
Prices start from £325.00 per case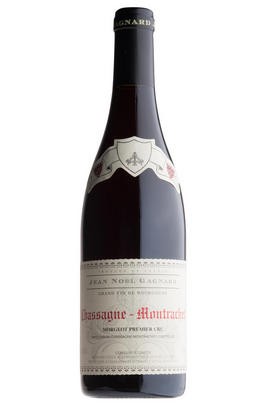 About this WINE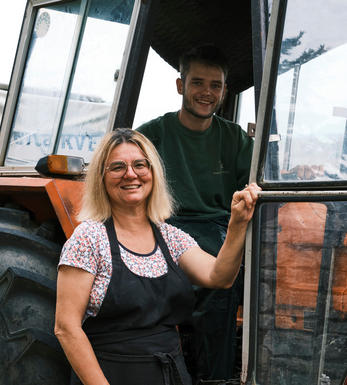 Domaine Jean-Noel Gagnard
Caroline Lestimé took over from her father, Jean-Noël, in 1989, though Domaine Jean-Noël Gagnard still retains his name. The estate's modern reputation has very much been built by Caroline, who has made it her responsibility to develop the many expressions of Chassagne Montrachet terroirs across her range.

About Domaine Jean-Noël Gagnard
There are 12 different Premiers Crus to choose from; some now carry their own identity, having previously been offered under the larger Morgeot appellation. She has bought more land in Chassagne when available and affordable, and there's a very well-situated white wine vineyard in the Hautes-Côtes, sold under the L'Estimée brand. Some very attractive reds from Chassagne round off the range.

In the vineyard
The vineyards are all organic, now certified; Caroline plans to put that status on her labels from the 2019 vintage.

In the winery
A little perspective is always an asset with Caroline's wines: it's not her style to manipulate or force, and any perception of dumbness is always mitigated once in bottle. Caroline is always very attuned to her wines' progress during élevage.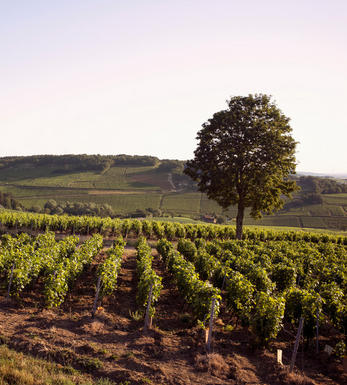 Chassagne Montrachet
When it comes to the world's greatest white wines, the border between Chassagne and Puligny is the 'X' that marks the spot, the treasure at the end of the rainbow. Within a few hundred metres lie five wonderful Grands Crus, three of which are in Chassagne. They are led by the luscious, perfumed but variable Le Montrachet, to which Chassagne gained permission in 1879, along with Puligny, to hyphenate its name.

Both Montrachet and the rich, nutty, honeyed Bâtard-Montrachet are shared between Chassagne and Puligny. The fragrant, very fine and rare Criots-Bâtard-Montrachet however, lies entirely within Chassagne's borders. The Grands Crus have their own appellations, which is why Chassagne (or Puligny) does not appear on the label.

Although the most southerly of the three great names of the Côte de Beaune, Chassagne's style is often described as lying between that of Puligny-Montrachet and Meursault: less fine than Puligny, less rich than Meursault but containing elements of both. Chassagne is minerally yet succulent, and often floral with hints of hazelnuts. Despite a bevy of very good Premiers Crus, it is not as good or famous, overall, as Meursault and Puligny, but it is usually extremely good value. Grands Crus should not be opened before eight years of age, and can last for 20 or more. Premiers Crus are at their best from five to 15 years of age; village wines from three to eight.

Perhaps surprisingly, given that the name 'Montrachet' is so synonymous with white wine, much of the soil in Chassagne is more suited to Pinot Noir than Chardonnay. Indeed it was only really in the second half of the 20th century that white wines began to dominate here. The reds have a firm tannic style that needs time to soften, with the best examples coming from the Premiers Crus Morgeot, Boudriotte and Clos-St Jean. At their best they combine the weight of the Côte de Nuits with the suppleness of the Côte de Beaune.

180 hectares of village Chassagne-Montrachet
159 hectares of Premier Cru vineyards. Several of the larger ones are subdivided and may be cited under various different names. The best include Caillerets, Ruchottes, Chaumées, La Boudriotte
11 hectares of Grand Cru vineyards: Le Montrachet (part), Bâtard-Montrachet (part) and Criots-Bâtard-Montrachet
Recommended restaurant: Le Chassagne (good cuisine and wine list)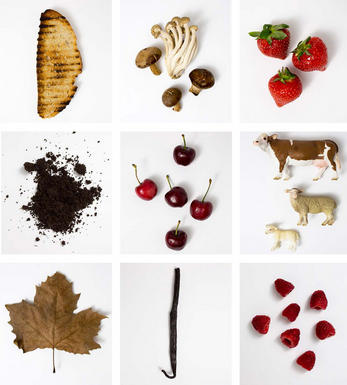 Pinot Noir
Pinot Noir is probably the most frustrating, and at times infuriating, wine grape in the world. However when it is successful, it can produce some of the most sublime wines known to man. This thin-skinned grape which grows in small, tight bunches performs well on well-drained, deepish limestone based subsoils as are found on Burgundy's Côte d'Or.

Pinot Noir is more susceptible than other varieties to over cropping - concentration and varietal character disappear rapidly if yields are excessive and yields as little as 25hl/ha are the norm for some climats of the Côte d`Or.
Because of the thinness of the skins, Pinot Noir wines are lighter in colour, body and tannins. However the best wines have grip, complexity and an intensity of fruit seldom found in wine from other grapes. Young Pinot Noir can smell almost sweet, redolent with freshly crushed raspberries, cherries and redcurrants. When mature, the best wines develop a sensuous, silky mouth feel with the fruit flavours deepening and gamey "sous-bois" nuances emerging.
The best examples are still found in Burgundy, although Pinot Noir`s key role in Champagne should not be forgotten. It is grown throughout the world with notable success in the Carneros and Russian River Valley districts of California, and the Martinborough and Central Otago regions of New Zealand.