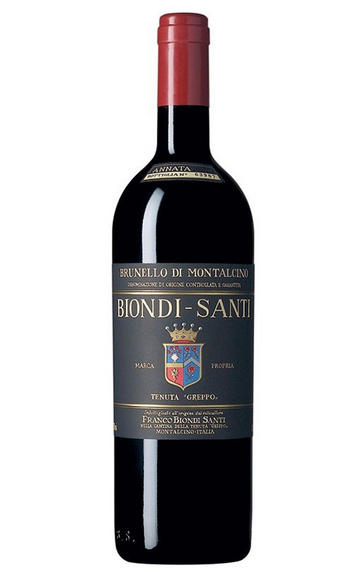 2015 Brunello di Montalcino, Riserva, Biondi-Santi, Tuscany, Italy
Prices start from £513.50 per bottle (75cl).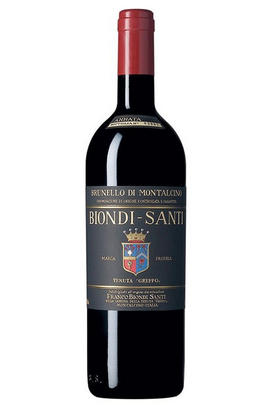 Critics reviews
The 2015 Brunello di Montalcino Riserva pulls you close to the glass with a deep and seductive display of black raspberry preserves complemented by sweet sage, dried roses and pipe tobacco. With further coaxing, it gains in volume and lift, taking on hints of mint and camphor. This greets the palate with undeniable elegance, casting velvety waves of violet-tinged wild berries and sweet spices across a motivating core of juicy acidity, as a subtle coating of round tannins forms toward the close. While structured and incredibly long, energy remains high, as nuances of cherry pits offset by sour citrus and hints of cedar fade.
It's amazing to experience such energy and purity from a young Biondi Santi Riserva. As pretty as the Annata released last year was, I worried that the extended aging for the Riserva might rob the wine of some of its fruit; instead, it is the complete opposite, as this contains the depth and complexity of the best wines of the vintage. I can't wait to see how the 2015 matures over the next several decades.
Drink 2023-2040
Eric Guido, Vinous.com (December 2021)
The Biondi-Santi 2015 Brunello di Montalcino Riserva is initially a reticent wine and one that does not immediately subscribe to the overstated abundance and exuberance of the vintage. Give it time. I wrote this review after several tastings over several days so I could ensure a more accurate account of the wine's elegant reveal.
Contemplative and exceedingly nuanced in personality, with wild berry, underbrush, ferrous earth and candied orange peel, this has everything to look forward to in terms of its future evolution in the bottle. It displays a pretty ruby color that borders on garnet and polished copper. A silky, mid-weight palate is accented by beautifully managed and silky tannins (this aspect of the mouthfeel is extraordinary), bright freshness and long-lasting fruit momentum. The alcohol is a bit more powerful in this release (at 14.5%), but the effect is supple and smooth nonetheless. I tasted bottle number 256.
Drink 2026-2060
Monica Larner, Wine Advocate (February 2022)
Jancis Robinson MW
17.5/100
Day one: Poured from a freshly opened bottle without decanting or aeration. Lustrous ruby with a deep glow. 'Expressive' is probably not the word for a young Biondi-Santi Brunello, but compared with the 2016 this is more open and a little bit more forward on the nose. All things being relative. Perfumed, deep and composed all at the same time. Hints of iron, but changes all the time. Cool and focused deep red fruit that is completely dry. Long nerve of vibrant acidity and a thick layer of powdery tannins. Long, austere and embryonic. 
Day two: Enticing, concentrated nose of cherry and sweet raspberry. Great depth of fruit without being overtly rich. Laurel and mineral hints and with a layer of finely ground tannins. The fruit closes up a little on the finish. The acidity is slowly absorbed in the core of the fruit. Still embryonic and with tannins that taste a little of bitter walnut.
Day three: Richer and denser than on the last two days. Expressive, dark-fruit nose. Focused, pure and concentrated on the palate and the tannins are no longer bitter or powdery and perfectly in tune with the fruit. Amazing balance achieved over three days. 
Drink 2024 - 2040
Jancis Robinson MW, jancisrobinson.com (February 2022)
About this WINE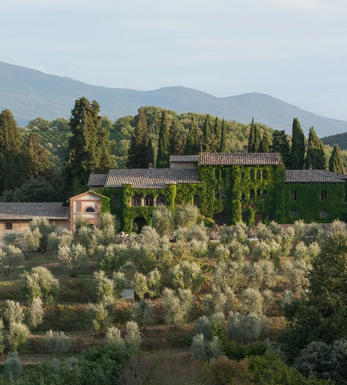 Biondi-Santi
Biond-Santi remains a beacon for traditionally made Rosso and Brunello di Montalcino.The Greppo vineyards of the Biondi Santi family date back to the 1800s. Clemente Santi, nephew of Giorgio Santi, was the first to create red wines suitable for ageing, and his oenological techniques learnt through agriculture, chemistry and science were far more advanced than his peers.

Clemente's knowledge was passed on to his nephew Ferruccio Biondi Santi, who skilfully continued to run the Greppo estate, and managed to keep production running after the First World War. In 1932 he was described as 'the inventor of Brunello'.

The estate has been passed down through the family to this day, and is currently managed by Franco Biondi Santi, along with the help of his two children, who will eventually take on the business themselves.

Brunello del Greppo now has twenty five hectares dedicated to its production, and the traditional agronomy and cellaring practises are still used to give this grape its character and quality.

Biondi-Santi harvests early. The wines are subject to a long maceration period, in steel for the straight Brunello, and oak for the Riserva, and are then aged in large oak casks.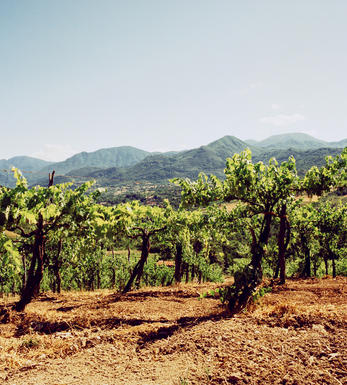 Brunello di Montalcino
Along with Chianti, Brunello di Montalcino is Tuscany's most famous DOCG and the region's boldest expression of Sangiovese. Located 30 miles south of Siena with the hilltop town of Montalcino as its epicentre, its 2,000 hectares of vines are naturally delimited by the Orcia, Asso and Ombrone valleys. Brunello is the local name for the Sangiovese Grosso clone from which Brunello di Montalcino should be made in purezza (ie 100 percent).

The Brunello di Montalcino DOCG has a whale-like shape: at its head, at 661 metres above sea level on ancient, stony galestro soils facing east and southeast lies the town of Montalcino, where the DOC was founded. As you follow the spine south towards the tail, the vineyards lose altitude – those around Colle Sant'Angelo are at 250 metres – while the soils become richer with iron and clay. Further east, in the shadow of the 1,734 metre Mont'Amiata lies the village of Castelnuovo dell'Abate where the vineyards are strewn with a rich mix of galestro, granitic, volcanic, clay and schist soil types.

While Brunello di Montalcino's climate is mildly Mediterranean, thanks to the sea being a mere 20 miles away, the elevation of the vineyards provides an important diurnal temperature variation (ie hot days and cool nights). This benefits the grapes by maintaining acidity levels and extending their ripening time. The howling tramontana wind can also play an important role in drying and concentrating the fruit.

Historically, the zone is one of Tuscany's youngest. First praised in 1550 by Leandro Alberti for the quality of its wines, it was Tenuta Il Greppo who bottled the inaugural Brunello di Montalcino in 1888. By 1929, the region had 925 hectares of vines and 1,243 hectares of mixed crops, while in 1932 it was decreed that only those wines made and bottled within the commune could be labelled as Brunello di Montalcino. Since then, the number of producers has risen from 11 in 1960 to 230 in 2006, while over the same period the vineyards have expanded from 1,000 hectares to 12,000. The region earned its DOC in 1966, and was upgraded to DOCG in 1980.

Brunello di Montalcino cannot be released for sale until five years after the harvest, or six years in the case of Brunello di Montalcino Riserva. During this time the wines should be aged for at least two years in oak, followed by at least four months in bottle (six months for Riservas); maximum yields are 55 hl/ha.

Rosso di Montalcino is declassified Brunello di Montalcino, released for sale 18 months after the harvest.

Recommended producers: Costanti, Fuligni, Lisini, San Giuseppe, Soldera, Cerbaiona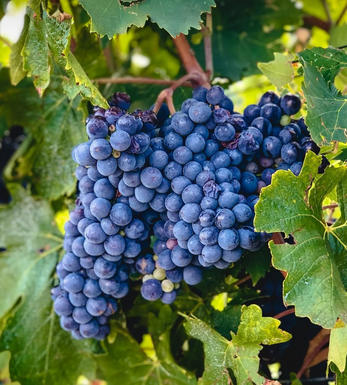 Sangiovese
A black grape widely grown in Central Italy and the main component of Chianti and Vino Nobile di Montepulciano as well as being the sole permitted grape for the famed Brunello di Montalcino.
It is a high yielding, late ripening grape that performs best on well-drained calcareous soils on south-facing hillsides. For years it was blighted by poor clonal selection and massive overcropping - however since the 1980s the quality of Sangiovese-based wines has rocketed upwards and they are now some of the most sought after in the world.
It produces wines with pronounced tannins and acidity, though not always with great depth of colour, and its character can vary from farmyard/leather nuances through to essence of red cherries and plums. In the 1960s the advent of Super Tuscans saw bottlings of 100% Sangiovese wines, as well as the introduction of Sangiovese/Cabernet Sauvignon blends, the most famous being Tignanello.