About this WINE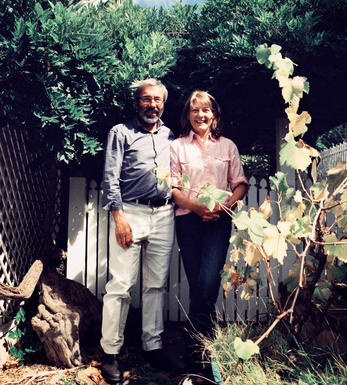 Henschke
Henschkes family name and reputation are now being upheld by the fifth generation, Stephen and his wife Prue. Stephen is the biochemist and winemaker and Prue is the viticulturist.
Over the past 14 years, Prue`s viticultural management has breathed new life into the vineyards, which fully capitalise on some of the most remarkable old vine material in the world.
The highly sought-after Hill of Grace is the product of vines planted in the 1860s and is Australia's greatest single vineyard Shiraz. The Mount Edelstone Shiraz has a large following, as does the Keyneton Estate. Henschke Rieslings are the finest in the Eden Valley and amongst the very best in Australia.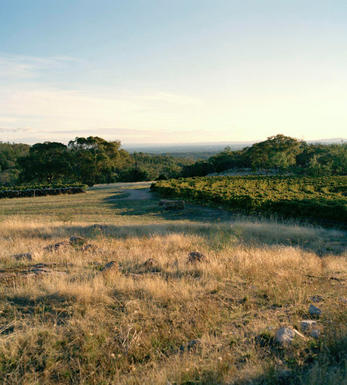 Eden Valley
Eden Valley is a famous fine wine Southern Australian region, nestled at 400 metres among the Barossa Ranges on the eastern boundary of the Barossa Valley, approx 500 ha.
Samuel Smith planted vines here in 1849. Johann Henschke's farm near present-day Keyneton, then called 'North Rhine'dates back to 1862. However until the 1950s the region reverted back to livestock to make a living (as irrigation impractical). The 1950s saw a resurgence in the region's fortunes, thanks to the likes of Cyril Hencshke's promotion of Riesling. Yalumba acknowledged the region's high quality fruit by relocating its winery to Angaston in the early 1970s; they had already planted the now famous Pewsey Vale vineyard in 1962. In 1972 they planted their Heggies vineyard with Chardonnay & then in '84 with Viognier.
At between 380 – 550 metres, the region displays nutrient poor yellow podzolic/sandy & pink quartz soils over decomposed (gneiss) granite. Due to the rocky nature of the soils, irrigation is largely provided by dams & planting densities are higher than average. Compared to Clare Valley, Eden Valley is a marginally higher in altitude, if notably cooler zone with similar sunshine hours but slightly lower levels of continentality.
As expected, the style of these Riesling, Chardonnay and Viognier wines is one showing fine elegance & floral, stony purity; none of the wines should require acidification.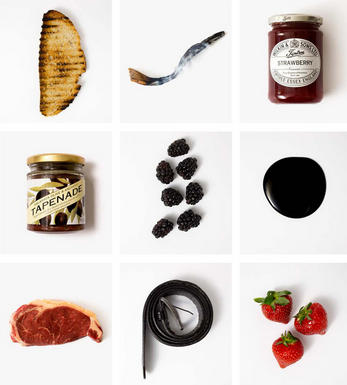 Grenache/Garnacha
Grenache (Noir) is widely grown and comes in a variety of styles. Believed to originate in Spain, it was, in the late 20th century, the most widely planted black grape variety in the world. Today it hovers around seventh in the pecking order. It tends to produce very fruity, rich wines that can range quite widely in their level of tannin.

In many regions – most famously the Southern Rhône, where it complements Syrah and Mourvèdre, among other grapes – it adds backbone and colour to blends, but some of the most notable Châteauneuf du Pape producers (such as Château Rayas) make 100 percent Grenache wines. The grape is a component in many wines of the Languedoc (where you'll also find its lighter-coloured forms, Grenache Gris and Blanc) and is responsible for much southern French rosé – taking the lead in most Provence styles.

Found all over Spain as Garnacha Tinta (spelt Garnaxa in Catalonia), the grape variety is increasingly detailed on wine labels there. Along with Tempranillo, it forms the majority of the blend for Rioja's reds and has been adopted widely in Navarra, where it produces lighter styles of red and rosado (rosé). It can also be found operating under a pseudonym, Cannonau, in Sardinia.



Beyond Europe, Grenache is widely planted in California and Australia, largely thanks to its ability to operate in high temperatures and without much water. Particularly in the Barossa Valley, there are some extraordinary dry-farmed bush vines, some of which are centuries old and produce wines of startling intensity.