About this WINE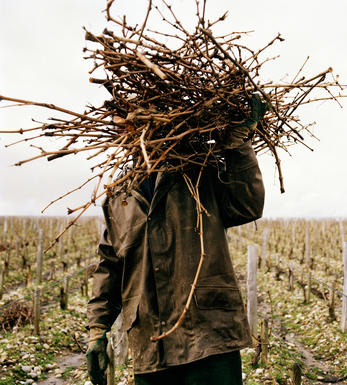 Lucien Le Moine
Lucien Lemoine is a small, haute-couture négociant house was established by Mounir and Rotem Saouma in 1999. Their aim is to bring to the market each year a maximum of 100 barrels of premier cru and grand cru burgundy which they have raised in their vaulted cellars in Beaune according to their most exacting standards of élévage.

There is no winemaking involved as the wines reach them after fermentation. Often there is but a single cask of each wine – their 100 barrels of 2007 cover 68 different wines.

There are no contracts with growers, though they will frequently return to the same sources, and no specific requirements as to how the grapes should have been grown or the wines made. Indeed it was very interesting to taste a line-up of Vosne-Romanée wines and see some which had evidently been vinified with stems and others not.

According to Rotem, her husband's strength is that he can sniff out the quality and style of a vintage at a very early stage. They work closely with their barrel supplier, Stéphane Chassin, to ensure the right barrels for the style of a given wine, using wood from the Jupilles forest which is apparently the slowest growing in France, thus giving the most fine-grained wood. One hundred per cent new wood is used.

The general recipe, although of course each vintage and if need be each wine may require its own treatment, is to ensure late malolactic fermentations, to stir up the plentiful lees for both red and white wines, to rely more on CO2 than SO2 to preserve the wine from oxidation and to maintain the wines unracked in new barrels until the final preparation before bottling.

Typically the wines end up with a soft, sweet-fruit character but otherwise little other evidence of new oak, and those I have tasted have displayed good typicity of their vineyard origins. They are not cheap.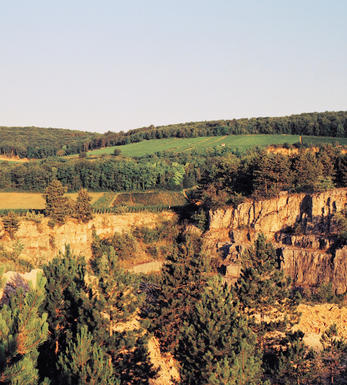 Aloxe Corton
These two Grand Cru vineyards, Corton and Corton-Charlemagne, lie astride three villages at the northern end of the Côte de Beaune: Ladoix, Aloxe-Corton and Pernand-Vergelesses. The main body of the hill of Corton faces due south, with an extended flank exposed to the east, and another facing westwards. The white wines mostly come from west and south-west expositions, along with a narrow band around the top of the hill.

The Emperor Charlemagne owned vines here in the eighth century, and legend has it that his wife insisted he planted white grapes so as not to spill red wine down his beard and clothes. Corton-Charlemagne is always white and there is also a theoretical Grand Cru appellation called, simply, Charlemagne, which is never used. Corton is almost entirely red but there are a few white wines too.

Ladoix is a rarely-seen appellation, as most wine here are sold as Côte de Beaune Villages. Aloxe-Corton is better-known, but as with Ladoix the best vineyards have been designated as Corton and Corton-Charlemagne.

There are also 25 lieux-dits that may be used on wine labels, together with Corton: Les Bressandes, Les Chaumes, Clos des Meix, Clos du Roi, Les Combes, Le Corton, Les Fiètres, Les Grèves, Les Manguettes, Les Maréchaudes, Le Meix Lallemand, Les Paulands, Les Perrières, Les Pougets (Pougeots), Les Renardes, La Vigne au Saint, Les Basses Mourottes, Les Carrières, Clos des Cortons Faiveley, Les Grandes Lolières, Le Rognet et Corton, La Toppe au Vert and Les Vergennes.

90 hectares of village Aloxe-Corton
38 hectares of Premier Cru Aloxe-Corton
118 hectares of village Ladoix
14 hectares of Premier Cru Ladoix
72 hectares of Corton-Charlemagne. The finest from En Charlemagne (Pernand) and Le Charlemagne (Aloxe)
160 hectares of Corton. The best from Clos du Roi, Bressandes, Pougets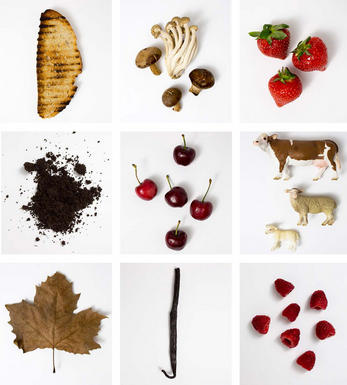 Pinot Noir
Pinot Noir is probably the most frustrating, and at times infuriating, wine grape in the world. However when it is successful, it can produce some of the most sublime wines known to man. This thin-skinned grape which grows in small, tight bunches performs well on well-drained, deepish limestone based subsoils as are found on Burgundy's Côte d'Or.

Pinot Noir is more susceptible than other varieties to over cropping - concentration and varietal character disappear rapidly if yields are excessive and yields as little as 25hl/ha are the norm for some climats of the Côte d`Or.
Because of the thinness of the skins, Pinot Noir wines are lighter in colour, body and tannins. However the best wines have grip, complexity and an intensity of fruit seldom found in wine from other grapes. Young Pinot Noir can smell almost sweet, redolent with freshly crushed raspberries, cherries and redcurrants. When mature, the best wines develop a sensuous, silky mouth feel with the fruit flavours deepening and gamey "sous-bois" nuances emerging.
The best examples are still found in Burgundy, although Pinot Noir`s key role in Champagne should not be forgotten. It is grown throughout the world with notable success in the Carneros and Russian River Valley districts of California, and the Martinborough and Central Otago regions of New Zealand.