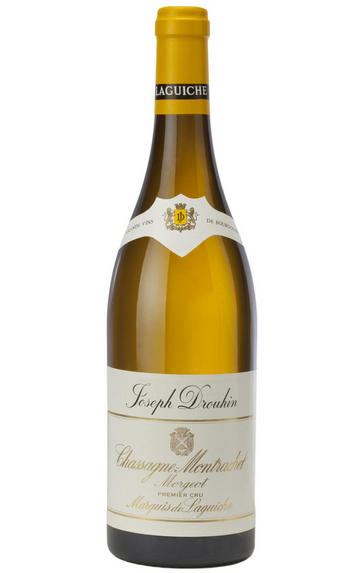 2016 Montrachet, Grand Cru, Marquis de Laguiche, J Drouhin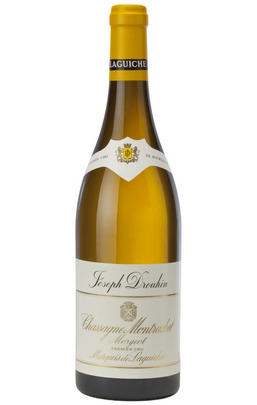 About this WINE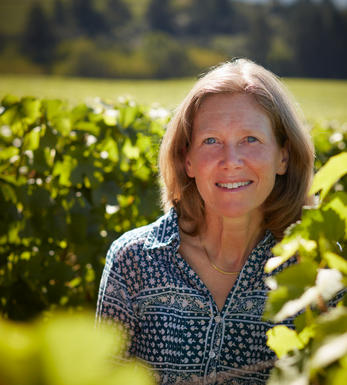 Maison Joseph Drouhin
Originally from the Yonne department, Joseph Drouhin founded the négociant company which bears his name in 1880. His son Maurice took over in 1918, buying the first vineyards including the famous Beaune Clos des Mouches. It took him a while to put this together, since he had to buy the plots piecemeal from many different owners.

Maurice Drouhin was a significant personality in Beaune, sitting on the INAO committee and acting as deputy administrator of the Hospices de Beaune, including during the troubled period of World War II. He also had distribution rights for a good proportion of Domaine de la Romanée Conti's production, though unfortunately was not able to take up the offer to buy the share of the business which subsequently went to Leroy.

His successor was his nephew and adopted heir Robert Jeausset-Drouhin who took charge in 1957. Robert Drouhin now retains a surveillance role while his children Frédéric (managing director), Laurent (export markets), Philippe (vineyards) and Véronique (oenology and Domaine Drouhin Oregon) run the business. Philippe Drouhin manages the vineyards biodynamically and from the 2009 vintage the entire holdings, including Chablis, will have ECOCERT organic certification.

Long-time oenologist Laurence Jobard, engaged by Robert Drouhin in 1973, retired after the 2005 vintage and was replaced by Jérome Faure-Brac, a trained oenologist previously with Bichot, while Véronique Drouhin remains on hand to provide continuity of style.

The Drouhins purchase their own wood which is then air-dried for three years before being turned into barrels by the François cooperage. It is rare for more than 30 per cent of new wood to be used on any cuvée, excepting some grands crus. The barrels are all bar-coded to show the provenance of the wood and provide an audit trail of which wines they have been used for.

The red wines are pre-macerated at 13-15º/55-59ºF, with a very light punching down at the start followed by alternating punching down and pumping over, depending also on the needs of the vintage. The aim is to privilege the fruit in the wine, and to this end bottling is earlier than for most producers. Some wines are bottled before the next harvest while the remainder are racked out of barrel in the autumn for bottling during the winter months.

Originally white grapes were mixed in with the reds in the vineyards, but they are subject to different disease pressures, especially since the arrival of oidium in the mid-19th century: oidium attacks white grapes much more than red. At some point Maurice Drouhin hit on the idea of planting a separate block of white grapes – mostly Chardonnay but some Pinot Gris – so that they could be treated appropriately, even though usually they would then be picked at the same time as the reds and vinified together as was traditional.

One year the whites were not ripe so he picked them later, vinified them separately, and really liked the result – hence the origin of a white Beaune Clos des Mouches. Today the white grapes are almost all Chardonnay. There is no particular logic to the planting of red or white grapes, the plots forming a mosaic – rather than, for example, the top of the vineyard being used for one colour and the bottom for another. Blocks are replanted according to their previous occupancy.

Jasper Morris MW, Burgundy Wine Director and author of the award-winning Inside Burgundy comprehensive handbook.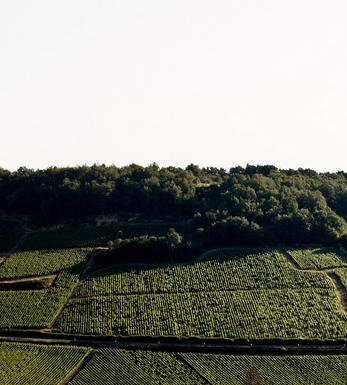 Puligny Montrachet
Puligny was one of two villages (along with Chassagne) which gained permission in 1879 to hyphenate the name of its most famous vineyard, Montrachet, to its own.

The reputation of Puligny-Montrachet is based around its four Grands Crus. Montrachet labels often boast a noble, triumphant 'Le' in front of its name, lest you dare confuse it with any lesser wine. It has much to be proud of, with many considering Montrachet to be the greatest white wine in the world. At its best it has an intensity, complexity and elegance that make you wonder how such a wine could be made from mere grapes.

The luxurious and explosive Chevalier-Montrachet is not quite as deep, although it is probably the next best. Only marginally less impressive, and rather more consistent than Montrachet is the richly textured Bâtard-Montrachet (also shared with Chassagne). Bienvenues-Bâtard-Montrachet is equally good, with the focus on honeyed finesse and exquisite balance rather than richness.

These legendary wines are supported by a host of fabulous Premier Cru vineyards capable of reaching Grand Cru quality. Brimming with flavour and intensity, Le Cailleret and Les Pucelles (which both lie across the road from Le Montrachet) are prime candidates, along with Les Demoiselles, Les Combettes and Folatières.

Sandwiched between the larger Chassagne and Meursault, Puligny produces wines that are more striking than any in the Côte d'Or, portraying a floral elegance alongside a stylish, steely concentration. They are very different to Meursault: more refined and delicate, and less rich.

Village level Puligny-Montrachet from top growers can be very good indeed, but is all too often unexciting and disappointing. Grands Crus normally need at least eight years before they can be broached, and last for 20 or more. Premiers Crus should generally be enjoyed between five and 15 years of age; village wines from three to 10 years.

In theory, you can find red Puligny-Montrachet, but it scarcely exists anymore, and is rarely worth the price tag.
114 hectares of village Puligny-Montrachet
100 hectares of Premier Cru vineyards (17 in all). The best vineyards include Les Demoiselles, Le Cailleret, Les Pucelles, Les Combettes, Les Folatières
21 hectares of Grand Cru vineyards: Le Montrachet (part), Chevalier-Montrachet, Bâtard-Montrachet (part), Bienvenues-Bâtard-Montrachet
Recommended Restaurant: Le Montrachet (excellent cuisine and good wine list; also an hotel)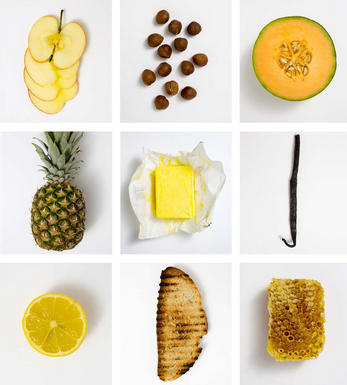 Chardonnay
Chardonnay is the "Big Daddy" of white wine grapes and one of the most widely planted in the world. It is suited to a wide variety of soils, though it excels in soils with a high limestone content as found in Champagne, Chablis, and the Côte D`Or.

Burgundy is Chardonnay's spiritual home and the best White Burgundies are dry, rich, honeyed wines with marvellous poise, elegance and balance. They are unquestionably the finest dry white wines in the world. Chardonnay plays a crucial role in the Champagne blend, providing structure and finesse, and is the sole grape in Blanc de Blancs.
It is quantitatively important in California and Australia, is widely planted in Chile and South Africa, and is the second most widely planted grape in New Zealand. In warm climates Chardonnay has a tendency to develop very high sugar levels during the final stages of ripening and this can occur at the expense of acidity. Late picking is a common problem and can result in blowsy and flabby wines that lack structure and definition.

Recently in the New World, we have seen a move towards more elegant, better- balanced and less oak-driven Chardonnays, and this is to be welcomed.
Reviews
Customer reviews
Neal Martin, Vinous
93-95/100
jancisrobinson.com
18/5/100
Jasper Morris MW
93-97/100
Critic reviews
A strikingly pretty and layered nose reflects notes of mineral reduction, citrus peel, acacia blossom, spice and essence of green apple. There is excellent freshness and terrific intensity to the big-bodied and tautly muscular flavors that brim with impressive amounts of dry extract on the balanced and explosively long finish that really fans out as it sits on the palate. This is very much still a work in progress and I would recommend not touching a bottle for at least 5 years and 12 to 15 would be better.
Alan Meadows, Burghound (June 2018)
Neal Martin, Vinous
93-95/100
The 2016 Montrachet Grand Cru (Marquis de Laguiche) felt very closed and taciturn on the nose when I tasted it, despite rigorous coaxing. The palate is well balanced with a lightly honeyed, spicy opening, more saline than the Corton-Charlemagne with a long aftertaste carried by a tang of ginger that leaves the mouth tingling. It will deserve 5 or 6 years in bottle, but it will be worth the wait.
Neal Martin (December 2017)
jancisrobinson.com
18/5/100
Richer and riper than the Corton-Charlemagne Propriétés, almost a little oily. Powerful and sweetly fruited with ripe citrus and some spice. Deep and incredibly long and an almost savoury complexity on the finish though the fruit purity – citrus and pear – comes back on the long finish. Stunning. Endless.
Julia Harding MW, jancisrobinson.com (November 2017)
Drouhin produced only a half-crop of the Laguiche Montrachet, harvesting it in three separate passages to ensure all the grapes were picked at optimal maturity, and the result is superb. Aromas of citrus zest, hazelnut, yellow orchard fruit, crème pâtissière, ripe peach, and a subtle framing of reduction precede a full-bodied, supple wine with a deep core of sappy fruit. It has impressive amplitude and dimension, and lovely cut and intensity. Elegant and complete, this is a lovely Montrachet and an impressive achievement in 2016.
William Kelley, Decanter (October 2017)
(production here was less than 50% of a normal crop but Drouhin benefited by being on the Puligny side of this grand cru as the Montrachet vines in Chassagne were decimated by frost): Pale bright yellow. Aromas of ripe apricot, pear, smoke and iodine along with a trace of apple from a lot that finished its malo late. (Drouhin began with three cuvées, one picked very early, one in the middle of the harvest and one later on.) Thick, sweet and voluptuous in the mouth, but with its intense stone fruit flavors nicely framed by integrated acidity. Almost creamy in texture and harmonious from the start. Finishes with firm, dusty tannins and terrific palate-staining length. This really saturates the mouth and leaves the taste buds quivering.
Stephen Tanzer, vinous.com (June 2017)
Jasper Morris MW
93-97/100
At this end of Montrachet it was possible to harvest some grapes, in fact about half a crop. There are five blocks planted at different times, with different rootstock or plant material, so several picking dates. The oak is a little bit fierce for the moment but will certainly refine itself. Rich, weighty, seemingly quite powerful. It has all the power it should, very good fruit but shows a touch monolithic at this early stage of its career.
Jasper Morris MW, insideburgundy.com