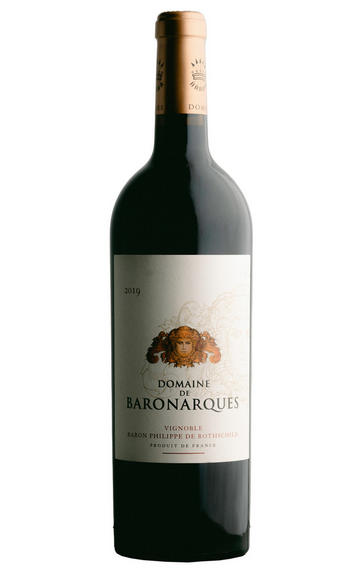 2016 Domaine de Baronarques, Rouge, Limoux, Languedoc
Prices start from £125.00 per case
About this WINE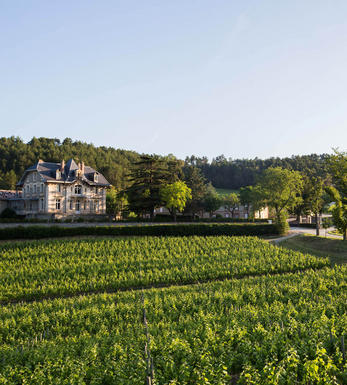 Domaine de Baronarques
Domaine de Baronarques is a wine estate in the Languedoc-Roussillon region in the South of France. It lies in the Saint-Polycarpe commune within the appellation of Limoux, part of the Aude department. Once owned by the eighth-century Benedictine Abbey of Saint-Polycarpe, the domaine is now part of the Baron Philippe de Rothschild group. The portfolio includes leading Bordeaux properties Châteaux Mouton Rothschild, Clerc Milon and d'Armailhac, among other notable names. Domaine de Baronarques and the wider group belong to Camille Sereys de Rothschild, Baron Philippe Sereys de Rothschild and Julien de Beaumarchais de Rothschild.
The estate's geographical location mean it enjoys influence from both the Atlantic Ocean and the Mediterranean Sea. This impacts the choice of grape varieties cultivated here, which are a mix of those you might find in Southern France along with those more typical of Bordeaux. The vineyard plantings include Merlot, Cabernet Franc, Cabernet Sauvignon, Syrah and Malbec for reds; and Chardonnay and Chenin Blanc for whites. All grapes are harvested by hand.
In the cellar, the red wines are vinified individually in small tanks before careful blending. Domaine de Baronarques Rouge undergoes 12 months' barrel ageing. Domaine de Baronarques Blanc is whole-bunch pressed, fermented in barrel and then aged in French oak for eight months. The proportion of new oak used is kept low.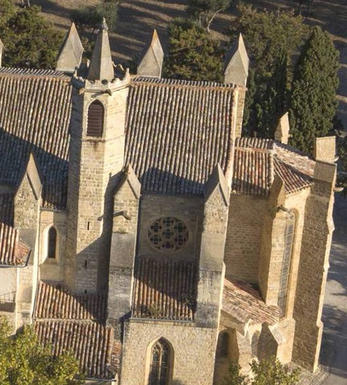 Limoux
Limoux is a picturesque town in the Occitanie region's Aude department in southern France. It's known for its historical significance and its contributions to winemaking. One of the notable aspects of winemaking in Limoux is its claim to fame as one of the earliest regions to produce sparkling wine, even before Champagne.
The region is particularly famous for producing Blanquette de Limoux, considered one of the oldest sparkling wines in the world. It dates back to the 16th century and is made using the traditional method, which involves a secondary fermentation in the bottle to create the bubbles. The grapes used for Blanquette de Limoux include Mauzac, Chardonnay, and Chenin Blanc.
In addition to Blanquette de Limoux, the region produces Crémant de Limoux. This sparkling wine uses the same traditional method as Champagne, with a second fermentation in the bottle. It can be crafted from Chardonnay, Chenin Blanc, Mauzac, and Pinot Noir grapes, resulting in various styles ranging from dry to slightly sweet.
Limoux also produces still wines, both white and red. The white wines are typically made from Chardonnay and Chenin Blanc grapes and often exhibit a balance of freshness and fruitiness. The red wines are usually crafted from Bordeaux varietals like Merlot, Cabernet Sauvignon, and Malbec, as well as local grapes such as Syrah and Grenache.
The terroir of Limoux is characterised by a combination of Mediterranean and Atlantic influences, which contributes to the unique characteristics of the wines produced here. The region's diverse soils, ranging from clay to limestone, also play a significant role in shaping the flavour profiles of the wines.
Winemakers in Limoux use modern and traditional techniques to craft their wines. The traditional method of secondary fermentation in the bottle for sparkling wines is a hallmark of the region. For still wines, careful vineyard management, precise harvesting, and thoughtful vinification processes contribute to the quality of the final product.
In recent years, Limoux has gained recognition for its commitment to producing high-quality wines and maintaining its unique winemaking traditions. It continues to be a significant player in sparkling wines, offering an alternative to the more famous Champagne while showcasing its distinctive character.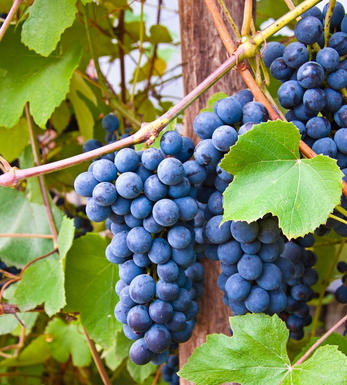 Merlot/Cabernet Franc
Merlot and Cabernet Franc are grape varieties commonly used in Bordeaux-style blends, particularly in the Bordeaux region of France. When these two grapes are blended, they can create a wine that combines the best characteristics of each variety.
Merlot is known for its smoothness, soft tannins, and ripe fruit flavours. It often contributes black cherry, plum, and chocolate flavours to the blend. The grapes are relatively easy to grow and ripen earlier than other Bordeaux varieties, making them versatile for blending.
Cabernet Franc, on the other hand, adds structure, depth, and complexity to the blend. It typically brings aromas of red fruits such as raspberry and strawberry, along with herbal notes like bell pepper and tobacco. These grapes have thinner skins and can be more challenging to cultivate, requiring specific growing conditions to reach their full potential.
When Merlot and Cabernet Franc are combined, the result is a well-balanced wine with various flavours and aromas. The blend often exhibits a Bordeaux wine's medium to full body, along with a smooth texture and moderate tannins. The specific flavour profile can vary depending on the proportions of each grape in the blend and the terroir and winemaking techniques employed.