About this WINE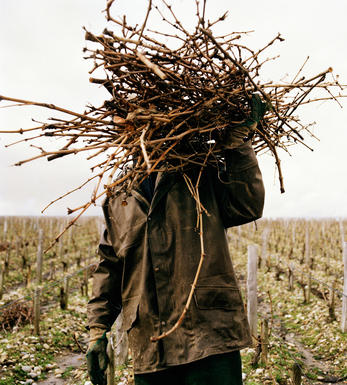 Domaine de Durban
Domaine de Durban is located in the hills to the east of the village of Beaumes-de-Venise and is owned and run by Madame Leydier and her 2 sons. This is the only area of the Rhône Valley where the Muscat grape is grown and it is from Muscat that the famous "Vin doux naturel" of Beaumes-de-Venise is made. Muscat grapes are cultivated and vinified using the same techniques for table wine before pure alcohol is added to the wine bringing the strength to over 15 degrees.
Bernard Leydier claims that their wines are so much more aromatic, opulent and delicately coloured than others because they use 100% Muscat de Frontignan à petit grains blanc as opposed to Muscat de Frontignan à grains noir which most others producers in the village cultivate. This is the outstanding estate in a village otherwise dominated by a powerful co-operative and several large négociants.
Beaumes de Venise
Beaumes de Venise, an attractive village in Vaucluse, next to Vacqueyras and Gigondas, was upgraded to AOC status in 2005 for its good-quality, medium-bodied, fleshy, peppery reds. It is a region, however, that remains better known for its sweet, fortified Muscats which have their own AOC, Muscat de Beaumes de Venise.
The reds are soft but have a good structure, and thus need a couple of years to mature. They are made from at least 50 percent Grenache and 25 percent Syrah with the rest from various other varieties, up to five percent of which can be white. White and rosé wines are also made here but are classified as Côtes du Rhône.
Apart from the sparkling wines of Clairette de Die, this is the only part of the Rhône which uses Muscat, and yet it provides the most elegant, sweet fortified Muscats in the world. Little sweet Muscat was made before 1945, when Muscat de Beaumes de Venise was classified an AOC for its Vin Doux Naturel, but by the 1970s and 1980s its popularity in northern Europe was probably greater than Sauternes or sweet German wines.

Despite its minimum 15 percent alcohol, low acidity and intense sweetness, Muscat de Beaumes de Venise is surprisingly delicate and refreshing, with a lovely floral fragrance and sweet, pale-gold, grapey fruit. Made exclusively from the best variety, Muscat Blanc à Petits Grains, , it is made by adding pure grape spirit to the must when it has reached five percent alcohol. It should be drunk as young as possible, lightly-chilled, either as an apéritif, with or after dessert (where it makes a very good match for ice-cream).
Recommended Producer: Domaine de Durban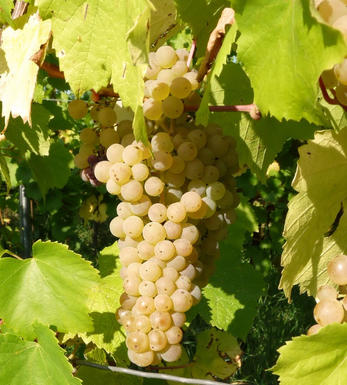 Muscat
Muscat refers to a family of grapes of which there are around 200 different branches. Muscat Blancs à Petits Grains is the most noble of the variety and makes the best and most distinctive wines. It is the only wine grape that produces wines that actually taste of grapes, and can produce a range of wines from pale, bone dry whites, through to golden yellow, rich, sweet wines.
In Alsace, two types of Muscat are grown - Muscat Blancs à Petits Grains and Muscat Ottonel. They are usually blended to produce wines that tend to be light and dry with a fruity, musky character and an intensely aromatic bouquet. Intensely sweet late harvest wines are also produced.
Muscat de Beaumes de Venise is one of the best Vin Doux Naturels in France. This is produced by adding grape spirit to the partly fermented must - the best producers, such as Domaine de Durban, produce deliciously sweet wines with rich grapey aromas balanced by fruity acidity.
In Australia Muscat à Petit Grains is used to produce the fortified Liqueur Muscats of Victoria (esp. Rutherglen). These are extraordinary wines - dark and treacly with a sensational perfume of orange, raisins and honey.