About this WINE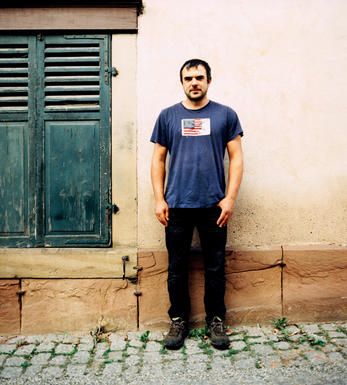 Domaine Lucas & Andre Rieffel
In the Bas-Rhin near the town of Barr, surrounding the village of Mittelbergheim, are located the 9.5ha of vineyards owned by Lucas Rieffel and his father André. Lucas took over the reins in 1996, and he has been working towards becoming organic ever since...Since the 2009 harvest wines have been 100% organic.

Benefiting from a spicy mix of sandstone, clay, marl, granite and limestone soils, Lucas's strength lies particularly in his range of fine varietal (fruit) wines, notably Riesling, Pinot Blanc, Pinot Gris, Gewurztraminer, Muscat, Sylvaner & increasingly Pinot Noir.

However he also produces stunning wines from the single Grand Cru vineyard sites of Wiebelsberg, Zotzenberg & Kirchberg de Barr.

Vinification is a traditional blend of 'foudres' and stainless-steel, with malolactic fermentation the norm.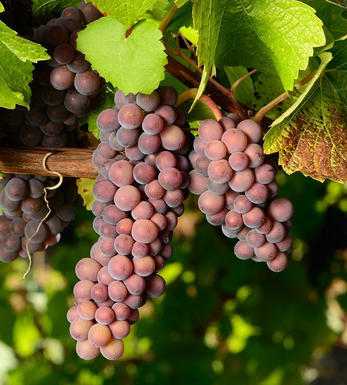 Pinot Gris/Pinot Grigio
A first class grape variety grown in Alsace, where it is known as Tokay Pinot Gris, and in Italy, where it is called Pinot Grigio. In Alsace it is best suited to the deep, clay rich soils found in the north of the region where it produces richly honeyed, dry whites as well as superb sweet late harvest wines. At its best it combines the heady perfume and rich aroma of Gewürztraminer with the acidity one associates with Riesling. It ages very well, developing rich buttery characteristics.
In Northern Italy Pinot Grigio produces many thin undistinguished dry whites. However it comes into its own in Friuli-Venezia and the Alto Adige, where leading producers such as Alvaro Pecorari of Lis Neris produce marvellously rounded, elegant, and mineral laden examples. Pinot Gris is now grown with notable success in Oregon in the USA and in New Zealand.