About this WINE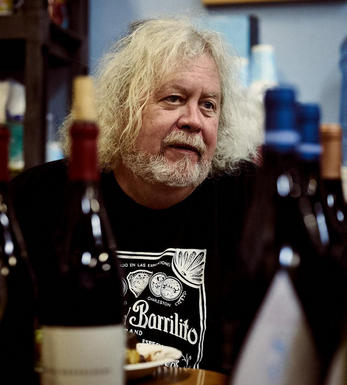 Au Bon Climat
Founded in 1982, Au Bon Climat (which means "a well-exposed vineyard") produces internationally-recognized Pinot Noir & Chardonnay from grapes grown in California's Santa Barbara County.

Located at the foot of one of California's most rated vineyards, Bien Nacido in the Santa Maria Valley, one of the finest sites in California, ideal for the production of the refined, Burgundian style of Chardonnay and Pinot Noir to which Jim so aspires, ABC, as it is more commonly referred to, has won universal acclaim for its wines thanks to Jim 'Wild Boy' Clendenen, its winemaker & owner.

He regards Burgundy as the benchmark to which he should aspire and buys clones of Pinot Noir from Burgundy in a bid to replicate as closely as possible the restraint and finesse of the wines from that region.

Jim eschewed a career in law for the lure of the vine following a month's stay in Burgundy & Champagne when he was 21. He has never looked back, although he is frequently to be found darkening the doors along the stretch of the Cote d'Or. Unsurprisingly his wines combine the minerally precision & grace of Burgundy with the flair of the West Coast.

Au Bon Climat Chardonnay is fermented and aged for 11 months in French oak barrels from François Frères, with a small proportion of new oak. Most of the fruit is picked at optimum ripeness but a little is picked early for natural acidity while some is picked late to add an extra flavour dimension. The Wild Boy version is deliberately made in a more opulent style. Each of the reserve cuvées and single vineyard wines has its own distinct style consistent across the vintages. Knox Alexander, named for his son, is from a hillside site planted with the best Pinot clones now available.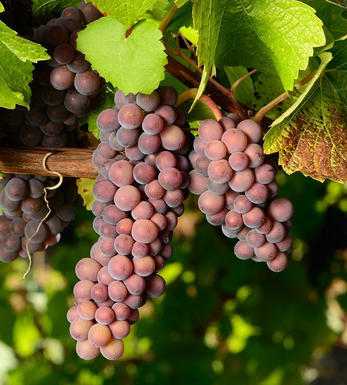 Pinot Gris/Pinot Grigio
A first class grape variety grown in Alsace, where it is known as Tokay Pinot Gris, and in Italy, where it is called Pinot Grigio. In Alsace it is best suited to the deep, clay rich soils found in the north of the region where it produces richly honeyed, dry whites as well as superb sweet late harvest wines. At its best it combines the heady perfume and rich aroma of Gewürztraminer with the acidity one associates with Riesling. It ages very well, developing rich buttery characteristics.
In Northern Italy Pinot Grigio produces many thin undistinguished dry whites. However it comes into its own in Friuli-Venezia and the Alto Adige, where leading producers such as Alvaro Pecorari of Lis Neris produce marvellously rounded, elegant, and mineral laden examples. Pinot Gris is now grown with notable success in Oregon in the USA and in New Zealand.