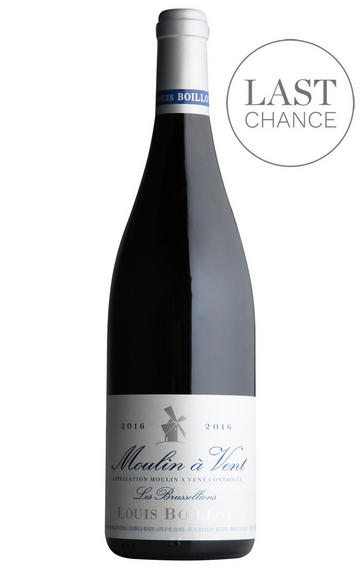 2016 Moulin-à-Vent, Les Brussellions, Louis Boillot, Beaujolais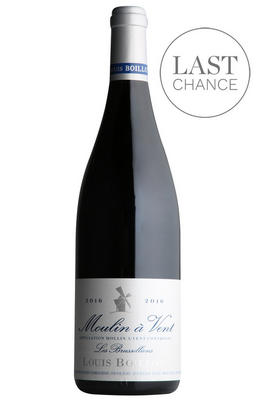 Critics reviews
Aromas of ripe red berries, cedar and spices preface the 2016 Moulin--Vent Les Brussellions, a medium to full-bodied wine with a lavishly expansive attack, tangy acids and fine but firm tannins that assert themselves on the youthfully chewy and subtly oak-inflected finish. This is one cuve that seems to be marked by the impact of the hail that affected Moulin--Vent in this vintage.
William Kelley - 30/04/2019
About this WINE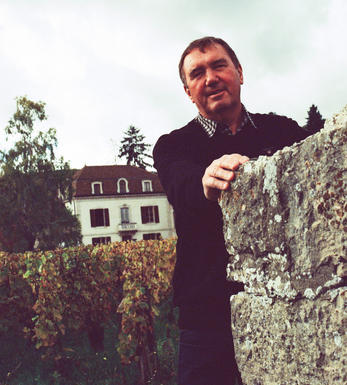 Louis Boillot
Louis shares his cellar with his other half, Ghislaine Barthod , under their home in Chambolle, overlooking Les Feusselottes. He is part of the Boillot family from Volnay, which explains the quantity of his vineyard holdings in the Côte de Beaune.

Since striking out on his own in 2003, he has been able to maximise the potential of his many disparate small parcels – he makes 16 wines from less than seven hectares – many of which are notable for the exceptional age of their vines.

He expanded into Moulin-à-Vent in '13 and subsequently into Fleurie, fulfilling a long-held ambition. His and Ghislaine's son Clément is now officially in charge, while Louis focusses on his viticulture. As yet, there are no discernible changes.

In the winery
"Non-intervention" is the word here, and Louis prefers to let his old vines speak for themselves. Everything is destalked, and the wines are bottled without fining or filtration.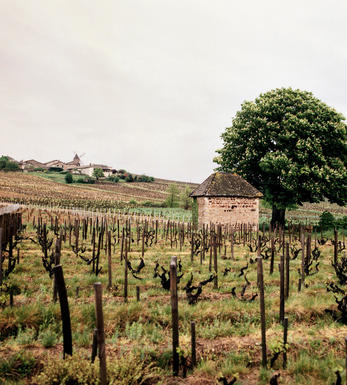 Moulin a Vent
Known as the 'King of Beaujolais' for its power, structure and longevity, Moulin-à-Vent is the most atypical of all the Beaujolais Crus, even if it is potentially the best. Its style is the antithesis of light, fluffy Beaujolais, and when fully mature (often at 10 years old or more) it resembles more a fine Burgundy, or even a Rhône, than Beaujolais. Named after the local windmill (which translates as moulin-à-vent in French) Moulin-à-Vent is a real vindication of the principle of 'terroir'.
Moulin-à-Vent's neighbour Fleurie produces perfumed, silky, approachable wines, while Moulin-à-Vent, using the same grape (100% Gamay) and broadly the same vinification, makes wines that are meaty, tannic and intense, and need 2-3 years to mature. The only possible explanation, it seems, is the high proportion of iron and manganese in Moulin-à-Vent's soil. Moulin-à-Vent tends to be most expensive of the Beaujolais Crus, although happily it is home to a number of very fine producers, so there is plenty for wine lovers to choose from.
Recommended producers: Jacky Janodet, Olivier Merlin.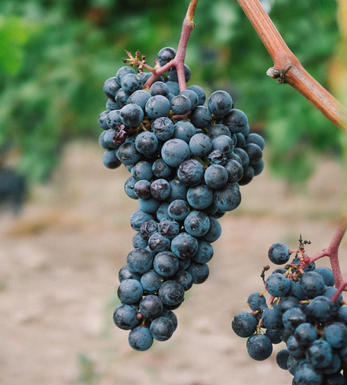 Gamay
A French variety planted predominately in Beaujolais where it is the grape behind everything from light and often acidic Beaujolais Nouveau through to the more serious and well-structured wines from the 10 cru villages. It takes its name from a hamlet just outside Chassagne-Montrachet and was at one stage widely planted on the Côte d`Or. However it was gradually phased out due to its poor yield and supposed poor quality of its wines.
The majority of Gamay wines in Beaujolais are labelled as Beaujolais or Beaujolais-Villages and are deliciously juicy, easy drinking, gulpable wines. Of more interest are the Cru wines from the 10 villages in the north of the region where the soil is predominantly granitic schist and where the vines are planted on gently undulating slopes. These can be well-structured, intensely perfumed wines, redolent of ripe black fruits and, while delicious young, will reward medium term cellaring.

Gamay is also grown in the Touraine region of the Loire where it produces soft, well-balanced, gluggable wines for drinking young.