About this WINE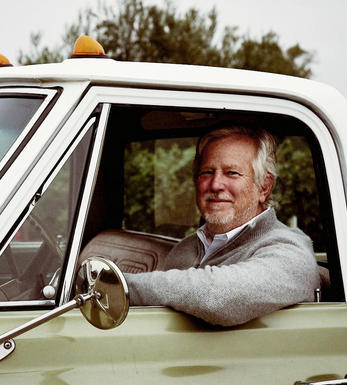 Frog's Leap
Frog's Leap Winery in Napa Valley, California was founded in 1981 on a spot along Mill Creels known as the Frog Farm. An old ledger revealed that around the turn of the century frogs were raised there and sold for $.33 a dozen, destined no doubt, for the tables of Victorian San Francisco gourmets.

Frog's Leap Winery is happily ensconced at the historic Red Barn property in Rutherford. This grand and Welcoming building was originally built as a winery in 1884. It is now not only home to some of the Napa Valley's best wines but also to what has to be the wine world's best motto - "Time's fun when you're having flies!"

A strong commitment to sustainable agriculture on the part of Frog's Leap's vineyards complements the winery's goal: to have fun making elegant wines with superb balance: a crisp and vivacious Sauvignon Blanc, a spicy and engaging Zinfandel, a classic Napa Valley Cabernet Sauvignon, a rich barrel-fermented Carneros Chardonnay, and a supple, fruit-filled Merlot.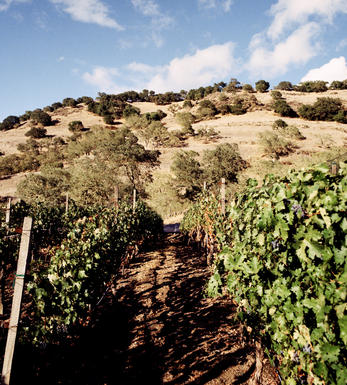 Napa
North Coast's Napa Valley is California's most famous viticultural area (AVA), claiming some of the most expensive agricultural land in the world and producing wines of 'cult' status.
Its 16,000 ha of vines lie over a strip (40 miles long-5 miles wide) of diverse soils (clay, gravely, volcanic), with its northernmost end on the side of Mountain Helena and its foot in San Francisco Bay. The valley is framed by two mountains ranges Vaca (to the north) and Mayacamas (to the south), yet the main climatic influence is the cool wind and fog that is sucked in from San Pablo Bay during the afternoon, allowing grapes to ripen slowly and evenly.
The area enjoys a variety of unique microclimates, as temperatures can vary dramatically as much as 15 degrees, from the north to the south end of the valley. These differences have led to the creation of several sub-AVAs (14 in total) including:
Atlas Peak, Chiles Valley District, Diamond Mountain District, Howell Mountain, Los Carneros, Mt. Veeder, Oakville, Rutherford, St. Helena, Spring Mountain District, Stags Leap District, Yountville, Wild Horse Valley and Oak Knoll District. The Calistoga AVA is still pending approval.
Both the "Napa Valley" designation and the sub-AVA name must appear on the wine label simultaneously, with the exception of wines from the Carneros AVA, which is shared between the Napa Valley and the Sonoma County.
Cabernet Sauvignon is the undisputed king of Napa grapes, occupying over 45% of the vineyard acreage, followed by (predominantly) Chardonnay, Sauvignon Blanc, Chenin Blanc, Riesling, Zinfandel, Merlot, Cab. Franc and to a lesser extent Petite Sirah, Sangiovese, Barbera, Dolcetto.
Recommended Producers
Frog's Leap, Dominus, David Ramey, Viader, Stag's Leap Cellars, Paras Vineyards, Heitz.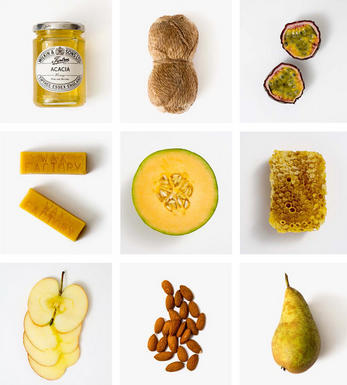 Chenin Blanc
Chenin Blanc is an important white grape variety planted in the Anjou-Saumur and Touraine regions of the Loire Valley and the most widely planted varietal grape in South Africa.

In the Loire it produces high quality dry wines in Savenniéres, and luscious sweet, dessert wines in Coteaux du Layon, Bonnezeaux and Quarts de Chaume. In Vouvray and Montlouis it can be dry, medium dry, or sweet, and still or sparkling. Whether dry or sweet, the best Loire Chenin Blancs possess marvellously concentrated rich, honeyed fruit together with refreshingly vibrant acidity. It is Chenin Blanc's high acidity that enable the wines to age so well.
In South Africa Chenin Blanc is easier to grow and is prized for its versatility. It is used as a cheap blending option with Chardonnay, Colombard, and Muscat but also bottled unblended. The best producers keep their yields low and produce impressive mouthfilling wines.