About this WINE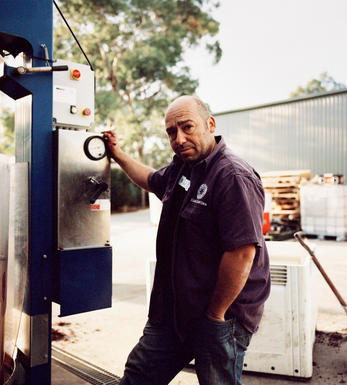 Torzi Matthews Vintners
Domenic Torzi is of South Central Italian origin, a heritage reflected in some of the grape varieties he grows and the "amarone" treatment he gives to his Frost Dodger Shiraz.

With his partner Tracy Matthews he has set up home since 1996 on 10 ha of land in the high Eden Valley, at the foot of Mount Mckenzie, a cool region in South Australia more famous for Riesling than Negroamaro or Shiraz. Not only do they make great, characterful wines, but they also make fabulous olive oil from some of the ancient wild olive trees in the Barossa Valley, and if you are lucky enough to visit they may treat you to some of their beautiful home-cured ham and fresh bread.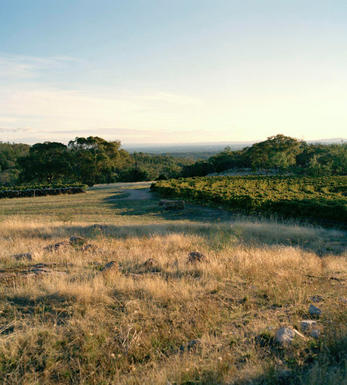 Eden Valley
Eden Valley is a famous fine wine Southern Australian region, nestled at 400 metres among the Barossa Ranges on the eastern boundary of the Barossa Valley, approx 500 ha.
Samuel Smith planted vines here in 1849. Johann Henschke's farm near present-day Keyneton, then called 'North Rhine'dates back to 1862. However until the 1950s the region reverted back to livestock to make a living (as irrigation impractical). The 1950s saw a resurgence in the region's fortunes, thanks to the likes of Cyril Hencshke's promotion of Riesling. Yalumba acknowledged the region's high quality fruit by relocating its winery to Angaston in the early 1970s; they had already planted the now famous Pewsey Vale vineyard in 1962. In 1972 they planted their Heggies vineyard with Chardonnay & then in '84 with Viognier.
At between 380 – 550 metres, the region displays nutrient poor yellow podzolic/sandy & pink quartz soils over decomposed (gneiss) granite. Due to the rocky nature of the soils, irrigation is largely provided by dams & planting densities are higher than average. Compared to Clare Valley, Eden Valley is a marginally higher in altitude, if notably cooler zone with similar sunshine hours but slightly lower levels of continentality.
As expected, the style of these Riesling, Chardonnay and Viognier wines is one showing fine elegance & floral, stony purity; none of the wines should require acidification.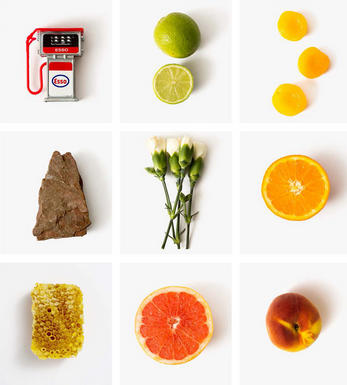 Riesling
Riesling's twin peaks are its intense perfume and its piercing crisp acidity which it manages to retain even at high ripeness levels.
In Germany, Riesling constitutes around 20% of total plantings, yet it is responsible for all its greatest wines. It is planted widely on well-drained, south-facing slate-rich slopes, with the greatest wines coming from the best slopes in the best villages. It produces delicate, racy, nervy and stylish wines that cover a wide spectrum of flavours from steely and bone dry with beautifully scented fruits of apples,apricots, and sometimes peaches, through to the exotically sweet flavours of the great sweet wines.
It is also an important variety in Alsace where it produces slightly earthier, weightier and fuller wines than in Germany. The dry Rieslings can be austere and steely with hints of honey while the Vendages Tardives and Sélection de Grains Nobles are some of the greatest sweet wines in the world.
It is thanks to the New World that Riesling is enjoying a marked renaissance. In Australia the grape has developed a formidable reputation, delivering lime-sherbet fireworks amid the continental climate of Clare Valley an hour's drive north of Adelaide, while Barossa's Eden Valley is cooler still, producing restrained stony lime examples from the elevated granitic landscape; Tasmania is fast becoming their third Riesling mine, combining cool temperatures with high UV levels to deliver stunning prototypes.
New Zealand shares a similar climate, with Riesling and Pinot Gris neck to neck in their bid to be the next big thing after Sauvignon Blanc; perfectly suited is the South Island's Central Otago, with its granitic soils and continental climate, and the pebbly Brightwater area near Nelson. While Australia's Rieslings tend to be full-bodied & dry, the Kiwis are more inclined to be lighter bodied, more ethereal and sometimes off-dry; Alsace plays Mosel if you like.