About this WINE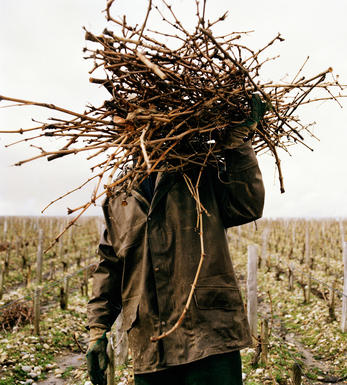 L'Hetre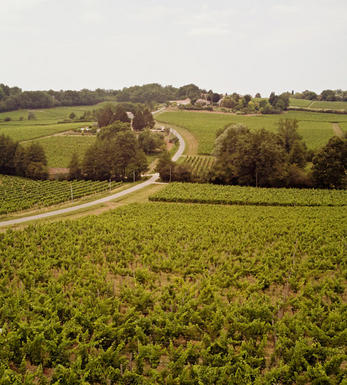 Cotes de Castillon
To the east of the St Émilion wine appellation, and on the north bank of the Dordogne, Côtes de Castillon has been the site of considerable interest and investment since the early 2000s. Wine production is significant, yielding over 1.5 million cases per annum and quality is quite variable, ranging from the everyday from the sandy and light gravel soils to imposing, aspirational wines benefiting from considerable investment, and made from the clay and limestone vineyards on higher slopes.

The style of these latter wines is akin to good St Émilion, and the wines use predominantly Merlot and Cabernet Sauvignon. In common with other regions recognised to produce interesting and good-value wines, several well-known St Émilion proprietors have invested in the appellation over the past decade, among them Gérard Perse of Ch. Pavie, Stephan Von Neipperg of Canon-la-Gaffelière, and consultant Stéphane Derénoncourt.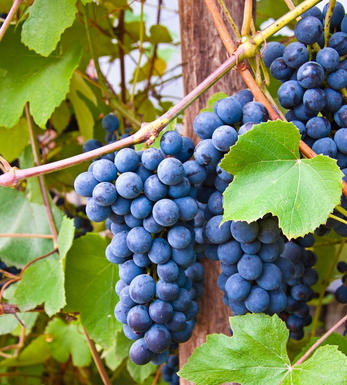 Merlot/Cabernet Franc
Merlot and Cabernet Franc are grape varieties commonly used in Bordeaux-style blends, particularly in the Bordeaux region of France. When these two grapes are blended, they can create a wine that combines the best characteristics of each variety.
Merlot is known for its smoothness, soft tannins, and ripe fruit flavours. It often contributes black cherry, plum, and chocolate flavours to the blend. The grapes are relatively easy to grow and ripen earlier than other Bordeaux varieties, making them versatile for blending.
Cabernet Franc, on the other hand, adds structure, depth, and complexity to the blend. It typically brings aromas of red fruits such as raspberry and strawberry, along with herbal notes like bell pepper and tobacco. These grapes have thinner skins and can be more challenging to cultivate, requiring specific growing conditions to reach their full potential.
When Merlot and Cabernet Franc are combined, the result is a well-balanced wine with various flavours and aromas. The blend often exhibits a Bordeaux wine's medium to full body, along with a smooth texture and moderate tannins. The specific flavour profile can vary depending on the proportions of each grape in the blend and the terroir and winemaking techniques employed.