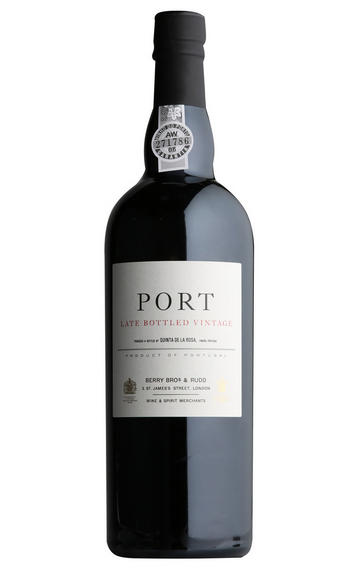 2016 Berry Bros. & Rudd Late Bottled Vintage Port by Quinta de la Rosa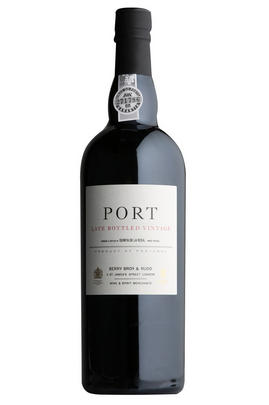 About this WINE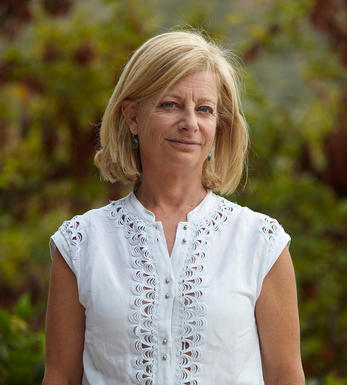 Quinta De La Rosa
Quinta de La Rosa is a small estate in the heart of the Port wine-growing region in Alto Douro, near Pinhao, owned and operated by the Bergqvist family: Tim, his wife Patricia, son Philip and his two daughters, Sophia and Olivia, with the aid of the talented winemaker Jorge Moreira since 2002

The Quinta and its vineyards were given to Tim's mother as a Christening present by her parents, the Feurheerds, who established the property in 1906.

It remains one of the few Single Quintas where the vineyards start at the bank of the Douro and rise 450 meters to the towering top of the mountain. From the river's edge to the top, one passes through 11 different microclimates. This gives La Rosa great flexibility to add variety and complexity to its Port.

La Rosa and Tim Berqgvist are special. In many ways they represent what the Douro is all about... pride, courage, tradition, and the determination to produce the finest product from in one of natures' most difficult climactic conditions.

Quinta de la Rosa produces small quantities of superb quality Ports and red wine (Val da Clara Douro label)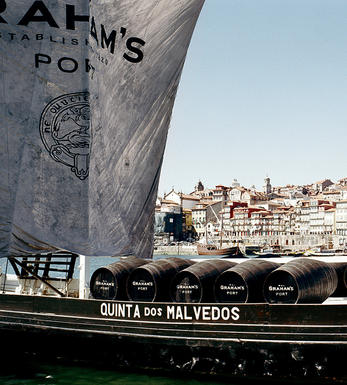 LBV [Late Bottled Vintage]
Usually known simply, and rather jauntily, as 'LBV', Late Bottled Vintage Port starts life in exactly the same way as a true Vintage Port and can provide an excellent, earlier-drinking alternative.
Late Vintage Port is made entirely from grapes harvested in a specific year from a variety of vineyards, but is then left to age in barrel for four to six years before bottling, compared to around 18 months for Vintage. LBV does not have the grandeur, intensity and concentration of Vintage Port, but the finest examples boast mature, well-rounded, velvety fruit and a rich, smooth finish.

On the label, both the vintage and the bottling date must be shown, and 'Late Bottled Vintage' must be clearly stated so as to avoid any confusion. There are two distinct styles of LBV: Traditional LBVs tend to be the best, and are usually from a good vintage that has not been declared. They are unfined and unfiltered, and can age and improve for several years after bottling. They also throw a sediment so require decanting before serving.

Most LBV, however, is filtered and cold-stabilized. These may lack the power and structure of traditional LBVs but are at their peak as soon as they are released and do not require decanting. Excessive filtering can strip LBVs of their character, however, and poorer examples are little better than a standard Ruby Port.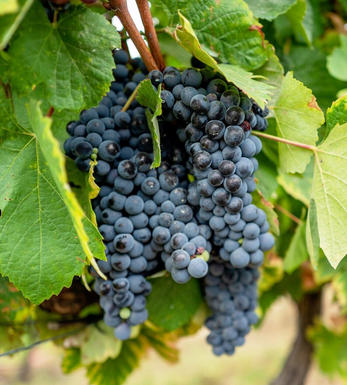 Port Blend
There are around 40 different grape varieties permitted in the production of Port - however the vast majority of Ports are produced from a blend of 5 grapes - Touriga Nacional, Touriga Francesca, Tinta Barroca, Tinta Roriz, and Tinto Cão.
Touriga Nacional produces small, dark-skinned grapes that produce opaque black wines of great extract and high tannins - it gives grip, body, and structure to the blend.
Touriga Franca has a thinner skin and consequently produces wines lighter in colour and tannins than Touriga Nacional. It contributes fruit, aroma, suppleness and roundness.
Tinta Roriz is the Portuguese name for Tempranillo and its high sugar content and low acidity contribute colour and fruit.
Tinta Barroca which is normally grown at highish altitudes and on north-facing slopes, is prized for producing wines of delicacy, finesse and with smooth, velvety fruit. It brings elegance and sweet, ripe fruit to the final blend.
Finally Tinto Cão produces fine and complex wines, though it is probably the least important of the 5 grapes as its painfully small yields have reduced plantings to almost insignificant levels.