About this WINE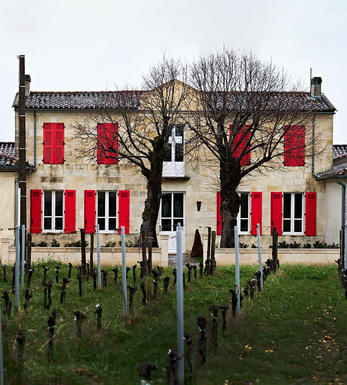 Chateau Clinet
Château Clinet is a small Pomerol property that has leapt to prominence in the last 15 years and now produces one of the most sought-after wines in the region. The 9-hectare vineyard is on top of one of the finest plateaux in Pomerol and is planted with Merlot (80%), Cabernet Sauvignon (10%) and Cabernet Franc (10%).

In the 1980s Jean-Michel Arcaute married Clinet's proprietor George Audy's daughter and by 1986 Jean Michel was running the property. He engaged the services of cult oenologist Michel Rolland, who introduced much later harvesting, ensuring super-ripe fruit, as well as extending the amount of time the wines spent in 100% new oak barriques. Within 5 years, Clinet's wine were being compared to those of Pétrus, Lafleur and Le Pin, and selling for similar prices.

Clinet produces a wine which is concentrated and rich but is supremely well balanced with a finish that lasts and lasts. It is hard to resist when young, yet the wines from the best vintages will continue to improve for over 10 years. Jean-Michel Arcaute was tragically killed in a boating accident in 2001.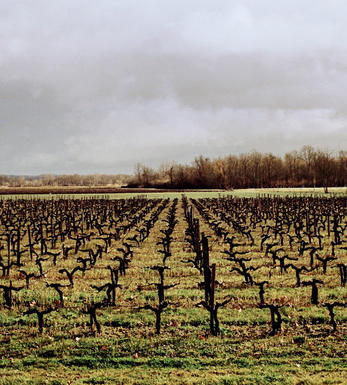 Bordeaux
Bordeaux remains the centre of the fine wine world. The maritime climate on the 45th parallel provides for temperate winters and long, warm summers, perfect conditions for growing grapes suited to the production of classically-constructed, long-lasting wines. This vast region of 120,000ha of vineyards (four times the size of Burgundy) is home to 10,000 wine producers and 57 different AOCs. Red now makes up 88 percent of Bordeaux wine, and is usually referred to as Claret. The origin of this name was to differentiate the lighter-coloured wines of the coastal region from the deeper "black" wines from up-country regions.
The Left Bank, comprising the wine regions of the Médoc, Pessac-Léognan and Graves are planted predominantly with Cabernet Sauvignon, which thrives on the gravelly soils left by the ancient course of the river. This is a thick-skinned variety which ripens late, producing powerful, tannic wines capable of long ageing. It is blended with Merlot, Cabernet Franc and sometimes Petit Verdot. The highlights of the Médoc are the four communes of St- Estèphe (blackcurrant concentration); classical, cedarwood and cigar-box Pauillac; richly-fruited St Julien; and elegant, fragrant Margaux.
On the Right Bank, most famously in St-Emilion and Pomerol, it is the fleshy Merlot grape which prevails, sometimes supported by Cabernet Franc. Here the soils are more mixed, with gravel and clay underpinning the rich, fruity wines of Pomerol. Styles vary more in St-Emilion, depending on the predominance of sand in the lower-lying slopes, or limestone on the hillsides and plateau.
By the 18th century, individual properties - known as châteaux, however humble - were becoming known for the quality of their wines and in 1855, those of the Médoc (plus Haut-Brion, a property commended by Samuel Pepys as early as 1663) were classified into five levels of classed growths. Lafite, Latour, Margaux and Haut Brion were cited as First Growths, to whose ranks Mouton Rothschild was elevated by presidential decree in 1973. Beneath the ranks of the classed growths lies a raft of fine châteaux known as Crus Bourgeois, while a host of less well-known "petits châteaux" still makes attractive, enjoyable Claret at affordable prices.
The other jewel in the Bordeaux crown is the district of Sauternes, making some of the most outstanding sweet white wines in the world (from the likes of Châteaux d'Yquem, Rieussec and Climens). The foggy autumn mornings along the banks of the Garonne River near Sauternes and neighbouring Barsac enable the noble rot, botrytis cinerea, to form on the skins of the grapes, which can still ripen in the afternoon sun as late as the end of October or early November. The Sémillon grape is the prime component, but Sauvignon Blanc and a little Muscadelle are also planted to provide insurance if the weather is less favourable to Sémillon, as well as offering a counterpoint in flavour.
There are many inexpensive dry white wines - more Sauvignon than Sémillon - from regions such as Entre-Deux-Mers and Graves, with just a handful of outstanding properties located in Pessac-Léognan. The most famous of the great dry whites hail from Châteaux Haut Brion, Laville Haut Brion and Domaine de Chevalier.
The finer wines of Bordeaux are sold en primeur in the late spring following the harvest, some two years before the wines are ready for physical delivery. The châteaux offer their wines through a system of Bordeaux négociants (brokers) who sell them on to importers round the world. Prices vary enormously from one vintage to another, dependent on perceived quality and world demand, which shows no signs of diminishing, especially for the great years.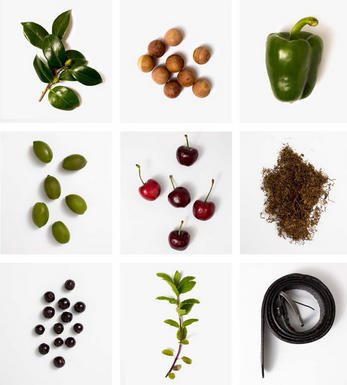 Cab.Sauvignon
The most famous red wine grape in the world and one of the most widely planted.
It is adaptable to a wide range of soils, although it performs particularly well on well-drained, low-fertile soils. It has small, dusty, black-blue berries with thick skins that produce deeply coloured, full-bodied wines with notable tannins. Its spiritual home is the Médoc and Graves regions of Bordeaux where it thrives on the well-drained gravel-rich soils producing tannic wines with piercing blackcurrant fruits that develop complex cedarwood and cigar box nuances when fully mature.
The grape is widely planted in California where Cabernet Sauvignon based wines are distinguished by their rich mixture of cassis, mint, eucalyptus and vanilla oak. It is planted across Australia and with particular success in Coonawarra where it is suited to the famed Terra Rossa soil. In Italy barrique aged Cabernet Sauvignon is a key component in Super Tuscans such as Tignanello and Sassicaia, either on its own or as part of a blend with Sangiovese.
Reviews
Customer reviews
Critic reviews
Ronan by Clinet was introduced in 2009, establishing itself as a great-value 100% Merlot produced by the eminent Château Client team. This limited release is a very different blend, being an equal mix of Cabernets Sauvignon and Franc. Deep in colour, with savoury notes plus leafy blackcurrant, plum and some sweetness of oak, this is a classy, easy-drinking wine in this great vintage. 12,000 bottles were produced.
Andy Howard, Top 20 Bordeaux reds under £20, Decanter