About this WINE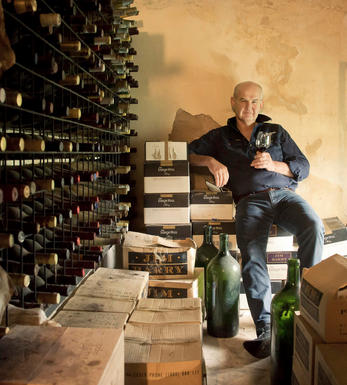 Jim Barry Wines
The late Jim Barry was a pioneer of the Australian wine industry. He was the first qualified winemaker to work in the Clare Valley of South Australia and with his wife, Nancy, built a successful wine business which has produced trophy-winning wines since its establishment in 1959. Today, the company is headed by Jim's second son Peter, who took over from his father as Managing Director.

Peter has further extended the company's vineyard holdings to the extent that they are now totally self-sufficient for the needs of their various brands. They own 10 vineyards in the Clare Valley covering 200 hectares and a further 14-hectare estate in the Barossa Valley, giving them access to prime quality fruit with which to create and develop premium brands. The business has acquired much more of an international feel under Peter's stewardship and 50% of production is now destined for overseas markets.

Central to the winery's fame has been a series of super-premium wines from special vineyard sites which produce outstanding examples of the relevant varietal or blend of varietals. McRae Wood Shiraz, for example, is made from a 70-acre piece of land which Jim Barry purchased from Duncan McRae Wood in 1964, knowing that it would be an ideal site for top-class Shiraz. It was his first vineyard.

The Armagh is another premium Shiraz, the pick of the Jim Barry range, and this takes its name from a patch of lush, rolling farmland which so reminded early Irish settlers of their Ulster homeland that they named it Armagh.

The philosophy of the estate is to locate vineyards capable of producing exceptional quality fruit and then to retain all of that quality in the winemaking process. It is also a policy to hold these wines in reserve until they are ready to drink, a laudable objective which requires significant investment. Although these top wines can be drunk on release it's fair to say that all have considerable development potential over many years in bottle.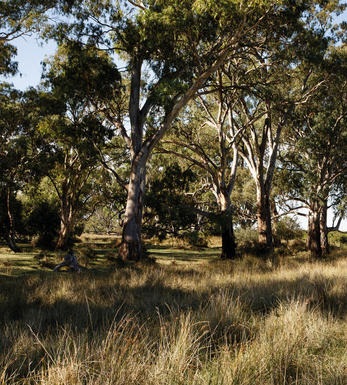 Clare Valley
If ever there was a list of Australian terroirs, Clare Valley would be near the top. Its geographical position an hour north of Adelaide, its latitude and heat degree days (over the growing season) suggest a very hot clime suited to reds. Yet white wines prevail as these factors are offset by an average altitude of 398m (versus Geisenheim at 100m), low relative humidity (37 percent versus 56 percent), high sunshine hours, significant continentality levels (albeit less Geisenheim), cooling south-westerly sea breezes and prime, low, fertile red loam over marly limestone and shale soils set in cooling hill pockets. Irrigation is strictly controlled and less called for in the dry climate.
Taut lime-sherbet Rieslings with fine minerality and ageing capacity are the region's most famous product, followed by Shiraz and Cabernet Sauvignon.
The town of Clare, founded by Irishman Edward Gleeson in 1840, first prospered on the back of copper mining, then a wheat and wine boom during the late 1800s. Vines were first planted in 1853 by an itinerant Cornishman at a site near present-day Watervale, and Birks Wendouree was founded before the century was over. The corporates moved in during the 1960s dry-wine boom, although there remains a core group of small, family-owned estates.
Recommended Producers: Grosset and Jim Barry Wines are among the leading exponents of the Clare Valley style.