 2016 Boekenhoutskloof, Cabernet Sauvignon, Stellenbosch, South Africa
Prices start from £280.00 per case About this WINE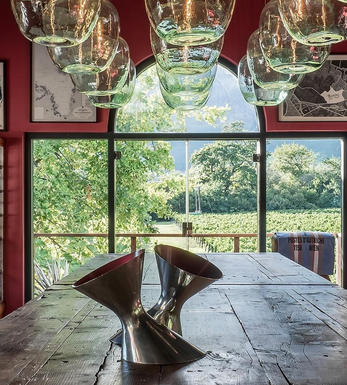 Boekenhoutskloof Winery
Boekenhoutskloof is one of the most celebrated of all South African wineries and was indeed voted Winery of the Year 2012 by the influential South African journalist John Platter. Created in 1776 and situated in a remote corner of the beautiful Franschhoek Valley, the estate's recent fame dates only from 1993 when new owners completely restored the vineyard and established new plantings of varietals such as Syrah, Cabernet Sauvignon, Grenache and Viognier.

The driving force here is winemaker Marc Kent, a maverick genius with an unswerving commitment to the highest quality in all that he does. The winery is better known for its reds, especially Syrah and Cabernet, but also makes a stunning white from the Semillon grape amongst a small range of whites.

One of the most iconic wines of Boekenhoutskloof is the famed Chocolate Block, a red blend which changes every year according to the vagaries of the vintage, but is largely based on Syrah. The source of the wine's name remains a mystery, as the estate's owners refuse to divulge its origin, but the key point is that the wine is sublime.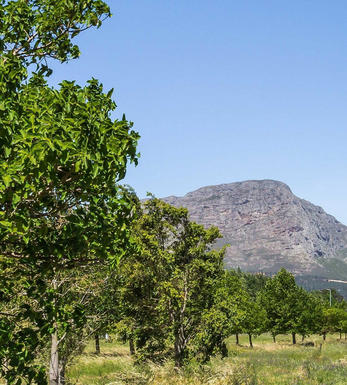 Franschhoek
Franschhoek wine region lies to the west of Stellenbosch in a fertile valley surrounded by the Drakenstein Mountains. The town of Frankschoek was founded by fleeing French Huguenots in 1688, who brought along their winemaking traditions and vines. Franschhoek's warm, temperate climate is perfectly suited to the production of powerful, saturated red wines and concentrated, fruit-driven white wines. The most prominent grapes in the region are Shiraz, Cabernet Sauvignon, Merlot and Pinot Noir.

Today it remains very much a boutique wine region with smallholding producers.

Boekenhoutskloof and Chamonix wine estates are among the star performers here.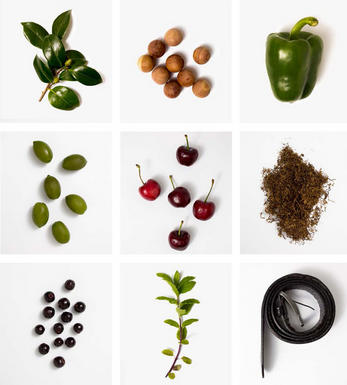 Cabernet Sauvignon Blend
Cabernet Sauvignon lends itself particularly well in blends with Merlot. This is actually the archetypal Bordeaux blend, though in different proportions in the sub-regions and sometimes topped up with Cabernet Franc, Malbec, and Petit Verdot.

In the Médoc and Graves the percentage of Cabernet Sauvignon in the blend can range from 95% (Mouton-Rothschild) to as low as 40%. It is particularly suited to the dry, warm, free- draining, gravel-rich soils and is responsible for the redolent cassis characteristics as well as the depth of colour, tannic structure and pronounced acidity of Médoc wines. However 100% Cabernet Sauvignon wines can be slightly hollow-tasting in the middle palate and Merlot with its generous, fleshy fruit flavours acts as a perfect foil by filling in this cavity.

In St-Emilion and Pomerol, the blends are Merlot dominated as Cabernet Sauvignon can struggle to ripen there - when it is included, it adds structure and body to the wine. Sassicaia is the most famous Bordeaux blend in Italy and has spawned many imitations, whereby the blend is now firmly established in the New World and particularly in California and Australia.