2017 Brunello di Montalcino, Ugolaia, Lisini, Tuscany, Italy
Prices start from £450.00 per case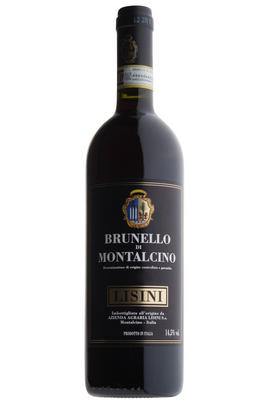 Critics reviews
Hints of cinnamon and clove lift dried roses and cherries as the 2017 Brunello di Montalcino Ugolaia grumbles up from the glass. This is nearly velvety in feel, with a dense wave of tart wild berries complicated by hints of sour citrus and balsamic spice. 
Plum and liquorice nuances linger on as the 2017 finishes structured, yet not severely so, leaving hints of mocha and red currants. The Ugolaia is another example of the success that Lisini had in this difficult vintage. That said, it will require several years to come fully into focus.
Eric Guido, Vinous.com (October 2022)
Lustrous, deep ruby with orange tinges. Minerally and brooding on the nose and still quite closed. Lots of suave yet tangy fruit. A little bit massive right now but hugely promising with firm but super-refined tannins. Long, layered and sappy finish. Stunning, but not ready by far.
Walter Speller, Jancisrobinson.com (November 2022)
Lisini's single-vineyard selection is its usual exotic self in 2017. It opens with a heady mix of incense, juniper, pressed lilac and lavender. There's also that polished wood nuance which I associate with the wine finishing in chestnut cask for six months.
Even more dense than the estate's annata Brunello, the hearty palate presents flavours of myrtle and currants offset by an appetising inner saline core. This boasts gusto and chew, and those sizeable tannins demand another year in the bottle but are admirably lush. Definitely one of the vintage's successes. 
Michaela Morris, Decanter.com (November 2022)
About this WINE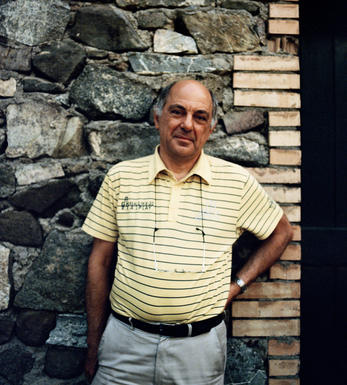 Lisini, Tuscany
The history of Lisini dates to the time of the Medicis. This is one of Montalcino's oldest estates, and a founding member of the Corsorzio del Vino Brunello di Montalcino. Lisini is one of the few producers in Sant'Angelo in Colle, in the south-west of Montalcino.

The proximity here to Maremma gives maritime breezes warding against summer heat, which is especially important in as hot and dry a year as 2017. Thick woodland, olive groves and wild scrubs surround the 25 hectares under vine – a rural haven of the region's finest terroir. An ancient river system sculpted the area, and with it the complex soils in Lisini's vineyards. Fossil laced sand, clay and iron-rich soils, paired with altitudes of 300-400 metres, all play a leading role in the unique personality of Lisini's wines.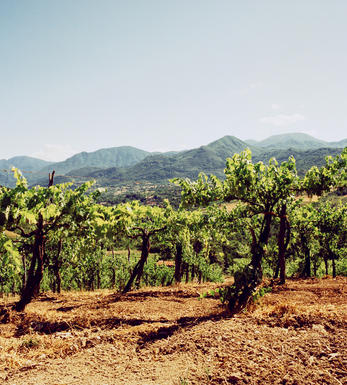 Brunello di Montalcino
Along with Chianti, Brunello di Montalcino is Tuscany's most famous DOCG and the region's boldest expression of Sangiovese. Located 30 miles south of Siena with the hilltop town of Montalcino as its epicentre, its 2,000 hectares of vines are naturally delimited by the Orcia, Asso and Ombrone valleys. Brunello is the local name for the Sangiovese Grosso clone from which Brunello di Montalcino should be made in purezza (ie 100 percent).

The Brunello di Montalcino DOCG has a whale-like shape: at its head, at 661 metres above sea level on ancient, stony galestro soils facing east and southeast lies the town of Montalcino, where the DOC was founded. As you follow the spine south towards the tail, the vineyards lose altitude – those around Colle Sant'Angelo are at 250 metres – while the soils become richer with iron and clay. Further east, in the shadow of the 1,734 metre Mont'Amiata lies the village of Castelnuovo dell'Abate where the vineyards are strewn with a rich mix of galestro, granitic, volcanic, clay and schist soil types.

While Brunello di Montalcino's climate is mildly Mediterranean, thanks to the sea being a mere 20 miles away, the elevation of the vineyards provides an important diurnal temperature variation (ie hot days and cool nights). This benefits the grapes by maintaining acidity levels and extending their ripening time. The howling tramontana wind can also play an important role in drying and concentrating the fruit.

Historically, the zone is one of Tuscany's youngest. First praised in 1550 by Leandro Alberti for the quality of its wines, it was Tenuta Il Greppo who bottled the inaugural Brunello di Montalcino in 1888. By 1929, the region had 925 hectares of vines and 1,243 hectares of mixed crops, while in 1932 it was decreed that only those wines made and bottled within the commune could be labelled as Brunello di Montalcino. Since then, the number of producers has risen from 11 in 1960 to 230 in 2006, while over the same period the vineyards have expanded from 1,000 hectares to 12,000. The region earned its DOC in 1966, and was upgraded to DOCG in 1980.

Brunello di Montalcino cannot be released for sale until five years after the harvest, or six years in the case of Brunello di Montalcino Riserva. During this time the wines should be aged for at least two years in oak, followed by at least four months in bottle (six months for Riservas); maximum yields are 55 hl/ha.

Rosso di Montalcino is declassified Brunello di Montalcino, released for sale 18 months after the harvest.

Recommended producers: Costanti, Fuligni, Lisini, San Giuseppe, Soldera, Cerbaiona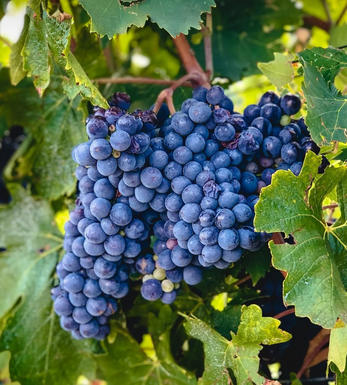 Sangiovese
A black grape widely grown in Central Italy and the main component of Chianti and Vino Nobile di Montepulciano as well as being the sole permitted grape for the famed Brunello di Montalcino.
It is a high yielding, late ripening grape that performs best on well-drained calcareous soils on south-facing hillsides. For years it was blighted by poor clonal selection and massive overcropping - however since the 1980s the quality of Sangiovese-based wines has rocketed upwards and they are now some of the most sought after in the world.
It produces wines with pronounced tannins and acidity, though not always with great depth of colour, and its character can vary from farmyard/leather nuances through to essence of red cherries and plums. In the 1960s the advent of Super Tuscans saw bottlings of 100% Sangiovese wines, as well as the introduction of Sangiovese/Cabernet Sauvignon blends, the most famous being Tignanello.