About this WINE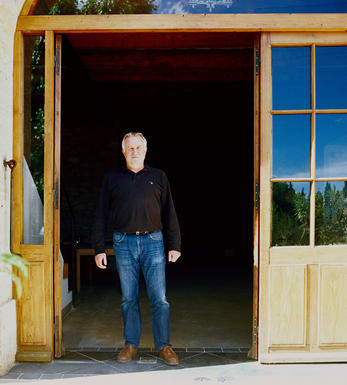 Paul Avril et Fils
A father-and-son team, Paul and Vincent Avril run the firm and are already established as one of the very finest wine making-partnerships in the southern Rhône. The domaine's situation is not helped by having plots of vines scattered throughout the area, but this does mean that they can spread the length of harvesting over a longer period of time and get the very best from each of their sites.
The blend, though this will vary annually depending on conditions, is predominantly Grenache (65%) with the remaining being made up of Mourvèdre, Syrah and a tiny amount of Counoise. Châteauneuf-du-Pape comes in many guises, its popularity has led to unscrupulous merchants driving prices up, and therefore quality down, to achieve light, thin wines that are frequently part-vinified by the carbonic maceration process more often seen in a Beaujolais.
To find the true character of these wonderful wines which age so well, one has to search out the dedicated growers such as the Avrils.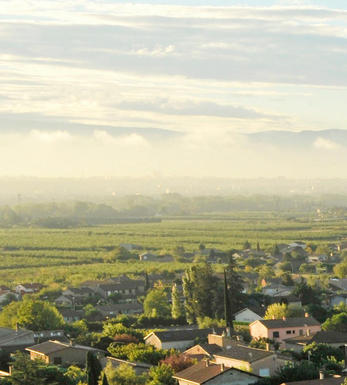 Châteauneuf-du-Pape
Châteauneuf-du-Pape is the largest and most important wine appellation in the southern Rhône. It is home to more than 3,200 hectares of vineyards and over 80 growers; more wine is produced in Châteauneuf than the whole of the northern Rhône put together. The vineyards are bounded to the west by the Rhône river and to the east by the A7 autoroute.

Châteauneuf-du-Pape was the first ever Appellation d'Origine Contrôlée established in France, in 1932. Small, rounded rocks from the ancient river bed known as galets roulés are a key aspect of what makes Châteauneuf -du-Pape wines so distinctive, with the rocks reflecting heat back into the vines at night, thus increasing ripeness and reducing acidity.

The gloriously rich red wines, redolent of the heat and herbs of the south, are enhanced by the complexity which comes from blending several grape varieties. Fourteen are permitted for reds: Grenache, Mouvedre, Syrah, Cinsault, Vaccarese, Counoise, Teret Noir, Muscadin, Picpoul Noir, Clairette, Grenache Blanc, Rousanne, Picpoul Gris and Picardin. With red Châteauneuf-du-Pape, Grenache typically dominates with Syrah and Mourvèdre in support.
White Châteauneuf-du-Pape is becoming increasingly sought-after, even though it represents less than 10 percent of the total production. Here, five grapes are permitted: Grenache Blanc, Clairette, Roussanne, Bourboulenc and Picardin.

Recommended Producers: Château de Beaucastel, Clos de Papes, Vieux Télégraphe, Château Rayas,, Domaine de la Charbonnière, Sabon, Château La Nerthe, Domaine Perrin