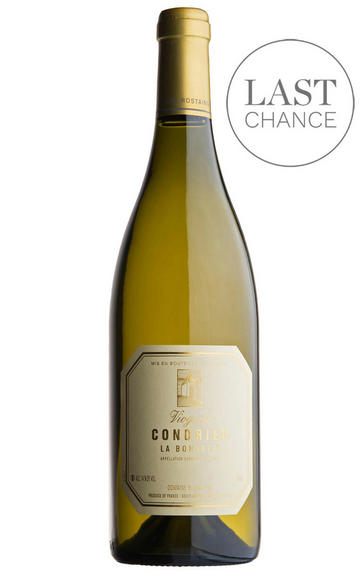 2017 Condrieu, La Bonnette, Domaine René Rostaing, Rhône
Prices start from £240.00 per case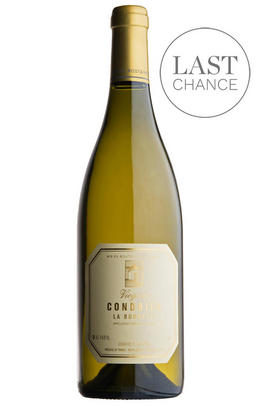 About this WINE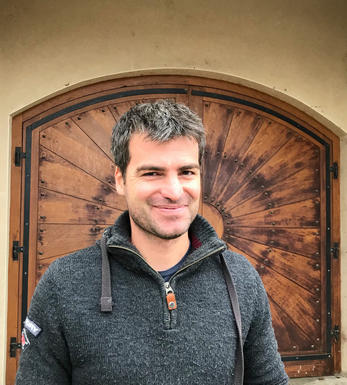 Domaine Rene Rostaing
Pierre Rostaing is now firmly in charge of this domaine and running it very successfully, working by hand and mostly organically. His holdings in Côte-Rôtie now count 30 parcels across 11 hectares. In the winery, Pierre continues to use predominantly whole-bunch fermentation and the wines are matured in both demi-muids and Burgundy barrels. He keeps the barrels for ten years, electing to use only 10-15% new oak on average. This perfectly complements the domaine's style, which beautifully showcases the terroir and makes for extremely dark, rich and long-lived wines.
Rostaing's parcels saw significant damage this year in the April frost with the worst being up to 80% loss on his La Viaillère plot. As such, he was not able to vinify this separately in 2021 but the benefit is that the fruit has, once again, gone into his brilliant Ampodium cuvée. Pierre talks about how 2021 is more like a vintage of twenty years ago and when you taste wines like '21 Ampodium with its fine, crunchy fruit, black pepper freshness and only 12% alcohol, you can see why. With its restraint, purity and freshness, this is the style of Syrah that we fell in love with when we first discovered Côte-Rôtie.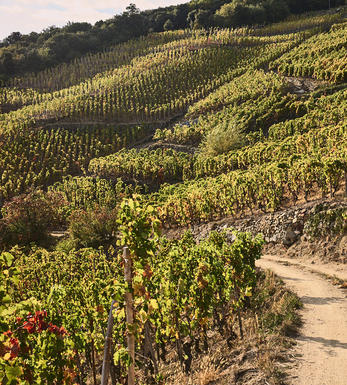 Condrieu
Until you've tasted Viognier grown in Condrieu, you've never truly experienced the grape's majesty. In the same way that winemakers the world over have planted Pinot Noir in the hope of emulating red Burgundy, so too they've planted Viognier in the hope of achieving the unique balance of exotic perfume, weight and freshness for which Condrieu is famed. Few succeed. Traditionally, winemakers here have used relatively inert, large wooden vessels vinification and élevage are in relatively inert, large, wooden vessels, but the new generation of winemakers are increasingly interested in the qualities of new oak.

Plantings have expanded beyond the core of the AOC, around the village itself, to 140 hectares from the low of eight hectares in the 1960s. The vineyards pick up where Côte-Rôtie leaves off, the slope continues, but the schist of the north begins to give way to a little more granite and a topsoil of decomposed mica. Today the appellation is characterised by energy and creativity, and demand for the wines from this diminutive region is soaring.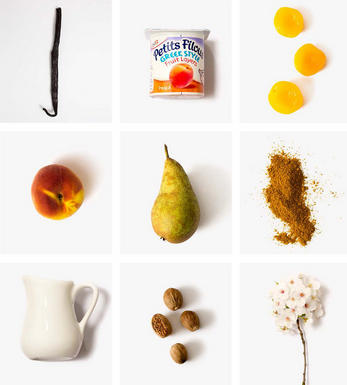 Viognier
A white grape variety originating in the Northern Rhône and which in the last ten years has been increasingly planted in the Southern Rhône and the Languedoc.
It is a poor-yielding grape that is notoriously fickle to grow, being susceptible to a whole gamut of pests and diseases. Crucially it must be picked at optimum ripeness - if harvested too early and under-ripe the resulting wine can be thin, dilute and unbalanced, while if picked too late then the wine will lack the grape's distinctive peach and honeysuckle aroma. It is most successfully grown in the tiny appellations of Château-Grillet and Condrieu where it thrives on the distinctive arzelle granite-rich soils. It is also grown in Côte Rôtie where it lends aromatic richness to the wines when blended with Syrah.
Viognier has been on the charge in the Southern Rhône and the Languedoc throughout the 1990s and is now a key component of many white Côtes du Rhône. In Languedoc and Rousillon it is increasingly being bottled unblended and with notable success with richly fragrant wines redolent of overripe apricots and peaches and selling at a fraction of the price of their Northern Rhône cousins.