About this WINE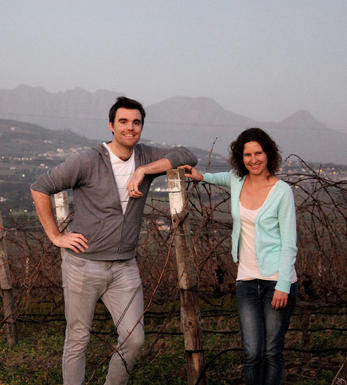 Craven
The 2014 vintage was the first commercial release from dynamic husband-and-wife winemaking team Mick and Jeanine Craven. Mick (an Aussie) and Jeanine (a Stellenbosch native) met during vintage in California in 2007 and have travelled the winemaking world since, finally settling in Jeanine's native Stellenbosch.

"We chose South Africa, as we think there is a lot of potential here to make amazing wines. We live in Stellenbosch and our hearts are here in this town, which is why we only make wines from the Stellenbosch region, as we want to be within a heartbeat of the vines. We want to make wines which are interesting, both stylistically and by varietal, but also wines which have a sense of place and express where they come from. We have isolated particular vineyard sites, for their unique soils and micro-climates, where we work with the growers to ensure that we get the best results from the particular sites. All our wines will come from single vineyards around Stellenbosch. Winemaking is very hands off with minimal additions (if any), native ferments and neutral oak."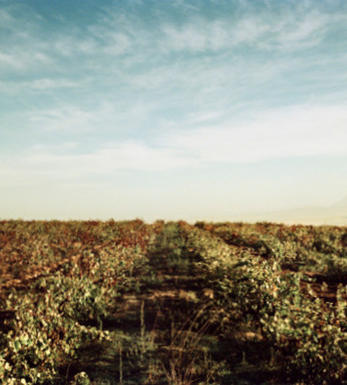 Stellenbosch
Stellenbosch is South Africa's best-known wine region, producing a wide variety of wines from leading estates, even though it accounts for less than 20 per cent of the country's total production. Designated wards within the wine region are Jonkershoek Valley, Simonsberg-Stellenbosch, Bottelary, Devon Valley and Papegaaiberg.

At 17,500 hectares, Stellenbosch remains the Cape's most famous and important fine wine district, thanks to its proximity to Cape Town, to the cooling influences of False Bay, its mountainous (ie Helderberg, Simonsberg), granitic topography and its centres of learning such as Elsenburg Agricultural College.
It's notable for the refinement of its Cabernet Sauvignon and Chardonnay, especially from the likes of Glenelly Estate, Keermont Vineyards Oldenburg Vineyards, Raats Family and Anwilka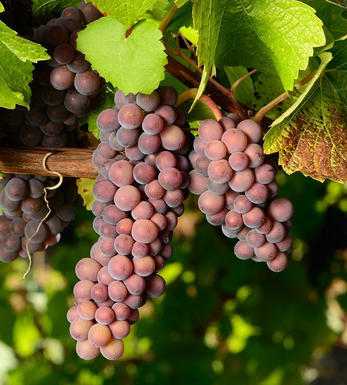 Pinot Gris/Pinot Grigio
A first class grape variety grown in Alsace, where it is known as Tokay Pinot Gris, and in Italy, where it is called Pinot Grigio. In Alsace it is best suited to the deep, clay rich soils found in the north of the region where it produces richly honeyed, dry whites as well as superb sweet late harvest wines. At its best it combines the heady perfume and rich aroma of Gewürztraminer with the acidity one associates with Riesling. It ages very well, developing rich buttery characteristics.
In Northern Italy Pinot Grigio produces many thin undistinguished dry whites. However it comes into its own in Friuli-Venezia and the Alto Adige, where leading producers such as Alvaro Pecorari of Lis Neris produce marvellously rounded, elegant, and mineral laden examples. Pinot Gris is now grown with notable success in Oregon in the USA and in New Zealand.