About this WINE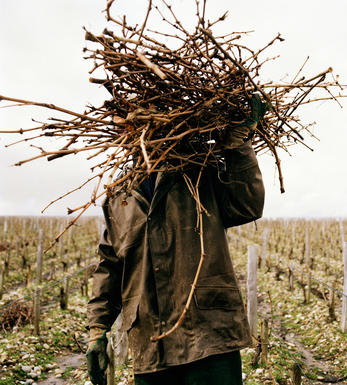 Grebet Père & Fils
The Grebet family are now into their 6th generation, with sons Vincent & Fabrice joining their father Gerard. The family farm 20 hectares of Sauvignon Blanc & Chasselas vineyards, from their base in the heart of the Pouilly-Fume wine appellation, in the village of Les Loges.

They are fortunate in that their vineyards are rooted in three diverse terroirs: Portlandian limestone, marne kimmeridgean (rich in fossilized shellfish) & silex (flint).

Their Cuvee 'Les Chants de Cri' is based predominantly on Portlandian limestone ('calcaires du Barrois'), drawing on an average of 20 year old vines, vinified only in stainless-steel. The result is a floral, delicate wine.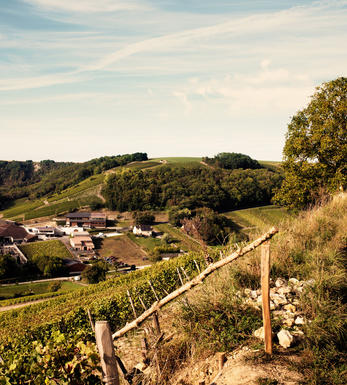 Pouilly-Fume
Pouilly-Fumé is a famous white Sauvignon Blanc appellation located on the right bank of the Loire River.
Compared to Sancerre on the opposite bank, the Pouilly-Fumé appellation is approximately half the size at 1,200 hectares, and tightly-focused around the villages of St Andelain and Les Loges on a fairly homogeneous, south-west facing slope. The appellation's soils are divided between limestone-rich Kimmeridgean and Portlandian (less active calcium) clay, with the cherry on the cake being the red, flinty clay soils clustered around the St Andelain knoll.

Top vineyards in Pouilly-Fumé include Les Cocques, Les Bois and Les Cornets. The result is a floral, finely-poised yet powerful nose, with a noticeably limestone-like dry palate kept taut by a fine structure. Indeed such is the stony intensity of a good Pouilly-Fumé that an increasing number of producers are ageing their best crus in French oak, to good effect.

Recommmended producers: Didier Dagueneau, Alain Cailbourdin, André Dezat and the up-and-coming Nicolas Gaudry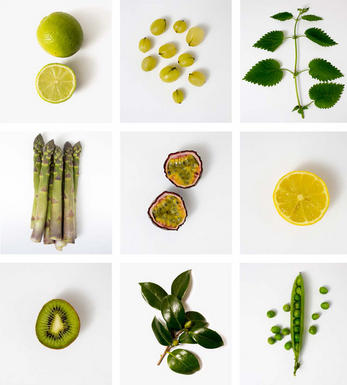 Sauvignon Blanc
An important white grape in Bordeaux and the Loire Valley that has now found fame in New Zealand and now Chile. It thrives on the gravelly soils of Bordeaux and is blended with Sémillon to produce fresh, dry, crisp Bordeaux Blancs, as well as more prestigious Cru Classé White Graves.

It is also blended with Sémillon, though in lower proportions, to produce the great sweet wines of Sauternes. It performs well in the Loire Valley and particularly on the well-drained chalky soils found in Sancerre and Pouilly-Fumé, where it produces bone dry, highly aromatic, racy wines, with grassy and sometimes smoky, gunflint-like nuances.
In New Zealand, Cloudy Bay in the 1980s began producing stunning Sauvignon Blanc wines with extraordinarily intense nettly, gooseberry, and asparagus fruit, that set Marlborough firmly on the world wine map. Today many producers are rivalling Cloudy Bay in terms of quality and Sauvignon Blanc is now New Zealand`s trademark grape.

It is now grown very successfully in Chile producing wines that are almost halfway between the Loire and New Zealand in terms of fruit character. After several false starts, many South African producers are now producing very good quality, rounded fruit-driven Sauvignon Blancs.