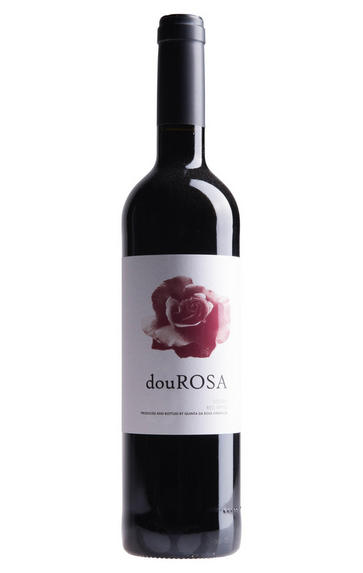 2017 DouRosa Tinto, Quinta de la Rosa, Douro, Portugal
Prices start from £17.50 per bottle (75cl).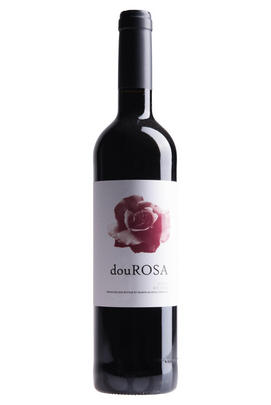 Critics reviews
The 2017 douROSA Tinto is mostly Touriga Nacional (52%) with the rest a field blend of grapes like Touriga Franca, Tinto Roriz and others. Unoaked, it comes in at 14% alcohol. When first seen, this was a big overachiever, but fruit-forward wines like this can go down quickly. Let's check in now that it is in the USA. The short answer is that it is still beautiful. The pure and intense fruit is simply delicious, but the structure means that this doesn't just seem like a candied fruit bomb. It doesn't feel particularly deep, but it doesn't seem thin either. Most importantly, it is a cut above what wines like this often achieve. It's a "summer red" style, but it adds a bit of distinction. I continue to love this delicious Tinto. I would also continue to be careful—it certainly has the structure to age a bit, but that's probably not what it is designed for. It's worth leaning up on its evaluation again, just because it is so tasty. It may not hold serve for all of its useful life, though.
Drink 2020 - 2026
Mark Squires, Wine Advocate (Jun 2020)
About this WINE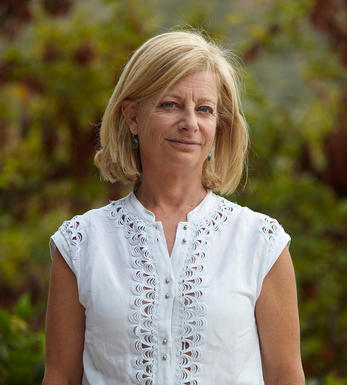 Quinta De La Rosa
Quinta de La Rosa is a small estate in the heart of the Port wine-growing region in Alto Douro, near Pinhao, owned and operated by the Bergqvist family: Tim, his wife Patricia, son Philip and his two daughters, Sophia and Olivia, with the aid of the talented winemaker Jorge Moreira since 2002

The Quinta and its vineyards were given to Tim's mother as a Christening present by her parents, the Feurheerds, who established the property in 1906.

It remains one of the few Single Quintas where the vineyards start at the bank of the Douro and rise 450 meters to the towering top of the mountain. From the river's edge to the top, one passes through 11 different microclimates. This gives La Rosa great flexibility to add variety and complexity to its Port.

La Rosa and Tim Berqgvist are special. In many ways they represent what the Douro is all about... pride, courage, tradition, and the determination to produce the finest product from in one of natures' most difficult climactic conditions.

Quinta de la Rosa produces small quantities of superb quality Ports and red wine (Val da Clara Douro label)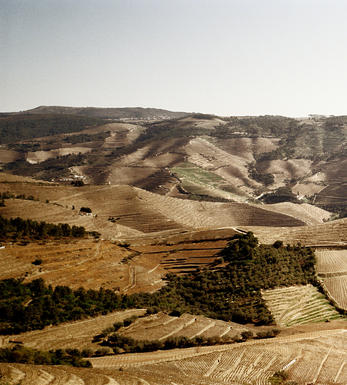 Portugal
In the mere 20 years or so since it joined the EU, Portugal has been transformed from a country of flabby, oxidized whites and dried-out, tannic reds to one of the most exciting and innovative wine regions in the world. Investment, modern technology and knowledge have been the key drivers.
Qualitatively-speaking, the Douro leads the way for the reds, epitomised by the Chryseia joint venture between the famous Symington Port family and Bruno Prats, former owner of Ch. Cos d' Estournel. Yet it is closely followed by its northern neighbours Dão and Bairrada. However, it is the large regions of the south – Alentejo, Estremadura and Terras do Sado – and Beiras in the north that laid the foundations with their excellent-value, modern, fruity reds and whites from the mid-1990s onwards.
Portugal has always been a bit different from its neighbours. Historically an ally of England against the French – offering itself, at the very least, as an alternative source of wine – it isolated itself for much of the 20th century, during the 42-year Salazar dictatorship that ended in 1974. It was also responsible for some of the most successful mass-market wine brands of the 1970s and 1980s – Lancers, Mateus Rosé and Vinho Verde – but has firmly held onto its range of weird and wonderful indigenous varieties.

Pockets of vines cover most of Portugal – a total of 400,000 hectares – and it is Europe's fourth largest producer (together with Germany), behind Italy, France and Spain. The country splits naturally into two halves: the north is hillier and wetter (except for farther inland), with granite, slate and schist soil. It is relatively densely-populated, with most vineyards owned by smallholders cultivating a hotchpotch of indigenous varieties. The hotter, flatter south, meanwhile, has limestone, clay and sand soil, is more sparsely populated, and boasts larger wine estates with monocépage vineyards, cultivating far more international varieties.
Portugal boasts an incredible diversity of wines from the fresh, spritzy whites of Vinho Verde to the rich, full-bodied reds and, of course, the powerful, fortified Port wines of the Douro. Portugal's fortified and red wines rule the roost, although the whites show excellent potential, and not just at the cheap and cheerful end. Excellent sweet Moscatels can also be found in regions like Setúbal in the south. Tannins and acidity remain relatively high here, but the wines share a lovely, voluptuous fruit that can be seen across the range.
Portugal's finest white varieties are considered to be Loureiro and Alvarinho (aka Albariño) in Vinho Verde, Bical (Bairrada), the aristocratic Arinto (in southern Portugal), and the full-bodied Encruzado (Dão). For the reds, the Port grape Touriga Nacional (Douro and Dão) is its trump card, followed by other Port grapes such as Touriga Franca, Tinta Cão and Tinta Roriz (aka Tempranillo), Baga (Bairrada), Castelão Frances (aka Periquita/João de Santarém in the south) and Trincadeira in the Alentejo.
Portugal's defined appellations are designated DOCs (Denominação de Origem Controlada), along with a second-tier IPR (Indicação de Proveniencia Regulamentada) – effectively DOCs in waiting – and a third, more flexible classification for larger regions, VR (Vinho Regional).