About this WINE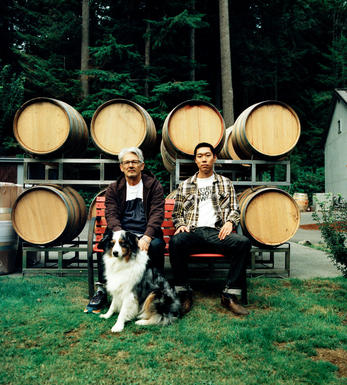 Andrew Will Winery
Andrew Will Winery was started in 1989 by winemaker Chris Camarda and is now run by his son Will Camarda.

The winery was launched out of a love for wine that Chris had developed while working in the restaurant trade for almost 20 years. Named after the Camardas' son Will and nephew Andrew, Andrew Will has been a major contributor to the success and notoriety in recent years of Washington State wines.

Initially, the winery consisted of 900 square feet of rented industrial space in Seattle. In 1994, the Camardas moved to Vashon Island, a short ferry ride from Seattle, where they built the present winery. The fruit, however, comes from the mainland, across the Cascades in eastern Washington, where all the significant vineyards lie in the rain shadow of the mountains.

Klipsun and Ciel du Cheval vineyards are adjacent on the loam and gravel soils of Red Mountain but produce different styles of wine. Klipsun makes massive, opulent wine to appreciate early. Ciel du Cheval possesses a slightly more tannic structure and great ageing potential. Sorella is a classic Bordeaux blend, made up with mainly Cabernet Sauvignon from Mercer Estate, along with some Cabernet Franc and Merlot from Ciel du Cheval, with the exact blend varying from year to year.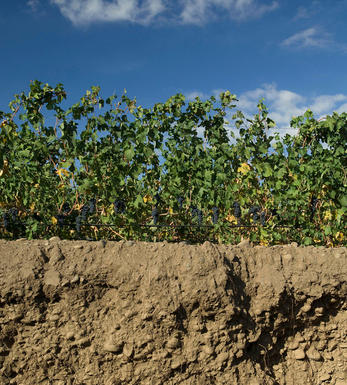 Washington State
Washington State was effectively a 'dry-state' producing only grape jelly, until the 1980s spawned a wine industry desperate to make-up for the lost time. In 2004 plantings were at 12,141ha (up 4,000ha since 2000). Columbia Valley AVA dominates with approx. 60% of total vineyard area; the prized sub-region Yakima Valley AVA covers 39%; Walla Walla Valley AVA 1%.
Lying to the east and in the shelter of the coastal Cascade Mountains, the region enjoys a dry, distinctively continental climate, where Cabernet Sauvignon and Merlot blends can reach great heights on the sandy gravely loam soils; Semillon and Riesling are the most promising white wines.
In 2005 there were approx 350 wineries (a 10% increase year on year), with the Andrew Will Winery regarded as the region's best.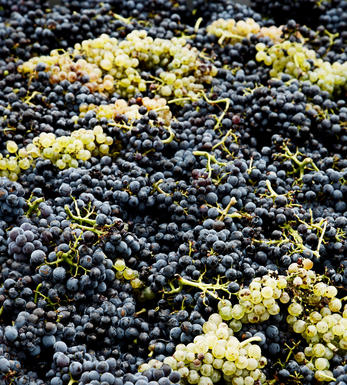 Other Varieties
There are over 200 different grape varieties used in modern wine making (from a total of over 1000). Most lesser known blends and varieties are traditional to specific parts of the world.