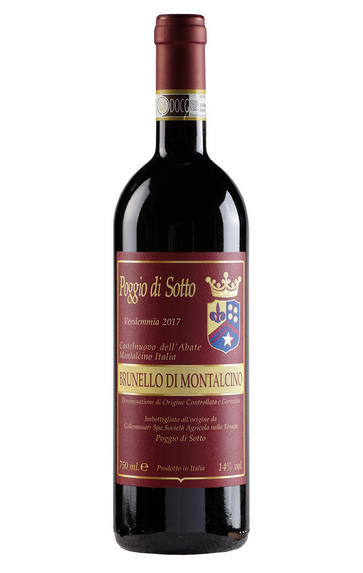 2017 Brunello di Montalcino, Poggio di Sotto, Tuscany, Italy
Prices start from £159.50 per bottle (75cl).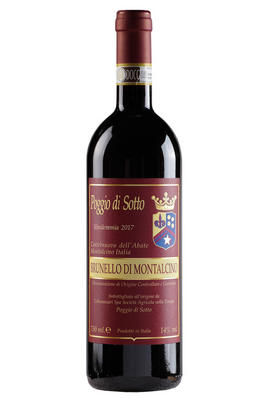 Critics reviews
A captivating mix of ripe plums, strawberries, cloves, violet pastille, balsam herbs and white smoke emanates from the 2017 Brunello di Montalcino. This is undeniably elegant in feel, showing a weight unexpected from a young Poggio di Sotto, yet working in perfect harmony, with tart cherries and wild berries drenching the palate in primary concentration, as saline-minerals and brisk acids add energy and verve. There's simply so much going on here that each return to the glass reveals something new. The tannins are sweet and rounded, and while structured, this remains fully satiating and fresh, as hints of lavender and black currant slowly fade. It's totally atypical of a young Poggio di Sotto, yet also a wonderfully unique expression of the vintage, one that should mature evenly in spite of the drastic climatic conditions. In order to create the best wine possible, severe selection reduced production by 40%, and there will be no Riserva from 2017, as all of that juice was added to the Brunello. What's more, winemaker Luca Marrone chose to shorten the aging in wood by an entire year. It may not be classic in style, but the 2017 is a wine that's not to be missed.
Drink 2024 - 2031
Eric Guido, vinous.com (Dec 2021)
Cherries and orange peel with cedar and pine undertones. It's full yet fresh and lightly chewy with some citrus at the end. Shows tension and firmness for the vintage with a pretty form and purity. From organically grown grapes. Better after 2022.

James Suckling, jamessuckling.com (Nov 2021)
Poggio di Sotto made 50% less wine in 2017 and will not release a Riserva. Maceration times were shorter than usual – just 25 to 30 days for the Brunello. It also spent three rather than four years in wood to avoid over-concentration. Aromas of steeped red berry infused with dried thyme and scorched orange peel make a heady first impression. The palate is mouth-filling and shows lovely purity of cherry and raspberry at the core. Concentrated in acidity with finely powdered, finessed tannins, this reveals just a hint of astringency on the orange liqueur and amaro finish. Drinking Window 2023 – 2032

Michaela Morris, Decanter (Nov 2021)
About this WINE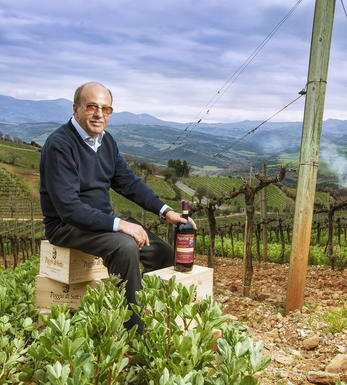 Poggio di Sotto
Poggio di Sotto was founded in 1989 by Piero Palmucci, rapidly becoming known for benchmark, classical Brunello. Since 2011, it has been managed by the ColleMassari group and chief enologo, Luca Marrone. The wines are radical in style, challenging in youth but built to cellar. The estate is on the south-east extremities of the region. The vineyards perch above the Orcia river, in the shadow of Mount Amiata. The extinct volcano is often snowcapped, even in summer. Its cold winds soften the summer heat, bringing finesse to these wines.

The estate is split into three vineyards. The soils vary: the vines soak up mineral details from the rocky marl; marine-fossil-filled galestro; and the prized vineyards towards the top of the hill, which hold iron-rich clay.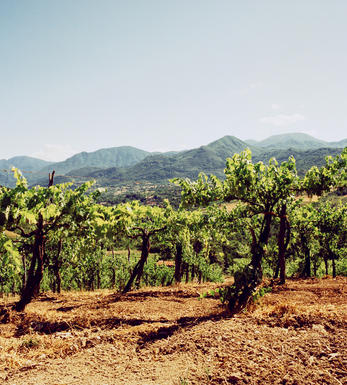 Brunello di Montalcino
Along with Chianti, Brunello di Montalcino is Tuscany's most famous DOCG and the region's boldest expression of Sangiovese. Located 30 miles south of Siena with the hilltop town of Montalcino as its epicentre, its 2,000 hectares of vines are naturally delimited by the Orcia, Asso and Ombrone valleys. Brunello is the local name for the Sangiovese Grosso clone from which Brunello di Montalcino should be made in purezza (ie 100 percent).

The Brunello di Montalcino DOCG has a whale-like shape: at its head, at 661 metres above sea level on ancient, stony galestro soils facing east and southeast lies the town of Montalcino, where the DOC was founded. As you follow the spine south towards the tail, the vineyards lose altitude – those around Colle Sant'Angelo are at 250 metres – while the soils become richer with iron and clay. Further east, in the shadow of the 1,734 metre Mont'Amiata lies the village of Castelnuovo dell'Abate where the vineyards are strewn with a rich mix of galestro, granitic, volcanic, clay and schist soil types.

While Brunello di Montalcino's climate is mildly Mediterranean, thanks to the sea being a mere 20 miles away, the elevation of the vineyards provides an important diurnal temperature variation (ie hot days and cool nights). This benefits the grapes by maintaining acidity levels and extending their ripening time. The howling tramontana wind can also play an important role in drying and concentrating the fruit.

Historically, the zone is one of Tuscany's youngest. First praised in 1550 by Leandro Alberti for the quality of its wines, it was Tenuta Il Greppo who bottled the inaugural Brunello di Montalcino in 1888. By 1929, the region had 925 hectares of vines and 1,243 hectares of mixed crops, while in 1932 it was decreed that only those wines made and bottled within the commune could be labelled as Brunello di Montalcino. Since then, the number of producers has risen from 11 in 1960 to 230 in 2006, while over the same period the vineyards have expanded from 1,000 hectares to 12,000. The region earned its DOC in 1966, and was upgraded to DOCG in 1980.

Brunello di Montalcino cannot be released for sale until five years after the harvest, or six years in the case of Brunello di Montalcino Riserva. During this time the wines should be aged for at least two years in oak, followed by at least four months in bottle (six months for Riservas); maximum yields are 55 hl/ha.

Rosso di Montalcino is declassified Brunello di Montalcino, released for sale 18 months after the harvest.

Recommended producers: Costanti, Fuligni, Lisini, San Giuseppe, Soldera, Cerbaiona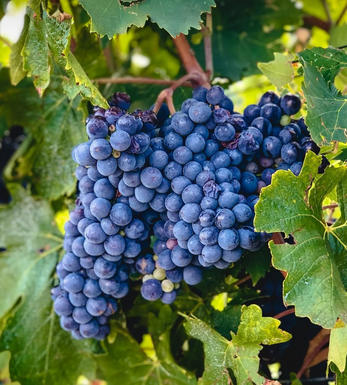 Sangiovese
A black grape widely grown in Central Italy and the main component of Chianti and Vino Nobile di Montepulciano as well as being the sole permitted grape for the famed Brunello di Montalcino.
It is a high yielding, late ripening grape that performs best on well-drained calcareous soils on south-facing hillsides. For years it was blighted by poor clonal selection and massive overcropping - however since the 1980s the quality of Sangiovese-based wines has rocketed upwards and they are now some of the most sought after in the world.
It produces wines with pronounced tannins and acidity, though not always with great depth of colour, and its character can vary from farmyard/leather nuances through to essence of red cherries and plums. In the 1960s the advent of Super Tuscans saw bottlings of 100% Sangiovese wines, as well as the introduction of Sangiovese/Cabernet Sauvignon blends, the most famous being Tignanello.