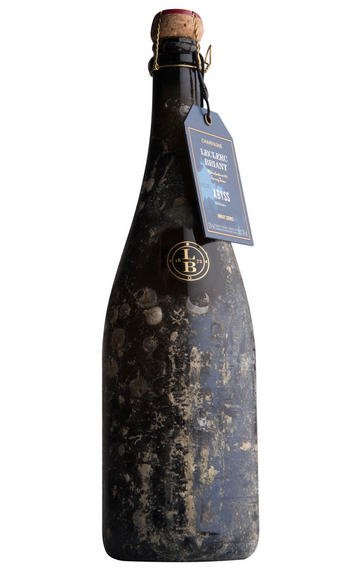 2017 Champagne Leclerc Briant, Abyss, Brut Zéro
Prices start from £174.75 per bottle (75cl).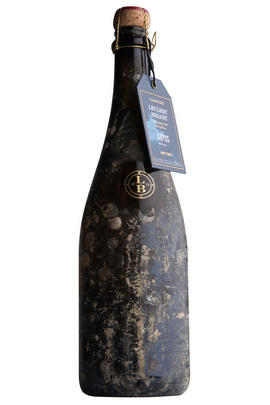 About this WINE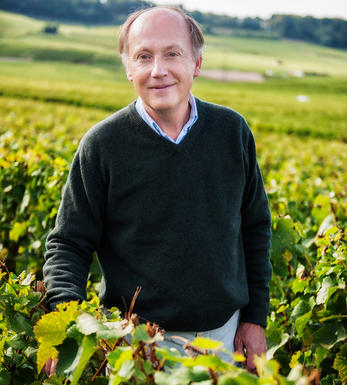 Champagne Leclerc Briant
Champagne Leclerc Briant focuses on organic and biodynamic viticulture, working in harmony with nature to produce some of the region's most exciting wines.
Lucien Leclerc founded the estate in 1872 in the village of Cumières. In the mid-20th century, in the hands of Lucien's great-grandson, Bertrand Leclerc, and his wife, Jacqueline Briant, the operation was moved to the beating heart of Champagne, Epernay. Here it also took a new name – Leclerc Briant. Around the same time, the house started practising biodynamic viticulture (becoming one of the first in the region to do so), eventually earning certification in the 1980s.
Since 2012, Chef du Cave Hervé Justin, formerly of Champagne Duval-Leroy, has refined the house style here. Working with organic and biodynamic fruit, he also practises biodynamic principles in the winery. Leclerc Briant has taken on new vineyards, renovated its facilities, and has a renewed, uncompromising focus on quality.
The traditional sparkling wine method here is low dosage, vineyard-specific, and extremely interesting. The popular Abyss cuvée is aged underwater. As of the 2012 vintage, Hervé Jestin and the team are responsible for making the wine at Château d'Avize, which they bottle under the Leclerc Briant label and sell through La Place de Bordeaux.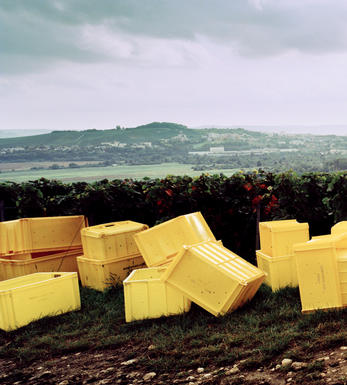 Brut Champagne
Brut denotes a dry style of Champagne (less than 15 grams per litre). Most Champagne is non-vintage, produced from a blend from different years. The non-vintage blend is always based predominately on wines made from the current harvest, enriched with aged wines (their proportion and age varies by brand) from earlier harvests, which impart an additional level of complexity to the end wine. Champagnes from a single vintage are labelled with the year reference and with the description Millésimé.

Non-vintage Champagnes can improve with short-term ageing (typically two to three years), while vintages can develop over much longer periods (five to 30 years). The most exquisite and often top-priced expression of a house's style is referred to as Prestige Cuvée. Famous examples include Louis Roederer's Cristal, Moët & Chandon's Dom Pérignon, and Pol Roger's Cuvée Sir Winston Churchill.
Recommended Producers : Krug, Billecart Salmon, Pol Roger, Bollinger, Salon, Gosset, Pierre Péters, Ruinart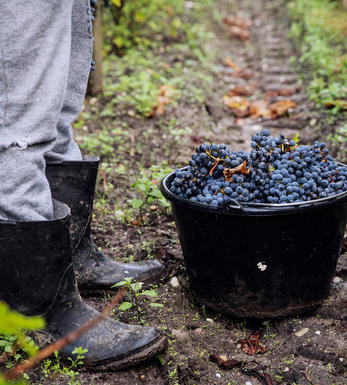 Champagne Blend
Which grapes are included in the blend, and their proportion, is one of the key factors determining the style of most Champagnes. Three grapes are used - Pinot Noir, Chardonnay and Pinot Meunier.

26% of vineyards in Champagne are planted with Chardonnay and it performs best on the Côtes des Blancs and on the chalk slopes south of Epernay. It is relatively simple to grow, although it buds early and thus is susceptible to spring frosts. It produces lighter, fresher wines than those from Burgundy and gives finesse, fruit and elegance to the final blend. It is the sole grape in Blancs de Blancs, which are some of the richest long-lived Champagnes produced.
Pinot Noir accounts for nearly 40% of the plantings in Champagne and lies at the heart of most blends - it gives Champagne its body, structure, strength and grip. It is planted across Champagne and particularly so in the southern Aube district.
The final component is Pinot Meunier and this constitutes nearly 35% of the plantings. Its durability and resistance to spring frosts make the Marne Valley, a notorious frost pocket, its natural home. It ripens well in poor years and produces a soft, fruity style of wine that is ideal for blending with the more assertive flavours of Pinot Noir. Producers allege that Pinot Meunier lacks ageing potential, but this does not deter Krug from including around 15% of it in their final blends.