About this WINE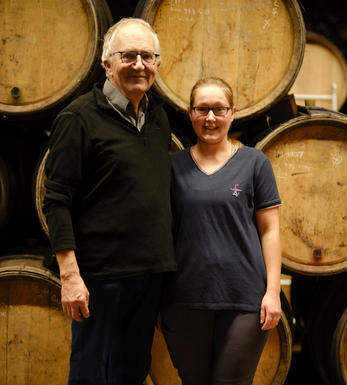 Lafarge Vial
Domaine Lafarge Vial is a well-established winery in Beaujolais, founded by Frédéric Lafarge and his wife Chantal in the spring of 2014. Situated in the commune of Fleurie, the domaine owns several vineyard parcels in Fleurie and one small adjoining parcel in Chiroubles within the lieu-dit Bel-Air.
The vineyards are traditionally trained in the gobelet method and planted on degraded granite soils. Right from the start, the Lafarges embraced biodynamic practices, mirroring their approach at Domaine Michel Lafarge in Volnay, and they are working towards obtaining biodynamic certification for their Fleurie and Chiroubles wines.
With a focus on producing Cru Beaujolais, the Lafarge family employs the same intensity and artistry as they do with their renowned Domaine Michel Lafarge in Volnay. They own over 4 hectares of Gamay vines, some up to 70 years old, spread across five parcels on steep granitic terrain.
The vineyard management is done manually, using horse ploughing on steep slopes. Winemaker Frédéric Lafarge follows traditional Burgundian vinification techniques, including natural yeast fermentation in open concrete vats, utilizing around 25% whole cluster, and employing gentle extraction with remontage only. The wines undergo a short 12-month ageing process in used oak barrels of 228L and 350L.
Like other established Burgundian producers, who have turned their attention to Beaujolais, the Lafarges emphasize producing wines from specific regional appellations, focusing on Fleurie and Chiroubles. Their dedication to crafting terroir-driven, serious wines has made an immediate impact in Beaujolais, and their commitment to organic and biodynamic practices reflects their belief in sustainable and artisanal winemaking.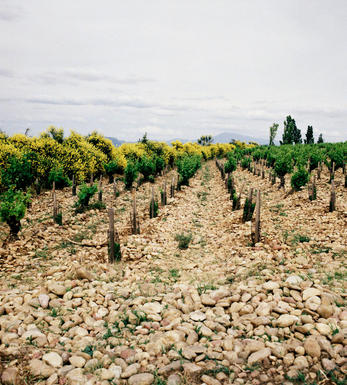 Fleurie
Evocatively-named, Fleurie epitomises all that is good about the region with its perfumed, silky, moreish style. Its 800ha of vineyards produce some of the finest, popular and most expensive wines in the region. As its name suggests, this quintessential Beaujolais is fresh, floral, fragrant and feminine.
Despite initial impressions to the contrary, its silky fruit has suprising depth and concentration that allows the wine to age as well as any in the region. At the same time it is wonderfully approachable almost immediately, which may also explain its popularity. Its more powerful examples, like Michel Chignard's 'Les Moriers' come from close to the border with northerly neighbour Moulin-à-Vent.
Recommended Producers: André Colonge, Michel Chignard, Bernard Métrat .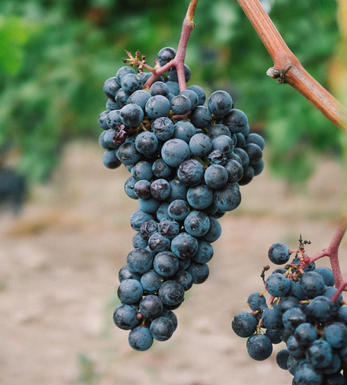 Gamay
A French variety planted predominately in Beaujolais where it is the grape behind everything from light and often acidic Beaujolais Nouveau through to the more serious and well-structured wines from the 10 cru villages. It takes its name from a hamlet just outside Chassagne-Montrachet and was at one stage widely planted on the Côte d`Or. However it was gradually phased out due to its poor yield and supposed poor quality of its wines.
The majority of Gamay wines in Beaujolais are labelled as Beaujolais or Beaujolais-Villages and are deliciously juicy, easy drinking, gulpable wines. Of more interest are the Cru wines from the 10 villages in the north of the region where the soil is predominantly granitic schist and where the vines are planted on gently undulating slopes. These can be well-structured, intensely perfumed wines, redolent of ripe black fruits and, while delicious young, will reward medium term cellaring.

Gamay is also grown in the Touraine region of the Loire where it produces soft, well-balanced, gluggable wines for drinking young.