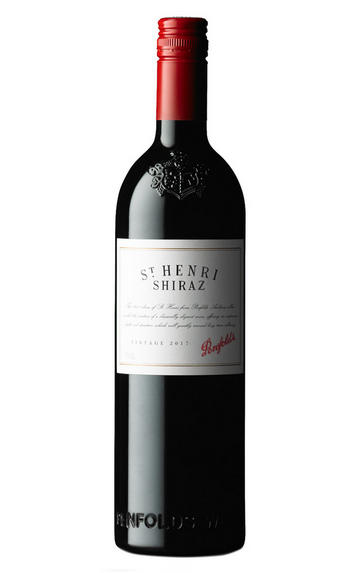 2017 Penfolds, St Henri Shiraz, South Australia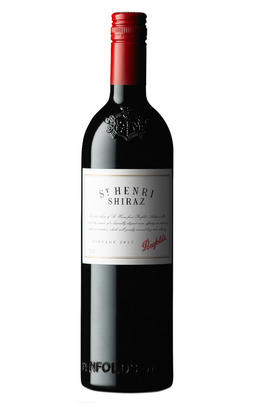 About this WINE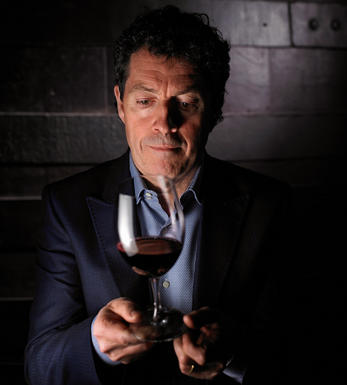 Penfolds
Penfolds enjoys an iconic status that few New World producers have achieved. Established in 1844 at the Magill Estate near Adelaide, it laid the foundation for fine wine production in Australia.

The winemaking team is led by the masterful Peter Gago; it has the herculean task of blending the best wines from a multitude of different plots, vineyards and regions to create a consistent and outstanding range of wines. Its flagship wine, Grange, is firmly established as one of the finest red wines in the world.

Under Gago's stewardship, the Penfolds range has evolved over time. Winemaking has moved away from New World heat and the sort of larger-than-life style that can mask individuality; the contemporary wines instead favour fine balance and typicity for the region or grape.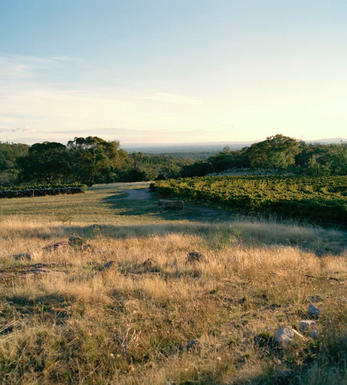 Coonawarra
Coonawarra is a famous wine region located on South Australia's Limestone Coast, an hour's drive (37 miles) east from the ocean. Populated by Scottish and Irish immigrants during the mid-19th century, it was John Riddoch's love of horticulture that led him to set up a fruit farm on the terra rossa soils of Katnook, later renamed as Coonawarra in 1897.

Although Riddoch managed to plant vines and make wine before his death in 1901, it wasn't until the 1950s that the Wynn family relaunched the Coonawarra name with the purchase of his winery. A trickle of corporate investment then followed (ie Mildara), before turning into a flood during the 1960s and 1970s. Now approximately 4,000 hectares, the controversial Coonawarra Geographical Indication zone encompasses prized terra rossa soils (free-draining red loam over limestone over an aquifer), as well as not-so-noble turf consisting of red, sandy, brown loam and poorly-drained black loam.


A low-lying cool area with a Mediterranean climate, it has moderate, relative humidity (49 percent); at 59 metres, it has a similar altitude to the Médoc (47m), is drier and 10 percent cooler – probably due to the notable cloud-cover during the key months. Non-detail/hedge pruning shapes the vineyards, resulting in large canopies and relatively high-pH juice. Cabernet Sauvignon is king, blended with Merlot matured in American oak with the capacity to age for up to 10 years.

Recommended Producers: Wynns, Coonawarra, Bowen Estate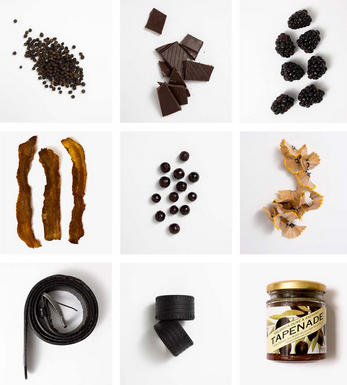 Syrah/Shiraz
A noble black grape variety grown particularly in the Northern Rhône where it produces the great red wines of Hermitage, Cote Rôtie and Cornas, and in Australia where it produces wines of startling depth and intensity. Reasonably low yields are a crucial factor for quality as is picking at optimum ripeness. Its heartland, Hermitage and Côte Rôtie, consists of 270 hectares of steeply terraced vineyards producing wines that brim with pepper, spices, tar and black treacle when young. After 5-10 years they become smooth and velvety with pronounced fruit characteristics of damsons, raspberries, blackcurrants and loganberries.

It is now grown extensively in the Southern Rhône where it is blended with Grenache and Mourvèdre to produce the great red wines of Châteauneuf du Pape and Gigondas amongst others. Its spiritual home in Australia is the Barossa Valley, where there are plantings dating as far back as 1860. Australian Shiraz tends to be sweeter than its Northern Rhône counterpart and the best examples are redolent of new leather, dark chocolate, liquorice, and prunes and display a blackcurrant lusciousness.

South African producers such as Eben Sadie are now producing world- class Shiraz wines that represent astonishing value for money.
Reviews
Customer reviews
Critic reviews
The St Henri point of difference is that it's aged in old, large wooden vats. Sourced from throughout South Australia, the 2017 St Henri Shiraz reveals no oak in its rather raw, unrefined notes of bloody beef, mixed berries, black olives and road tar. It's full-bodied and still tannic at this stage, with a bit of coarseness on the finish that hopefully time will soften. While not the best vintage for St Henri, it's a commendable effort that should age well.
Joe Czerwinski, robertparker.com (July 2020)
This has a very impressive, intense nose with a cool and spicy edge, as well as aromas of red flowers and fresh raspberries, set amid some wild-herb tones. The palate has very expressive raspberry and cranberry flavors, delivered among fine, crunchy and lithe, juicy tannins. The palate has a deep, red-plum core that's quite tautly contained and wrapped up neatly for some time to come. Try this from 2025. Screw cap.
James Suckling, jamessuckling.com (July 2020)
Restrained nose with quite a spirity, heady palate. Black-cherry fruit with chalky tannins that are more astringent than those of the Bin 28 Kalimna 2018. Savoury, dark and austere, leaving a fiery finish. A bit too stylistically backward for me, though the quality of the fruit isn't in doubt.
Richard Hemming MW, jancisrobinson.com (September 2020)
There is a rather wonderful image floating around my brain as I type this note. In 2017, I see St Henri as a rather louche gentleman sauntering in a smoking jacket. – a sort of Benedict Cumberbatch-type, chuntering away, rather enjoying himself. It's funny how different vintages change the character of a wine. Last years 2016 was so profound and well-built that it took my breath away. 2017, by contrast, makes me want to giggle. It is open, plummy, smooth and old-school, with a gentle side and the merest smattering of char and meatiness to retain some of its guile and reputation. Certainly forward-drinking, but with a surprising ability to hold, less robust vintages of St Henri often amaze with their propensity to develop and I would bet that this is one such wine. While my score might seem a little deflated, given that I like this silky wine enormously, this is just because I prefer the more macho St Henri vintages. I bet that this goes down a storm with classicists though and this makes this wine such a genuine product of both its winery and also its year. 18+/20 (Drink 2022 – 2045)
Matthew Jukes (July 2020)