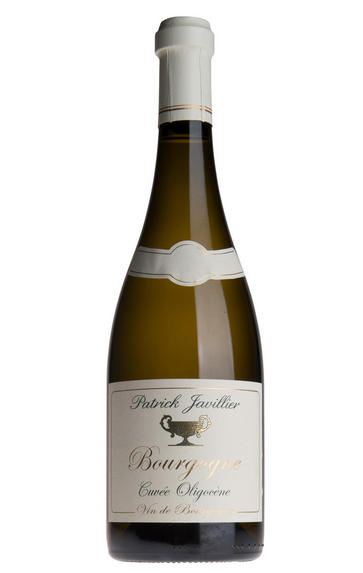 2017 Bourgogne Blanc, Cuvée Oligocène, Patrick Javillier
Prices start from £375.00 per case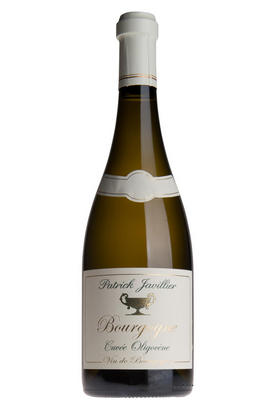 About this WINE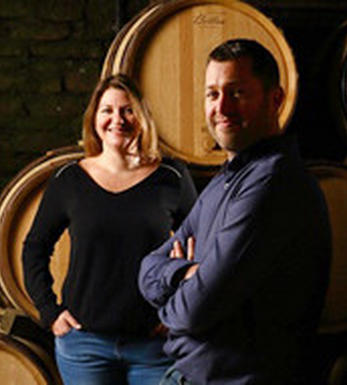 Domaine Patrick Javillier
The Javilliers have been involved in the wine business for generations as courtiers. When Patrick started out in 1974 this was the main source of his income, alongside which he worked three hectares of vineyards. In 1990 he was able to give up being a courtier as the domaine was by then large enough and well enough established. There are some red vineyards though his wife's family, but the core of the domaine is white.

Patrick Javillier is now one of Meursault's best growers. An electrical engineer by training, he later studied oenology in Dijon before taking over his father's small Meursault estate. He gradually expanded the vineyard holdings to over 9 hectares and has been estate bottling his wines since 1990.

Patrick is one of the most reflective of white wine makers, the walls of his cellars and the sides of his barrels being covered in chalk where he has been developing one or another of his theories. He is absolutely persuaded that long élévage on the lees is essential for the future development of the wine in bottle, so he uses a Vaslin press for his whites because it keeps more of the solids than a pneumatic press. Most of the wines are taken out of barrel after a year, then matured further in tank on their fine lees. The Corton Charlemagne spends a second winter in wood. It would be difficult to find another winemaker with quite such a perfectionist attitude as Javillier, a man who approaches winemaking with the precision of a research scientist, yet is always ready to question his own success. The results are startling, more so given that he has only one tiny Premier Cru holding. Not only does he vinify parcel by parcel but also cask by cask before making the final assemblages.

The Bourgogne Blancs are vinified as crus and have all the character of real Meursaults. The Clos from the upper slopes are steely and firm, while the beautifully balanced Tillets, Casse-têtes and Clos du Cromins have a delightful touch of honey. Javillier's Narvaux wines derive part of their noble breeding from Perrières, their next-door neighbours.

Interestingly, the top wines such as the Corton-Charlemagne are fermented and matured entirely in one year old wood, with new barrels being used (25-30%) for the Meursault and Bourgogne vineyards on the lower slopes with more clay and less active limestone in the soil. Patrick favours Damy as a cooper with a selection of wood from the Allier, Vosges and Nevers forests to provide a balance of styles.

Patrick Javillier also makes Berrys' Meursault from purchased grapes under the name of Guyot-Javillier.

Jasper Morris MW, Burgundy Wine Director and author of the award-winning Inside Burgundy comprehensive handbook.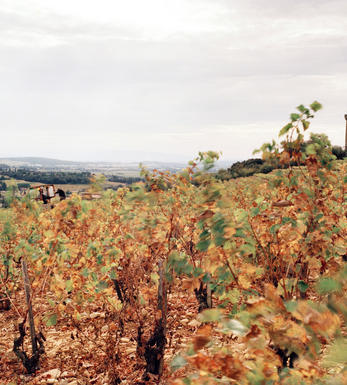 Bourgogne Blanc
Bourgogne Blanc is the appellation used to refer to generic white wines from Burgundy, a wide term which allows 384 separate villages to produce a white wine with the label 'Bourgogne.' As a result of this variety, Bourgogne Blanc is very hard to characterise with a single notable style, however the wines are usually dominated by the presence of Chardonnay, which is just about the only common factor between them. That being said, Chardonnay itself varies based on the environmental factors, so every bottle of Bourgogne Blanc will vary in some way from the next! Pinot Blanc and Pinot Gris are also permitted for use in Bourgogne Blanc under the regulations of the appellation.

As Bourgogne Blanc is very much an entry-level white wine for most regions in Burgundy, prices are usually very reasonable, and due to the terroir and climate of Burgundy, Bourgogne Blanc wines tend to have a strong acidity to them, combined with a vibrant and often fruity palate when compared with other whites from the New World, say, allowing fantastic matchmaking with many different kinds of food.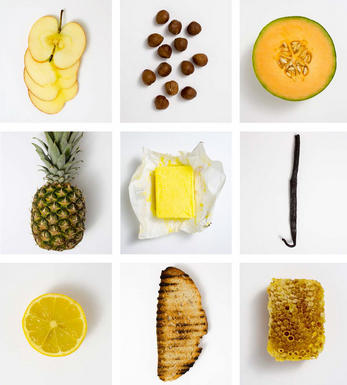 Chardonnay
Chardonnay is often seen as the king of white wine grapes and one of the most widely planted in the world It is suited to a wide variety of soils, though it excels in soils with a high limestone content as found in Champagne, Chablis, and the Côte D`Or.

Burgundy is Chardonnay's spiritual home and the best White Burgundies are dry, rich, honeyed wines with marvellous poise, elegance and balance. They are unquestionably the finest dry white wines in the world. Chardonnay plays a crucial role in the Champagne blend, providing structure and finesse, and is the sole grape in Blanc de Blancs.
It is quantitatively important in California and Australia, is widely planted in Chile and South Africa, and is the second most widely planted grape in New Zealand. In warm climates Chardonnay has a tendency to develop very high sugar levels during the final stages of ripening and this can occur at the expense of acidity. Late picking is a common problem and can result in blowsy and flabby wines that lack structure and definition.

Recently in the New World, we have seen a move towards more elegant, better- balanced and less oak-driven Chardonnays, and this is to be welcomed.