About this WINE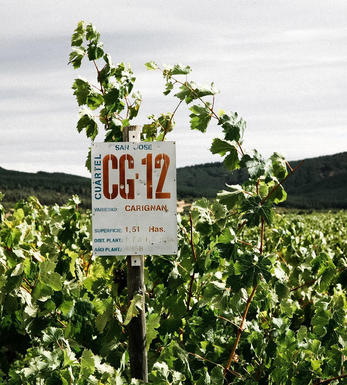 De Martino
De Martino is one of the most progressive and exciting names on the Chilean wine scene, deservedly named Chilean Winery of the year in 2011. Through a network of intellectual partnerships and vineyard acquisition, it has quickly built up a reputation for organic viticulture of the highest quality, farming from over 350 different vineyards.

The corporate vision focuses on sustainability, terroir, and, by logical extension, excellence. By concentrating on the very best sites for the varieties in question, be they in Limari, Elqui or Maipo, and by the development of a world class winemaking team, De Martino now sits at the very top of the Chilean vinous hierarchy.

The Alto Piedras vineyards make up 5 hectares of the sub-Denominacion of the Isla de Maipo, a de facto island as the vines are surrounded by two branches of the Maipo River. Two other self-evident truths are located in the nomenclature; firstly that the terrain is rocky, volcanic gravel to be precise and secondly that the vines are quite high up. Chile's indigenous grape, Carmenère, is here aged for 18 months in new French oak.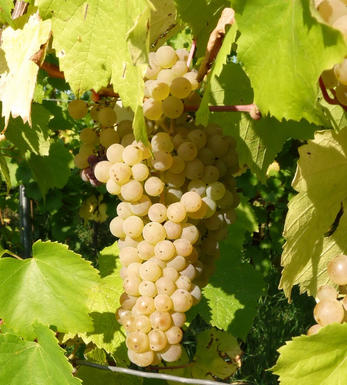 Muscat
Muscat refers to a family of grapes of which there are around 200 different branches. Muscat Blancs à Petits Grains is the most noble of the variety and makes the best and most distinctive wines. It is the only wine grape that produces wines that actually taste of grapes, and can produce a range of wines from pale, bone dry whites, through to golden yellow, rich, sweet wines.
In Alsace, two types of Muscat are grown - Muscat Blancs à Petits Grains and Muscat Ottonel. They are usually blended to produce wines that tend to be light and dry with a fruity, musky character and an intensely aromatic bouquet. Intensely sweet late harvest wines are also produced.
Muscat de Beaumes de Venise is one of the best Vin Doux Naturels in France. This is produced by adding grape spirit to the partly fermented must - the best producers, such as Domaine de Durban, produce deliciously sweet wines with rich grapey aromas balanced by fruity acidity.
In Australia Muscat à Petit Grains is used to produce the fortified Liqueur Muscats of Victoria (esp. Rutherglen). These are extraordinary wines - dark and treacly with a sensational perfume of orange, raisins and honey.