About this WINE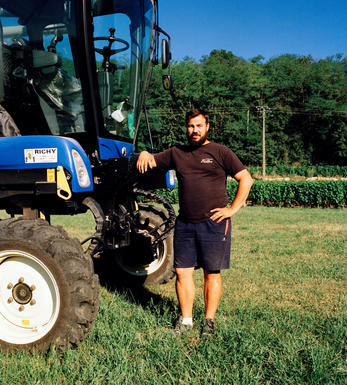 Domaine Berthenet
Based in the village of Montagny itself, the Berthenet family has been growing grapes for around four centuries, although the estate in its current form was set up in 1974. Initially it grew grapes for the co-op, but the decision was taken in 2001 to leave and begin bottling under its own name. They work sustainably, allowing grass to grow between rows and working the soil rather than using herbicides. They farm 20 hectares in total, 90 percent of which is planted with white grapes. As well as still wines, they also make Crémant, managing the whole process themselves. Fruit is machine-harvested, which allows them to react quickly to difficult conditions. This was particularly useful in 2013 when wet weather caused rot but they could pick quickly to obtain healthy fruit, and 2015 when maturity arrived suddenly and fruit had to be picked quickly to preserve freshness. It is also impractical to keep a harvesting team for the four weeks required to harvest each parcel at perfect ripeness. François Berthenet is the current winemaker, and has been in place since 2009.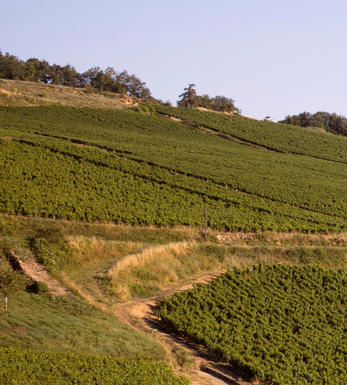 Montagny

The region of Montagny in the Côte Chalonnaise, which includes the communes of Buxy, Jully-lès-Buxy, Montagny-lès-Buxy and Saint-Vallerin, is an appellation which dedicates itself entirely to the production of white wines. These wines in themselves are also exclusively made from the Chardonnay variety of grape.

In the past, wines from Montagny could claim Premier Cru status as long as their alcohol content exceeded 11.5%, a rule which transcended the regular Premier Cru classification in Burgundy. These days however the modern system of attributing Premier Cru status is undertaken in Montagny, and despite this the appellation is still able to boast that around two thirds of its vineyards retain the prestigious Premier Cru classification, an extremely high proportion of high quality vineyard. Unfortunately for the producers this large number of Premier Cru vineyards means that certain names are diluted and find it harder to establish themselves as leading growers, leading some to simply declare their wines as 'Montagny Premier Cru' without naming the vineyard of their origin.

Montagny's white wines are known for their higher acidity and more robust body than other Chalonnaise whites. The high levels of limestone in the soil help to develop these facets, as well as imparting a certain beneficial minerality on the wine.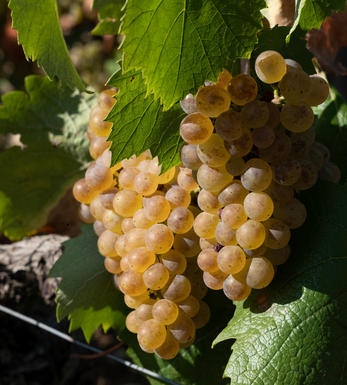 Aligoté
A grape that was first recorded in Burgundy in the 18th century and is still planted almost exclusively there, though there are limited plantings in Bulgaria, Moldavia and even California. It is a moderate-yielding grape that tends to perform best on south-east facing slopes and in warm, dry years.
For your Burgundian vigneron, Aligoté is not nearly as profitable to grow as Chardonnay - consequently it tends to be relegated to lower quality vineyards. In the wrong hands and in the wrong sites it can produce thin, raspingly acidic wines that are remarkably undistinguished. However the best growers produce balanced examples with nutty and citrus hints which are most appealing to drink. The best Aligoté wines traditionally come from Bouzeron in the Côte Chalonnaise. Along with blackcurrant liqueur, it is the key ingredient of Kir.