About this WINE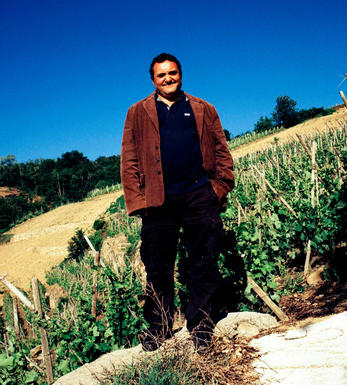 Domaine Yves Cuilleron
Founded by his grandfather in 1920, Yves now represents the third generation of Cuilleron vignerons although he initially trained as an engineer. The lure of the vine proved too hard to resist and, after a year's training at the École Viticole in Macon, he took over the vineyards in 1987. Back then it measured 3.5 hectares; he has since grown it to an impressive 75 hectares, spanning the length of the Northern Rhône. He makes over 40 different cuvées from the range of appellations: half red, half white. The winery itself if based in Chavanay – a commune just south of Condrieu.
He is particularly admired for his rich, aromatic and mineral expressions of Condrieu, where he owns 12 hectares of vines. In recent years he has been bottling some as single vineyards; the label of each featuring a map of the area. He aims to convey the particularities of each terroir, most notably the two types of granite – biotite and muscovite – prevalent in the soils. His top Condrieu wines are complex and age-worthy – he cautions to drink them either within seven years of vintage or to wait a further five to ten (at risk of finding them in a closed spell).
Yves also makes some very fine reds. He owns eight hectares in Côte-Rôtie and makes a variety of styles there, including single vineyard expressions. Here he also works with Serine, an indigenous Syrah clone (some call it a variety) with smaller berries and a distinct cherry note. It is gradually being replaced by the hardier Syrah, but some winemakers are striving to protect it.
Oak is quite a feature in his winemaking, but he uses it sympathetically. He does not allows it to dominate the fruit, but rather carve character into each. His '20s show brilliant concentration and power, but also the freshness and approachability for which this vintage has been recognized.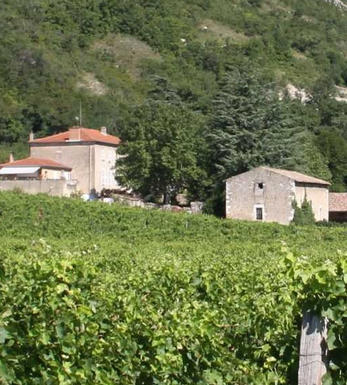 Saint-Peray
St Péray is a small Northern Rhône wine appellation situated directly south of Cornas, and directly west of Valence. There are 65 hectares of vineyards (mostly limestone-based), and the main production is sparkling wine made via the traditional method.

Ninety percent of the planting is Marsanne, the remainder being made up of Rousanne and the lesser-known Roussette. Production of still whites is on the increase and this is undoubtedly an appellation to watch.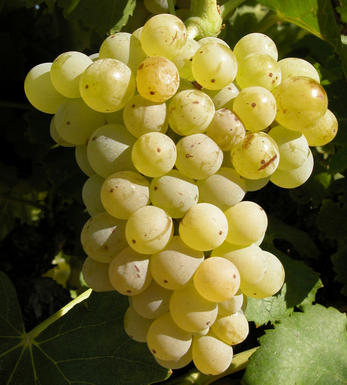 White Rhône Blend
With the exception of the wines from Condrieu and Château-Grillet virtually all Rhône Valley whites are made from blends.
In the north, the white wines of Hermitage, Crozes-Hermitage, St-Joseph, and St-Péray are produced from blends of Marsanne and Roussanne. Generally Marsanne is the dominant partner and it lends colour, body and weight to the blend, as well as richly scented fruit. Roussanne, a notoriously low yielder and pernickety to grow, produces intensely aromatic wines which contribute bouquet, delicacy and finesse to the blend.
Until about 15 years ago there was very little interest in southern Rhône whites as it was widely believed that the combination of dull non aromatic grapes and the baking summer heat meant quality wine production was nigh impossible. Since then the quality has improved markedly through the introduction of cool fermentation techniques and increased plantings of northern Rhône white grapes.
The base of many blends is still Grenache Blanc, a widely planted variety producing fresh wines with apple-like fruits, often with hints of aniseed. Ugni Blanc is still found in many blends, as is Clairette though their general lack of character and definition has led to a reduction in plantings. The future for southern Rhône whites appears to lie with Roussanne, Marsanne, and, increasingly, Viognier.