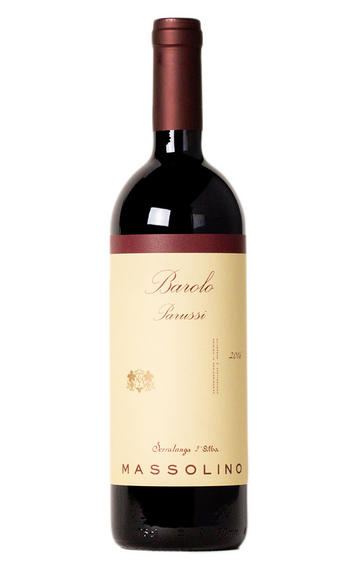 2017 Barolo Parussi, Franco Massolino, Piedmont, Italy
Prices start from £72.00 per bottle (75cl).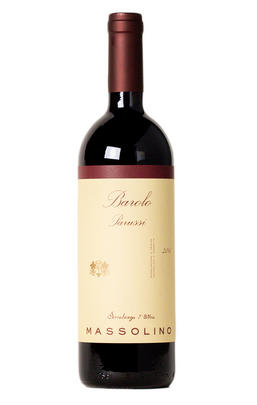 Critics reviews
Youthful ruby. A wine that is tightly stitched together. Sour cherry with a hint of cardamom pod and fantastic depth. Succulent, concentrated, yet not sweet. Cherry fruit on the palate with long, coating tannins. You won't be disappointed if you open the bottle now but ideally, it should be given the chance to age a little more.
Drink 2022 - 2032
Walter Speller, jancisrobinson.com (December 2020)
The estate's first Barolo was made from grapes grown outside of the Serralunga d'Alba commune, retaining the refined style of the estate; as respectful as it is precise. The wine is restrained and chiselled, with a detailed nose of violet, vibrant sandalwood and wild strawberry. Fleshy first, then velvety, this is polished in the mouth, with mid-palate weight and firm acidity. The structure seems filigreed, but it's there, and it's built for the long haul.
Drink 2021 - 2040
Aldo Fiordelli, Decanter.com (March 2021)
About this WINE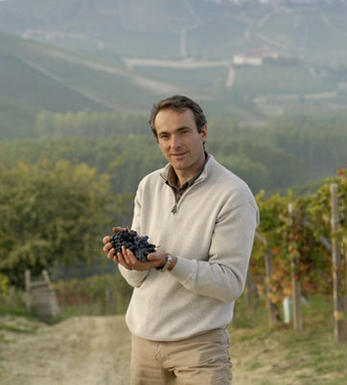 Massolino
Based in the heart of the village of Serralunga, Massolino is a historical estate now managed by Franco Massolino. The estate was established in 1896 by Franco's great-grandfather, and its running has been deeply interwoven throughout different generations. Charming and open yet reflective, Franco combines a willingness to challenge assumptions with a deeply-felt sense of responsibility to his family legacy. This legacy, in his view, is to faithfully represent the wines and unique heritage of the region. To give the purest expression of the grape, vinification is traditional, with fermentation and maceration for around 21 days in temperature-controlled, open oak fermenters called tini. The wine is the aged in large Slovenian oak botti – no oak toast, just steamed – for up to 30 months before being left to mature in bottle.
Franco Massolino feels that 2019 is a more traditional vintage: one with complexity, powerful tannins, lovely purity, and one capable of great longevity. He is not concerned about the level of the tannins, feeling that they are "smooth" and "like china". He observes that even with excellent ripeness analysis, a late harvest always gives more tannic power. Franco is not a commentator drawn to hyperbole; his communication is measured and thoughtful. But, a twinkle in his eye betrays that this is a style of vintage that appeals to him very much.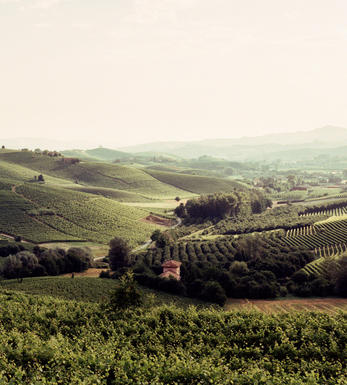 Barolo
Located due south of Alba and the River Tanaro, Barolo is Piedmont's most famous wine DOCG (Denominazione di Origine Controllata e Garantita), renowned for producing Italy's finest red wines from 100 percent Nebbiolo.
Its red wines were originally sweet, but in 1840 the then extant Italian monarchy, the House of Savoy, ordered them to be altered to a dry style. This project was realised by French oenologist Louis Oudart, whose experience with Pinot Noir had convinced him of Nebbiolo's potential. The Barolo appellation was formalised in 1966 at around 1,700 hectares – only a tenth of the size of Burgundy, but almost three times as big as neighbouring Barbaresco.
Upgraded to DOCG status in 1980, Barolo comprises two distinct soil types: the first is a Tortonian sandy marl that produces a more feminine style of wine and can be found in the villages of Barolo, La Morra, Cherasco, Verduno, Novello, Roddi and parts of Castiglione Falletto. The second is the older Helvetian sandstone clay that bestows the wines with a more muscular style. This can be found in Monforte d'Alba, Serralunga d'Alba, Diano d'Alba, Grinzane Cavour and the other parts of Castiglione Falletto. Made today from the Nebbiolo clones Lampia, Michet and Rosé, Barolo has an exceptional terroir with almost every village perched on its own hill. The climate is continental, with an extended summer and autumn enabling the fickle Nebbiolo to achieve perfect ripeness.

Inspired by the success of modernists such as Elio Altare, there has been pressure in recent years to reduce the ageing requirements for Barolo; this has mostly been driven by new producers to the region, often with no Piedmontese viticultural heritage and armed with their roto-fermenters and barriques, intent on making a fruitier, more modern style of wine.

This modern style arguably appeals more to the important American market and its scribes, but the traditionalists continue to argue in favour of making Barolo in the classic way. They make the wine in a mix of epoxy-lined cement or stainless-steel cuves, followed by extended ageing in 25-hectoliter Slavonian botte (barrels) to gently soften and integrate the tannins. However, even amongst the traditionalists there has been a move, since the mid-1990s, towards using physiologically (rather than polyphenolically) riper fruit, aided by global warming. Both modernist and traditional schools can produce exceptional or disappointing wines.
Recommended traditionalist producers:
Giacomo Borgogno, Giacomo Conterno, Bruno Giacosa, Elio Grasso, Marcarini, Bartolo Mascarello and Giuseppe Mascarello.
Recommended nmdernist producers:
Azelia, Aldo Conterno, Luciano Sandrone, Paolo Scavino and Roberto Voerzio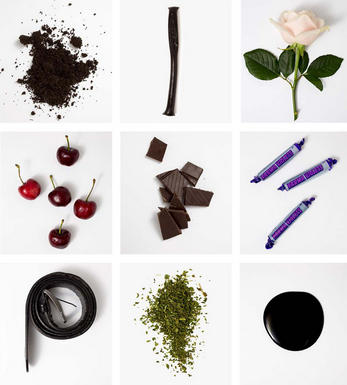 Nebbiolo
Nebbiolo is the grape behind the Barolo and Barbaresco wines and is hardly ever seen outside the confines of Piedmont. It takes its name from "nebbia" which is Italian for fog, a frequent phenomenon in the region.
A notoriously pernickety grape, it requires sheltered south-facing sites and performs best on the well-drained calcareous marls to the north and south of Alba in the DOCG zones of Barbaresco and Barolo.

Langhe Nebbiolo is effectively the 'second wine' of Piedmont's great Barolo & Barbarescos. This DOC is the only way Langhe producers can declassify their Barolo or Barbaresco fruit or wines to make an early-drinking style. Unlike Nebbiolo d'Alba, Langhe Nebbiolo can be cut with 15% other red indigenous varieties, such as Barbera or Dolcetto.

Nebbiolo flowers early and ripens late, so a long hang time, producing high levels of sugar, acidity and tannins; the challenge being to harvest the fruit with these three elements ripe and in balance. The best Barolos and Barbarescos are perfumed with aromas of tar, rose, mint, chocolate, liquorice and truffles. They age brilliantly and the very best need ten years to show at their best.