About this WINE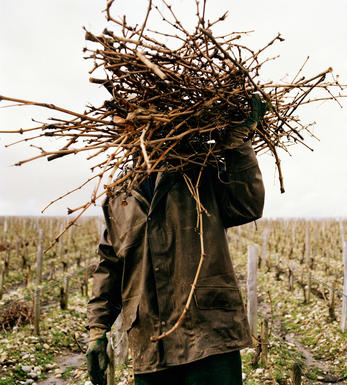 Dugat-Py
Dugat-Py is a high class Gevrey-Chambertin Domaine that has risen to prominence in the last 10 years. It was run for many years by Pierre Dugat and, astonishingly, only began estate bottling in 1989. It is now run by Pierre's son Bernard, who is recognised as one of the shrewdest winemakers on the Côte. The Domaine consists of 5 hectares of vineyards and includes holdings in several Premiers Crus sites and 3 Grands Crus. Bernard Dugat-Py, wife Joscelyne and son Loïc, are based at the Aulmônerie, whose cellars were constructed in the 12th century to store wine for the Abbey of St Benigné in Dijon. With rapturous praise emanating especially from across the Atlantic, this is perhaps even more of a cult domaine than that of Bernard's cousin Claude Dugat. I was a little sceptical, having tasted some wines at then years old which seemed to have dried out, making me fear over extraction. However a visit to the domaine in November 2009 changed my thinking.

The key to the success is in the vineyard with exceptionally meticulous control of the work, there being five people working full time on 10 hectares. The vines are for the most part extremely old, averaging 65 years old across the domaine, and all the trimming is done by hand, while a horse is used to plough a few of the vineyards. Replanting is done with selections from their own vine stock, never with clones. The domaine has been fully organic since 2003 while son Loïc has been doing some biodynamic work with consultant Paul Masson. The wines are vinified with as little intervention as possible and are bottled unfined and unfiltered. "I don't like opulent wines; I like elegant wines", says Dugat. Consequently, the wines are concentrated, yet extremely stylish and well balanced. The wines are very approachable in youth but show at their best with 5-8 years of bottle ageing.

Contrary to some practitioners of deep-coloured wines in Gevrey-Chambertin, the grapes are picked relatively early. Stems are usually kept, depending on the vintage, though to a lesser degree for the Charmes-Chambertin whose primary fruit would be masked by the stalks. There is no cool pre-maceration, except whatever may happen naturally, one punch down and one pump over per day during fermentation in cement and wooden vats, and temperatures are not maintained after the fermentation is over. All in all, it is a low intervention regime. The wines are then matured in François Frères barrel, all new from the premiers crus upwards.

Recent expansion into the Côte de Beaune has seen the addition of Pommard and some white wines from Meursault and Chassagne-Montrachet.

Jasper Morris MW, Burgundy Wine Director and author of the award-winning Inside Burgundy comprehensive handbook.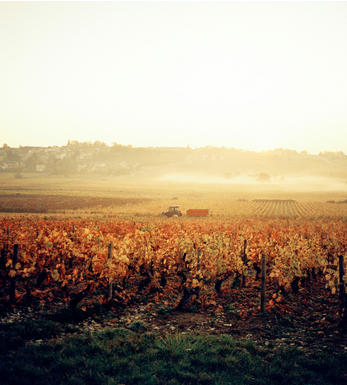 Pernand Vergelesses
Pernand-Vergelesses is a beautiful, small village tucked away behind the hill of Corton. Coming from Beaune, you have the Vergelesses and excellent Ile des Vergelesses vineyards on your left, facing due east, and the Corton-Charlemagne vineyards on the right, facing south-west. The red wines of Pernand (60 percent of production), excepting the two Vergelesses vineyards, can be on the austere side while the whites are racy and mineral.
Pernand-Vergelesses is an excellent source for fine Burgundy at a relatively affordable price. Jadot have registered their own name, Le Clos de la Croix de Pierre (The Stone Cross), in a vineyard which is shown on the maps as En Caradeux, facing the mighty hill of Corton. The lower part of the slope is an excellent site for Pinot Noir, while whites are grown on lighter soils higher up.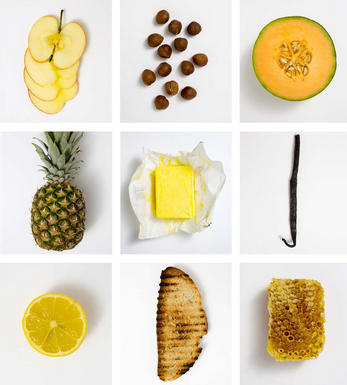 Chardonnay
Chardonnay is the "Big Daddy" of white wine grapes and one of the most widely planted in the world. It is suited to a wide variety of soils, though it excels in soils with a high limestone content as found in Champagne, Chablis, and the Côte D`Or.

Burgundy is Chardonnay's spiritual home and the best White Burgundies are dry, rich, honeyed wines with marvellous poise, elegance and balance. They are unquestionably the finest dry white wines in the world. Chardonnay plays a crucial role in the Champagne blend, providing structure and finesse, and is the sole grape in Blanc de Blancs.
It is quantitatively important in California and Australia, is widely planted in Chile and South Africa, and is the second most widely planted grape in New Zealand. In warm climates Chardonnay has a tendency to develop very high sugar levels during the final stages of ripening and this can occur at the expense of acidity. Late picking is a common problem and can result in blowsy and flabby wines that lack structure and definition.

Recently in the New World, we have seen a move towards more elegant, better- balanced and less oak-driven Chardonnays, and this is to be welcomed.