About this WINE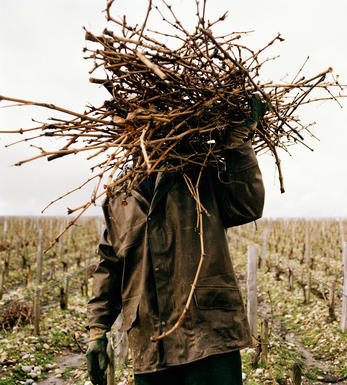 Domaine Coche-Dury
Robert Parker describes Jean-François Coche-Dury as "one of the greatest winemakers on planet earth", and few would beg to differ. Painfully small yields and meticulously precise winemaking are what give the wines their character and intensity. His top wines spend an astonishing 22 months in barriques and are lightly fined but never filtered prior to bottling.

What is it that makes a domaine a cult? This is arguably the most sought after internationally of all white Burgundy domaines. You might expect to be able to put a finger on why the wines are so good. Are the yields low? Not exceptionally. Is there some wizardry during the vinification or élévage? Sometimes I think it is just that Jean François Coche-Dury has green fingers! His reds are beautiful, perfumed wines as well, though mostly from lesser appellations. They are destalked and only lightly extracted during a relatively short vinification. They can be an excellent inexpensive choice in restaurants.

These are exceptionally intense, powerful and long-lived wines. They are full bodied but never cloying, with the concentrated fruit always being underpinned by crisp and balanced acidity.

Jean-Francois Coche officially retired in 2010 but there will clearly be continuity of style in the hands of his son Raphael who has been working alongside his father since 2003. There have been some changes already in the detail: the vineyards are now all ploughed, and a pneumatic press has been ordered to work alongside the old mechanical Vaslin.

The wines are firmly crushed before pressing, which must surely be a factor in the Coche-Dury style, then fermented and matured in barrels using a relatively low percentage of new wood, not exceeding 25% except for the very top wines. The whites are racked in July, when the barrels of a given cuvée are blended, then returned to cask for a second winter, being bottled cask by cask in April of their second year. It should be noted that bottles labelled Meursault without designation of vineyard may come from different vineyards. For example the cuvées of Narvaux, Chaumes and Vireuils are kept separate, though each importer will know which he has ordered and received.

My first two visits in Burgundy, as a fledgling merchant in 1981, were to Lafon and Coche-Dury. At that stage and with the money available I felt I could not work with both, so chose the former. Would that I had had the common sense or courage to have taken up allocations from both, which were then available!. As if to rub it in, I found a bottle of 1985 Meursault Rougeots lurking in the back of my cellar in 2008 and it was a sublime bottle of wine, having reached its peak of flavour in unhurried fashion.

Jasper Morris MW, Burgundy Wine Director and author of the award-winning Inside Burgundy comprehensive handbook.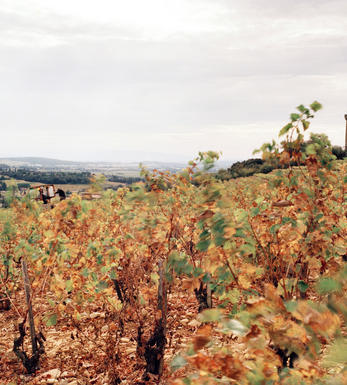 Bourgogne Blanc
Bourgogne Blanc is the appellation used to refer to generic white wines from Burgundy, a wide term which allows 384 separate villages to produce a white wine with the label 'Bourgogne.' As a result of this variety, Bourgogne Blanc is very hard to characterise with a single notable style, however the wines are usually dominated by the presence of Chardonnay, which is just about the only common factor between them. That being said, Chardonnay itself varies based on the environmental factors, so every bottle of Bourgogne Blanc will vary in some way from the next! Pinot Blanc and Pinot Gris are also permitted for use in Bourgogne Blanc under the regulations of the appellation.

As Bourgogne Blanc is very much an entry-level white wine for most regions in Burgundy, prices are usually very reasonable, and due to the terroir and climate of Burgundy, Bourgogne Blanc wines tend to have a strong acidity to them, combined with a vibrant and often fruity palate when compared with other whites from the New World, say, allowing fantastic matchmaking with many different kinds of food.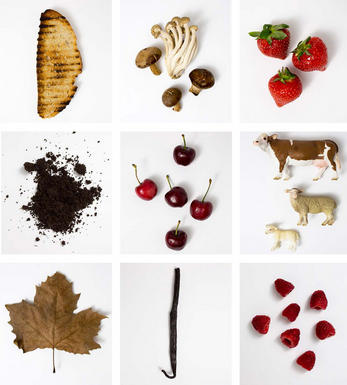 Pinot Noir
Pinot Noir is probably the most frustrating, and at times infuriating, wine grape in the world. However when it is successful, it can produce some of the most sublime wines known to man. This thin-skinned grape which grows in small, tight bunches performs well on well-drained, deepish limestone based subsoils as are found on Burgundy's Côte d'Or.

Pinot Noir is more susceptible than other varieties to over cropping - concentration and varietal character disappear rapidly if yields are excessive and yields as little as 25hl/ha are the norm for some climats of the Côte d`Or.
Because of the thinness of the skins, Pinot Noir wines are lighter in colour, body and tannins. However the best wines have grip, complexity and an intensity of fruit seldom found in wine from other grapes. Young Pinot Noir can smell almost sweet, redolent with freshly crushed raspberries, cherries and redcurrants. When mature, the best wines develop a sensuous, silky mouth feel with the fruit flavours deepening and gamey "sous-bois" nuances emerging.
The best examples are still found in Burgundy, although Pinot Noir`s key role in Champagne should not be forgotten. It is grown throughout the world with notable success in the Carneros and Russian River Valley districts of California, and the Martinborough and Central Otago regions of New Zealand.