 2017 Post Scriptum de Chryseia, Prats & Symington, Douro, Portugal About this WINE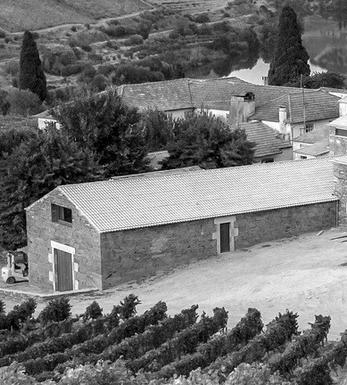 Chryseia
Chryseia is the fruit of two of the "old world's" greatest wine making traditions, produced in the unique Douro Valley in Northern Portugal. In 1998, the Symington family joined forces with Bruno Prats, a leading Bordeaux winemaker and former owner of Cos D'Estournel, to produce a top class red wine in the Douro. Douro means "golden" in Portuguese, and its Greek translation is "Chryseia".
Chryseia is primarily made from Touriga Nacional, a low yielding variety of great complexity and finesse, and Touriga Francesa which is more tannic. Also used are Tinta Roriz, known as Tinto del País (Tempranillo) in Ribera del Duero, and Tinto Cão, a variety with a most attractive aroma. Each variety has been chosen from the vineyard where it grows best. The proportion of the varietals is deliberately not published as this is expected to vary from year to year.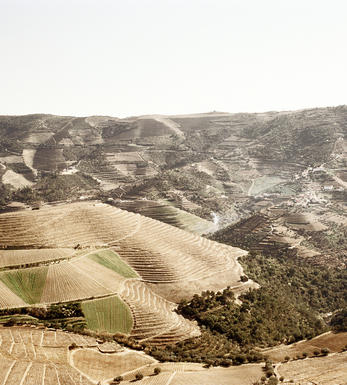 Douro
The Douro region begins 100km inland from Porto and extends east to the Spanish border. With its winding river, sculptured terraced hillsides and wild, hilly vistas it is one of the most beautiful wine regions in the world.
Dominated by the region's famous fortified Ports, the Douro's still wines are gaining a rapidly improving reputation. Most top wines are labelled as Douro DOC (Denominação de Origem Controlada) although there are also some good wines using French grape varieties (not authorised under the DOC) that are labelled as Vinho Regional Terras Durienses.
With much of the areas overlapping, the Douro DOC covers almost 38,000ha, the Vinho Regional slightly more (45,500ha) and the DO for Port slightly less (32,000ha). The region's soils benefit from a thick layer of schist on top of the typical granite that abounds in most of northern Portugal. The schist absorbs and radiates heat back into the vines, while allowing the limited amount of rain to seep far into the ground and the vine roots to delve deep into the vertical planes.
The wines are predominantly red and range from relatively light, lively and fruity to deep, dark, concentrated and fully-flavoured. The former tend to be made from Rabigato, Gouveio, Codega, Donzelinho, Malvasia Fina and Viosinho while the latter come from the better-known Port varieties: Tinta Roriz (aka Tempranillo), Touriga Nacional, Tinta Francesca, Tinto Cão, Bastardo, Mourisco Tinto, Tinta Amarela and Tinta Barroca. Classic French varieties like Cabernet Sauvignon, Sauvignon Blanc and Gewurztraminer are also planted and used to produce the Vinho Regional wines.

Recommended Producers: Quinta de la Rosa, Jorge Moreira, Altano