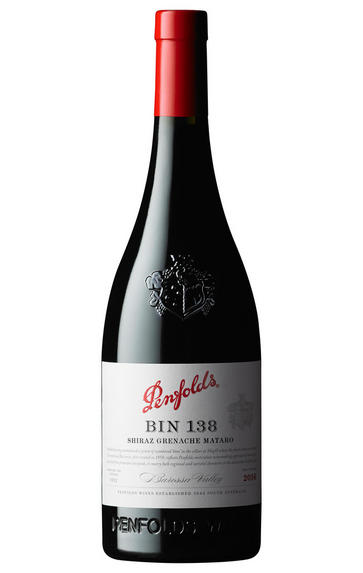 2017 Penfolds, BIN 138, Shiraz Grenache, Mataro, Australia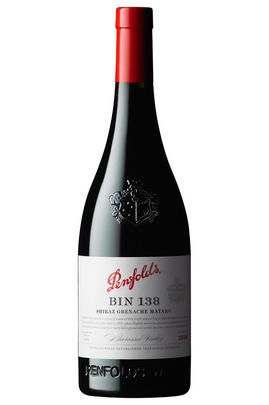 About this WINE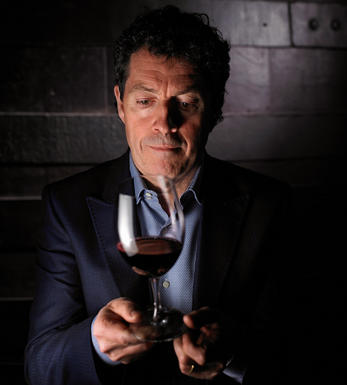 Penfolds
Penfolds is undoubtedly one of the top wine companies in the world in terms of quality, product range and consistency. Peter Gago has now taken over winemaking responsibilities and a string of good vintages over the past five years has helped Penfolds stay at the top of the Australian wine boom.
The quality of Penfolds' red wines is simply world-class; nowhere else will you get such great wine for such good value. Penfolds Grange, without doubt Australia's greatest red wine, is also recognised as one of the worlds' finest.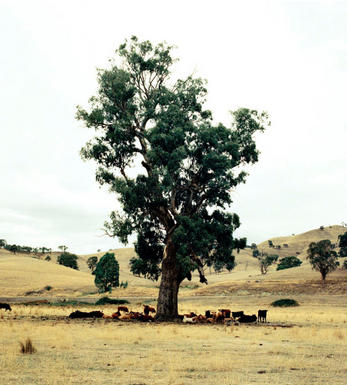 South Australia
At 72,000 hectares, South Australia is the engine room of the country's wine industry, responsible for 43 percent of its vineyards and encompassing some of Australia's most famous fine wine regions.
One of the most important areas in qualitative terms is the Barossa Valley, beginning 50km north-east of Adelaide, and famous for its full-bodied Shiraz, as well as for its Grenache and Mourvèdre. To the east, the cool Eden Valley is home to some really fine Riesling and top-class Shiraz, such as that made by Henschke. To the north of Barossa is the Clare Valley, also a source of good Riesling but home to well-structured reds as well.
South-east of Adelaide lies the delightful vineyard area of the Adelaide Hills, where fine Sauvignon, Chardonnay, Riesling and Pinot Noir are produced by wineries such as Petaluma and Llangibby Estate. Langhorne Creek to the east of Adelaide has earned a reputation for its Cabernet Sauvignon, Verdelho and Shiraz while, between Adelaide and the sea, McLaren Vale is a noted area for red wines.
The unique vineyard region of Coonawarra lies 400km south-east in an area of pure limestone topped by a loose, red topsoil. Cool enough to resemble Bordeaux, this area produces great Cabernets and Merlots and is much in demand. Slightly to the north and to the west lie the regions of Padthaway and Mount Benson respectively, which enjoy similar success as sources of great white wines, especially Chardonnay. Wrattonbully however is known for its fresh, varietally-pure Cabernet Sauvignon and Merlot.
However it's the less-distinguished Riverland region that accounts for 50 percent of the state's wine production.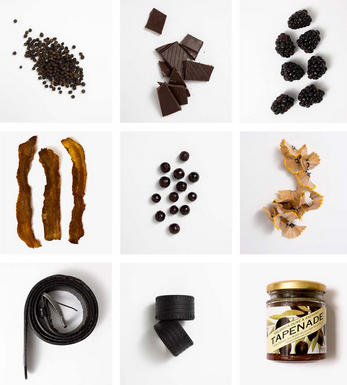 Syrah/Shiraz
A noble black grape variety grown particularly in the Northern Rhône where it produces the great red wines of Hermitage, Cote Rôtie and Cornas, and in Australia where it produces wines of startling depth and intensity. Reasonably low yields are a crucial factor for quality as is picking at optimum ripeness. Its heartland, Hermitage and Côte Rôtie, consists of 270 hectares of steeply terraced vineyards producing wines that brim with pepper, spices, tar and black treacle when young. After 5-10 years they become smooth and velvety with pronounced fruit characteristics of damsons, raspberries, blackcurrants and loganberries.

It is now grown extensively in the Southern Rhône where it is blended with Grenache and Mourvèdre to produce the great red wines of Châteauneuf du Pape and Gigondas amongst others. Its spiritual home in Australia is the Barossa Valley, where there are plantings dating as far back as 1860. Australian Shiraz tends to be sweeter than its Northern Rhône counterpart and the best examples are redolent of new leather, dark chocolate, liquorice, and prunes and display a blackcurrant lusciousness.

South African producers such as Eben Sadie are now producing world- class Shiraz wines that represent astonishing value for money.
Reviews
Customer reviews
Critic reviews
A blend of 68% Shiraz, 23% Grenache and 9% Mataro, the Penfolds 2017 Bin 138 Shiraz-Grenache-Mataro boasts some slightly confectionary notes upfront, something like candied cherries, but they're balanced by earthier notes, savoury tones of black olive and roasted meat and soft, dusty tannins. It's full-bodied but not overdone, with a firm, structural edge to it that keeps it very drinkable.
Joe Czerwinski, The Wine Advocate