About this WINE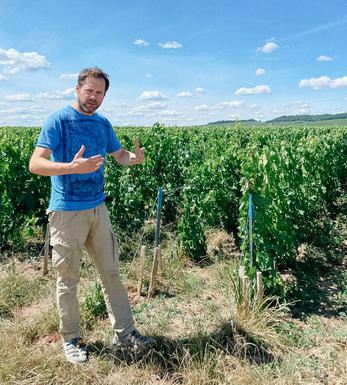 Champagne Marguet
Champagne Marguet is located in the village of Ambonnay, also known as the heartland of Grand Cru Pinot Noir. This family property was founded in 1870, and fifth-generation member Benoît Marguet-Bonnerave remains at the helm today.
Benoît has fundamentally changed the direction of the family business, having converted operations to biodynamic viticulture in 2009. He strives relentlessly to nurture energy in all his cuvées following the rhythmic cycles of nature, as well as cosmic and lunar cycles. Some of his methods are far from conventional – as are his wines, which are some of the most highly-prized and expressive in the region.
His sensitivities and skill in the vineyards are famous amongst Champagne's vigneron community. Even Krug have employed his talents in farming their Ambonnay Pinot Noir. His cuvées and lieu dits are both contemporary and evocative, standing as beautiful expressions of terroir. Timeless, radical and insanely delicious, these wines offer value, purity, and quality.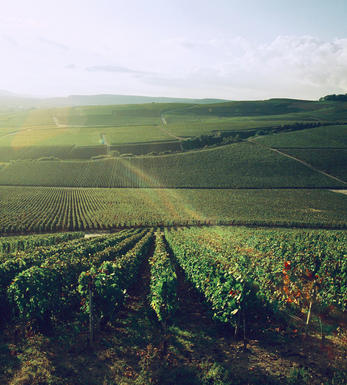 Rosé Champagne
Rosé wines are produced by leaving the juice of red grapes to macerate on their skins for a brief time to extract pigments (natural colourings). However, Rosé Champagne is notable in that it is produced by the addition of a small percentage of red wine – usually Pinot Noir from the village of Bouzy – during blending.
Recommended Producers : Billecart Salmon (Elizabeth Salmon Rose), Ruinart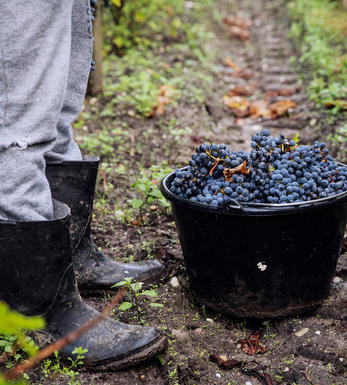 Champagne blend
Which grapes are included in the blend, and their proportion, is one of the key factors determining the style of most Champagnes. Three grapes are used - Pinot Noir, Chardonnay and Pinot Meunier.

26% of vineyards in Champagne are planted with Chardonnay and it performs best on the Côtes des Blancs and on the chalk slopes south of Epernay. It is relatively simple to grow, although it buds early and thus is susceptible to spring frosts. It produces lighter, fresher wines than those from Burgundy and gives finesse, fruit and elegance to the final blend. It is the sole grape in Blancs de Blancs, which are some of the richest long-lived Champagnes produced.
Pinot Noir accounts for nearly 40% of the plantings in Champagne and lies at the heart of most blends - it gives Champagne its body, structure, strength and grip. It is planted across Champagne and particularly so in the southern Aube district.
The final component is Pinot Meunier and this constitutes nearly 35% of the plantings. Its durability and resistance to spring frosts make the Marne Valley, a notorious frost pocket, its natural home. It ripens well in poor years and produces a soft, fruity style of wine that is ideal for blending with the more assertive flavours of Pinot Noir. Producers allege that Pinot Meunier lacks ageing potential, but this does not deter Krug from including around 15% of it in their final blends.