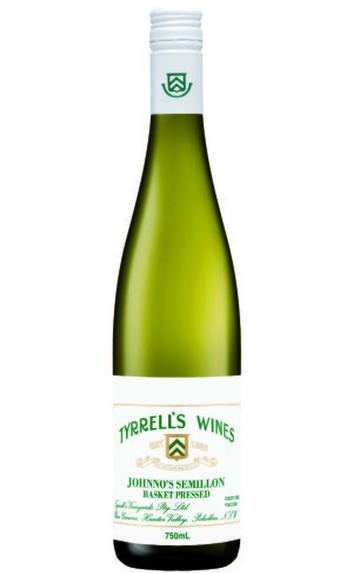 2017 Tyrrell's Johnno's Semillon, Hunter Valley
Prices start from £60.00 per bottle (75cl).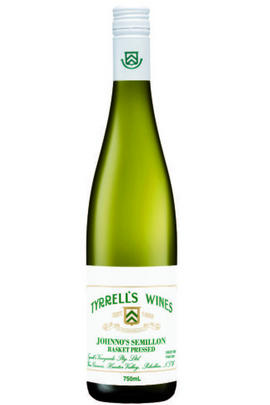 Critics reviews
Jancis Robinson MW
16.5+/20
Riesling-like dark green flute bottle. 'This wine comes from our Johnno's vineyard, which sits just below the winery and was planted in 1908. Made in a style reminiscent of the Hunter Sémillons of yesteryear; the fruit was basket pressed, the juice saw minimal clarification and the wine was fermented using natural yeast. The result is a more textural style of Semillon than we commonly make.' Just 250 cases made.
This limited bottling is supposed to hark back to the great Lindeman's 'Hunter Riesling' Sémillons and has about 5 g/l residual sugar. It tastes less austere than Vat 1 and is considerably more expensive, retailing for around £50 a bottle. The aim is apparently something like a Clemens Busch Riesling (lots of texture)!
Drink 2019 - 2026
Jancis Robinson MW, jancisrobinson.com (November 2018)
About this WINE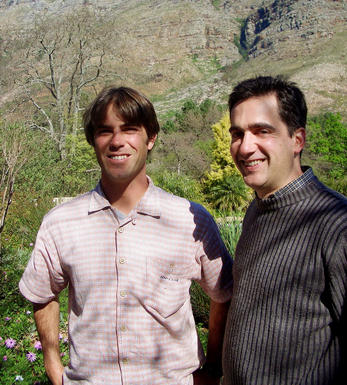 Tyrrell's Wines
A pioneer of the Hunter Valley, Australia's oldest viticultural area, Tyrrell's wines, a by-word for the highest quality and age worthy Semillon. Today Tyrrell's still sets the benchmark for this region, producing not just Semillons, but Chardonnays and Shirazes that are amongst the best if not the finest in the Hunter when their vineyards and the vintage align. Focus at Tyrrell's has returned to producing middle range to premium wines and the increased emphasis on quality is evident in their recent releases. The quality across the board is very high, from the flagship Vat 1 Semillon to the depth and complexity present in the 100+ year old vines of the "Sacred sites" wines.

Sacred sites- The single vineyard concept has now been taken to another level as Tyrrells' wines realised that they had certain vineyard blocks that were over 100 years old still producing and growing on their own roots. These represent some of the rarest vines in the world and most probably have their origins in the "Busby Collection", a selection of grapevine cuttings from Europe that were originally planted in the Hunter Valley in the 1800s.

Winemaker's selection - Each wine follows a Vat numbering system, stemming from the still present large oak maturation vessels used by the Tyrrell's forebears. The Vat number represents the cask in which the wine was either fermented or matured. The wines within this range all originate from our finest and oldest vineyards around our historic Pokolbin winery in the Hunter Valley.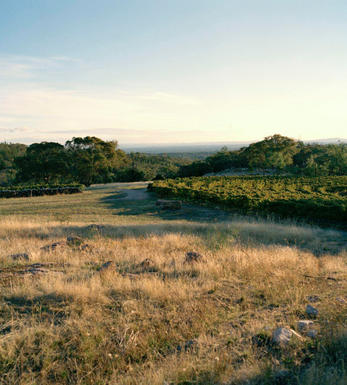 Hunter Valley
The 3,000-hectare Hunter Valley is Australia's oldest viticultural area. Located inland from Newcastle in New South Wales, bordering Mudgee to the west, the region was built not on gold but coal in the late 18th century; the Hunter Valley Vineyard Association (HVVA) was founded in 1847. Depression followed until the red wine boom of the 1960s and 1970s, even if it was Murray Tyrrell's Chardonnay wines that proved the most successful.
The region's loamy vineyards are located at between 100 and 240 metres above sea level. The warm to hot sub-humid climate makes rot an issue. Sémillon (often at circa 11 percent ABV) and Shiraz are favoured. The finest Sémillon should have an almost limey, hay-like purity.
Recommended producers: Brokenwood, Tyrrell's and Molly Morgan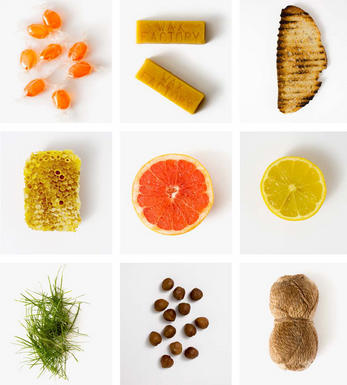 Sémillon
The main grape for Sauternes and particularly successfully grown in Australia's Hunter Valley. Hunter Valley Sémillon is one of Australia's iconic and unique wines, totally unlike any wine produced elsewhere in the world from the same grape variety.

In youth the wines are quite citrusy and fresh, but are generally perceived to gain hugely in complexity as they age and are deemed to be best drunk when at least 5 years old, frequently lasting for 10 or more years. Unusually for Australia, the alcohol levels rarely exceed 11.5%.

In Bordeaux it is the most widely planted white grape and is blended with Sauvignon Blanc to produce the great long-lived dry whites of Graves as well as the great sweet wines of Sauternes. It is high in alcohol and extract and relatively low in aroma and acidity. Its thin skin makes it very susceptible to botrytis which is prerequisite for the making of Sauternes. It responds well to oak ageing and, while having a lightly lemony aroma when young develops lanolin flavours which some describe as "waxy", as well as a rich, creamy, intense, texture and a deep golden colour.