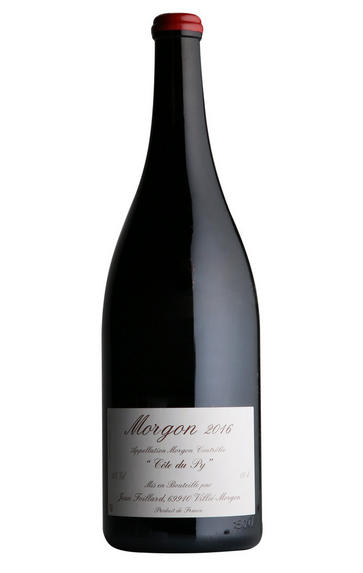 2017 Morgon, Côte du Py, Jean Foillard, Beaujolais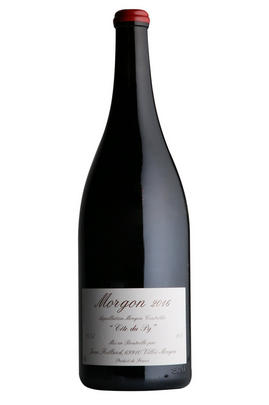 Critics reviews
Neal Martin, Vinous
94/100
We finished with a 2017 Morgon Côte du Py from Jean Foillard, which showed up the Kiwi Pinot. The color was iridescent, the bouquet pure Gamay in full flight: copious blueberries, cassis, crushed violets and blood oranges, all delivered with superb delineation and brightness. The palate harnessed the vivacity and unpretentiousness of Gamay with fine tannins, pure, tart black and red fruit and veins of blueberry. There was a gentle but insistent grip on a finish of supreme length. An outstanding Beaujolais wine, but frankly, I expected nothing less from this producer.
Drink 2020 - 2031
Neil Martin, vinous.com (July 2019)
Foillard's just-released 2017 Morgon Cte du Py is a great success, unwinding in the glass with aromas of red fruit compote and cherries that are complemented with aeration by beautiful top notes of rose petal, blood orange and violets. On the palate, it's medium to full-bodied, with a generous core of ripe but succulent fruit, tangy acids and powdery structuring tannins that assert themselves gently on the long, sapid finish. This is somewhat more sun-kissed in profile than the 2016, and I'm inclined to give the latter vintage a slight edge, but it also needs a year or two in bottle.
Drink 2020 - 2035
William Kelley, Wine Advocate (August 2019)
About this WINE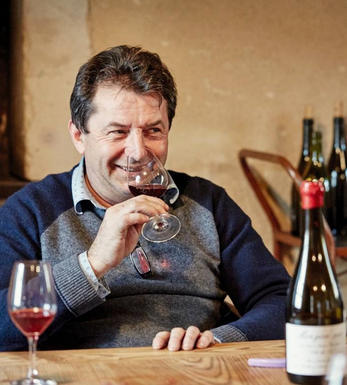 Jean Foillard
Known for his traditional and minimalist approach to winemaking, Jean Foillard is widely considered one of the pioneers of the natural wine movement. He primarily focuses on crafting wines from the Morgon appellation, one of the ten Crus of Beaujolais.
Foillard employs organic and biodynamic farming methods in his vineyards and follows minimal intervention practices in the cellar. This means he avoids using synthetic chemicals in the vineyards and limits the use of additives and manipulations during the winemaking process.
Foillard works with the Gamay grape variety, the primary grape used in Beaujolais wines. He believes in expressing the unique characteristics of the terroir (the combination of soil, climate, and location) through his wines. He allows the natural flavours of the grapes and the terroir to shine rather than masking them with heavy winemaking techniques.
Foillard is known for using the traditional Beaujolais winemaking technique called carbonic maceration. This process involves fermenting whole grape clusters in a carbon dioxide-rich environment before crushing them. This results in wines that are typically lighter in colour, with vibrant fruit flavours and a distinct freshness.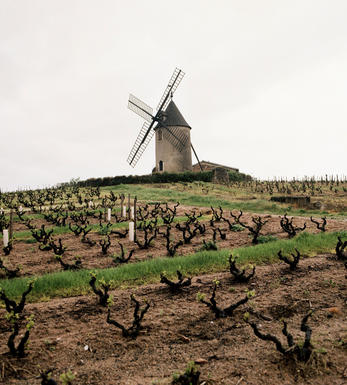 Morgon
With 1100 ha of vines, Morgon is the second largest Cru after Brouilly, producing wines that are only marginally less powerful than those of Moulin-à-Vent. Certainly Morgon's are the firmest in the region, with a bouquet of great purity and compact Gamay fruit. Morgon needs more time than other Crus before it can be broached - normally 2-3 years for its most serious exponents – and develop its rich, savoury flavours which lead to a Pinot Noir-like maturity.
The 'Classico' heart of the Morgon region is the Mont du Py, just south of the commune of Villié-Morgon. The finest wines almost exclusively come from its Côte de Py slope, whose aspect and rich schistous soil contribute to greater ripeness, and yield wines that are denser than anywhere else in the appellation. As you would expect from a region of this size the character and quality of Morgon can vary considerably, but the best are as good, and as sturdy and long-lived, as any other Beaujolais you will find.
Recommended Producers: François Calot, Maurice Gaget, Louis-Claude Desvignes.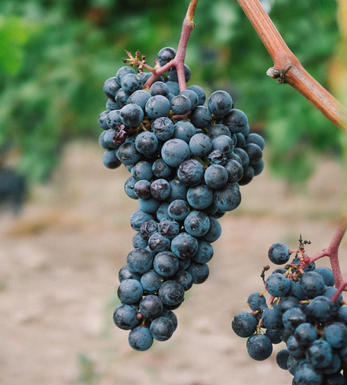 Gamay
A French variety planted predominately in Beaujolais where it is the grape behind everything from light and often acidic Beaujolais Nouveau through to the more serious and well-structured wines from the 10 cru villages. It takes its name from a hamlet just outside Chassagne-Montrachet and was at one stage widely planted on the Côte d`Or. However it was gradually phased out due to its poor yield and supposed poor quality of its wines.
The majority of Gamay wines in Beaujolais are labelled as Beaujolais or Beaujolais-Villages and are deliciously juicy, easy drinking, gulpable wines. Of more interest are the Cru wines from the 10 villages in the north of the region where the soil is predominantly granitic schist and where the vines are planted on gently undulating slopes. These can be well-structured, intensely perfumed wines, redolent of ripe black fruits and, while delicious young, will reward medium term cellaring.

Gamay is also grown in the Touraine region of the Loire where it produces soft, well-balanced, gluggable wines for drinking young.