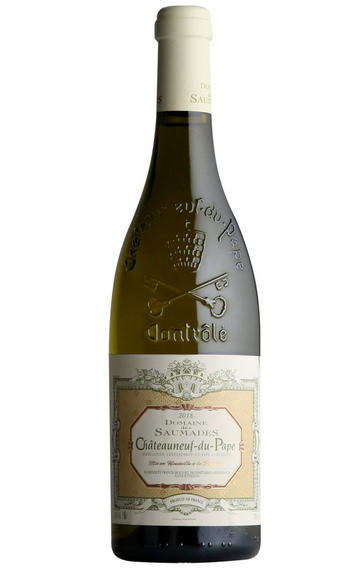 2018 Châteauneuf-du-Pape Blanc, Domaine des Saumades, Rhône
Prices start from £395.00 per case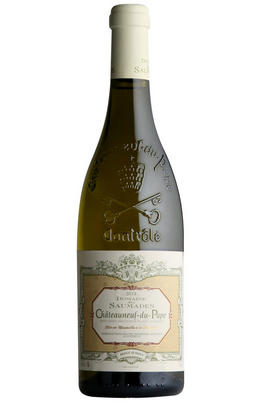 About this WINE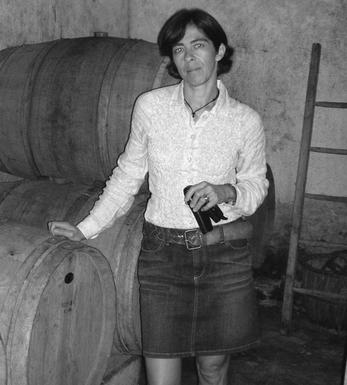 Domaine Des Saumades
Four generations of Moussets have been winemakers in Châteauneuf du Pape. However, Domaine des Saumades was created in 1995 when Frank and Muriel Mousset created their own domaine. This is a very small domaine with only 2.5 hectares and limited production allowing for excellent quality control. It employs traditional methods for pruning and working the vines and all wines are aged in oak.
Franck and Murielle are a young couple making a modern style Châteauneuf du Pape. Their wines are powerful and fruit driven, with the ability to develop into graceful examples from this region. The red is a 100% Grenache, and demonstrates the potential power of this grape when handled skilfully. It is a wine of extraordinary complexity, packed full of seductive dark fruits and rich chocolate notes. The white, a mélange of Clairette, Grenache Blanc and Bourboulenc, displays a myriad of flavours as diverse as fresh citrus tones to mouth filling warm vanilla. This is what Châteauneuf du Pape is all about.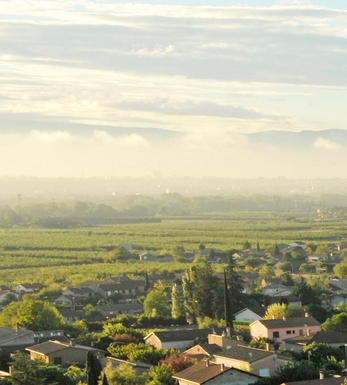 Châteauneuf-du-Pape
The most celebrated village of the Southern Rhône, Châteauneuf-du-Pape is the birthplace of the now indispensable French Appellation d'Origine Contrôlée system – imperfect though it may be. Compared to the Northern Rhône, the vineyards here are relatively flat and often feature the iconic galet pebbles – the precise benefits of which are a source of much debate. Minimum alcohol levels required by the AOC are the highest in France, but at 12.5% it is well below the natural generosity of Grenache, which only achieves its full aromatic potential when it is fully ripe and laden with the resultant high sugars. Syrah and Mourvèdre contribute the other defining elements in the blend, adding pepper, savoury spice and structure to the decadent Grenache. There are a further 10 permitted red grape varieties which can be used to adjust the "seasoning". Of the five white varieties permitted, it is Grenache Noir's sibling – predictably perhaps – Grenache Blanc, which dominates, though Roussanne shows a great deal of promise when handled well, notably at Château de Beaucastel.