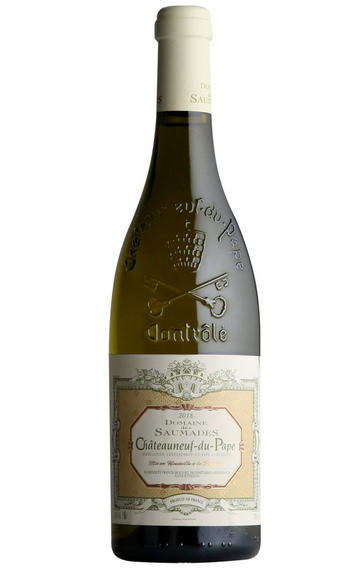 2018 Châteauneuf-du-Pape Blanc, Domaine des Saumades, Rhône
Prices start from £220.00 per case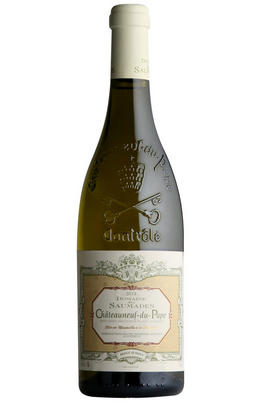 About this WINE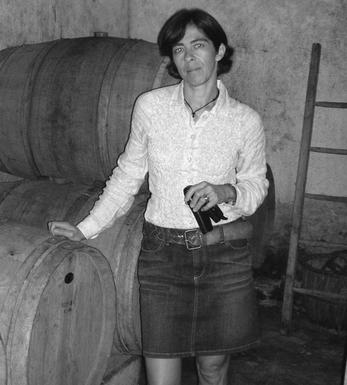 Domaine Des Saumades
Four generations of Moussets have been winemakers in Châteauneuf-du-Pape. However in 1995, Frank Mousset, whose day-job is at another winery with his brother-in-law, was approached to buy a 2.5 hectare parcel in the Pignan lieu-dit, beside Château Rayas. Franck and wife, Mureille, then opened Domaine des Saumades, only making wine here.
The sandy soils here are perfect for Grenache. Franck also had the foresight to plant Mourvèdre here around six years ago. He believes Mourvèdre is key to counter effects of climate change on Châteauneuf-du-Pape's wines. Adding freshness, balance and Franck says, getting better annually in this parcel (currently, converting to organic certification). Since 2019 he adds 10% Mourvèdre into his otherwise pure Grenache red wine. The wines were very good but, with Mourvèdre, they are stunning. The white, typically 50% Grenache Blanc, 25% Clairette and 25% Bourboulenc, displays myriad flavours from fresh citrus to warming vanilla. This is what Châteauneuf-du-Pape is all about.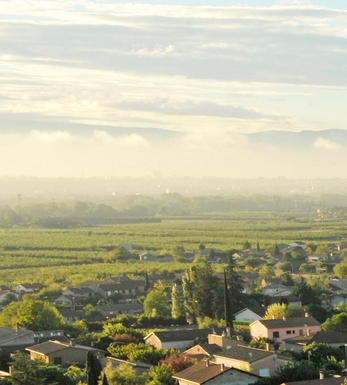 Châteauneuf-du-Pape
The most celebrated village of the Southern Rhône, Châteauneuf-du-Pape is the birthplace of the now indispensable French Appellation d'Origine Contrôlée system – imperfect though it may be. Compared to the Northern Rhône, the vineyards here are relatively flat and often feature the iconic galet pebbles – the precise benefits of which are a source of much debate. Minimum alcohol levels required by the AOC are the highest in France, but at 12.5% it is well below the natural generosity of Grenache, which only achieves its full aromatic potential when it is fully ripe and laden with the resultant high sugars. Syrah and Mourvèdre contribute the other defining elements in the blend, adding pepper, savoury spice and structure to the decadent Grenache. There are a further 10 permitted red grape varieties which can be used to adjust the "seasoning". Of the five white varieties permitted, it is Grenache Noir's sibling – predictably perhaps – Grenache Blanc, which dominates, though Roussanne shows a great deal of promise when handled well, notably at Château de Beaucastel.