About this WINE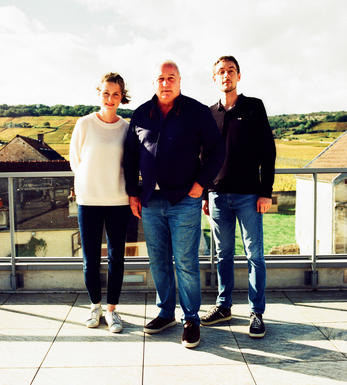 Domaine Jean Grivot
Etienne Grivot and his wife Marielle (Patrick Bize's sister) took over from his father in 1990, making him the fifth generation of Grivots to make wine in Vosne-Romanée. In the 1930s it was one of the first domaines to bottle and sell the wines themselves. The Grivots go back a long way in Burgundy. Indeed two previous generations of Grivots have married girls of the same surname. Jean Grivot, whose name continues to appear on the labels, took over from his father in 1955 and handed on to his son Etienne in the early 1980s.

Etienne, married to Marielle Bize from Savigny, has been through a number of incarnations as winemaker here. When he took over, his father's style was for gentle, graceful wines which perhaps were a little weak in the lesser vintages. In 1994, a difficult year but a breakthrough vintage at the domaine, Etienne began to find his own voice and made a range of very fine wines given how poor the weather was. Since then he has not looked back and a drive to reduce yields and fine-tune his work in the vineyards and cellar since the mid-2000s continues to drive quality upwards.

Recently big strides have been made on the viticultural front. Etienne has bought a Chenillard caterpillar tractor to work some of the more inaccessible vines and has hired a horse, Pirate, to plough his Richebourg, Échezeaux, Beaumonts, Brûlées, Suchots, Boudots and some village Vosne vineyards. He is not a fan of training the vines too high or of leaf-plucking on the south side, as he prefers a long, slow ripening period.

The grapes are 100 percent de-stemmed, though with some experiments where stalks are retained, and the fermentation allowed to start naturally, with a little punching down before this starts. Thereafter there is no more pigeage: "I don't like to mix the physical [punching down] with the spiritual [fermentation]," says Etienne. Thereafter there is one pump-over per day, before the wines go to barrel once fermentation has finished. Four tonneliers are used so as to avoid the signature of any one. Etienne prefers the wood from the Allier, Tronçais and Bertranges forests, and now buys some of his own wood.

There is an average age of 45- to 50-year-old vines across this 15-hectare domaine which covers 22 appellations (18 red) with holdings in Vosne-Romanée, Nuits-St Georges, Clos de Vougeot, Échezeaux and Richebourg. Etienne produces a range of stunning wines which possess real depth and class. In answer to a question over the secret of his success, he confides, "There's no recipe; it's very personal. As a result, it's very frustrating as one's never content."
The succession to the next generation is now well underway, with Mathilde and Hubert increasingly influential, under their father's experienced and wise guidance.

These are very personal and undeniably fine wines, with dramatically aromatic notes of red fruits, becoming denser up the range.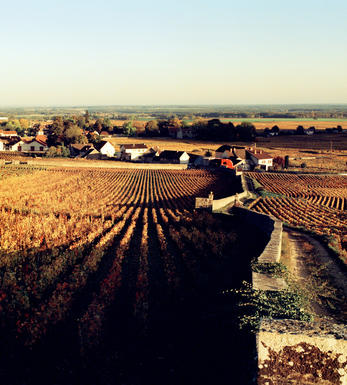 Burgundy
Burgundy never quite achieved its political ambitions of being a kingdom in its own right, but for many, the region produces some of the most regal red and white wines in the world.
In Burgundy there are 100 different appellations, numerous individual vineyards and more than 3,000 individual producers. Around 15 million cases are produced annually from 26,500ha of vines in Burgundy, which is usually sub-divided into five regions: Chablis in the Yonne department; the Côte de Nuits and Côte de Beaune in the department of the Côte d'Or; and the Chalonnais and Mâconnais in the Saone-et-Loire.
The world's most famous white wine grape may have originated in Burgundy, where there's a village called Chardonnay (near Mâcon). This marvellous, full-bodied grape responds well to barrel ageing and can produce wines of great complexity that can age for decades. More often than not though, in recent times, the wines are better enjoyed in their youth. The simpler white wines of Chablis to the north, and the Mâconnais in the south, are usually made in stainless steel to preserve freshness.

The heartland for white Burgundy is the Côte de Beaune with its three great villages, Meursault, Puligny-Montrachet and Chassagne-Montrachet. Here the vineyard classification system really comes into its own. On the flattest land, the wines will be classed only as generic Bourgogne Blanc; as the slope begins to rise, the wines are designated by the name of their village. At mid-slope, the finest vineyards (whose wines are bottled separately) are categorised as Premier Cru (eg Les Charmes) or Grand Cru (Le Montrachet).

Though attractive wines can be found in the Côte Chalonnais (Mercurey, Givry), the great red wines of Burgundy are found in the Côte d'Or. The line of magical villages which constitutes the Côte de Nuits, Gevrey-Chambertin, Morey-St Denis, Chambolle-Musigny, Vougeot, Vosne-Romanée and Nuits-St Georges is practically a roll call of great names. The Côte de Beaune competes through such gems as Volnay and Pommard, which are adjacent yet contrasting villages: lacy elegance for the wines of Volnay, while sturdy and more structured in those from Pommard.
Whereas Burgundy used to be considered a veritable minefield because of the complexity of choice, these days it is more of a playground for the adventurous wine lover, thanks to the vast increase in number of quality-conscious, properly-trained producers.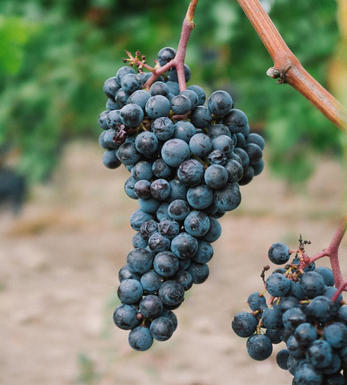 Gamay
A French variety planted predominately in Beaujolais where it is the grape behind everything from light and often acidic Beaujolais Nouveau through to the more serious and well-structured wines from the 10 cru villages. It takes its name from a hamlet just outside Chassagne-Montrachet and was at one stage widely planted on the Côte d`Or. However it was gradually phased out due to its poor yield and supposed poor quality of its wines.
The majority of Gamay wines in Beaujolais are labelled as Beaujolais or Beaujolais-Villages and are deliciously juicy, easy drinking, gulpable wines. Of more interest are the Cru wines from the 10 villages in the north of the region where the soil is predominantly granitic schist and where the vines are planted on gently undulating slopes. These can be well-structured, intensely perfumed wines, redolent of ripe black fruits and, while delicious young, will reward medium term cellaring.

Gamay is also grown in the Touraine region of the Loire where it produces soft, well-balanced, gluggable wines for drinking young.